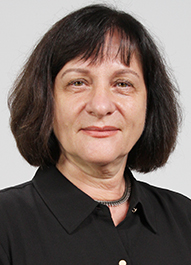 Stacey Mirinaviciene, C.P.A.
Associate Professor of Accounting
(315) 279-5451
[email protected]
---
Academic Credentials
New York Institute of Technology
M.B.A.
---
Biography
Ms. Stacey Mirinaviciene is a Certified Public Accountant with her own full service accounting practice, experienced in audits, tax, business consulting.
She has over 20 years of experience in both international and national business financial management, held several high level positions, including CFO, and Controller.
Ms. Mirinaviciene is serving as a treasurer on the board of directors in Shawnie Commons, active member of Roslyn Chamber of Commerce. She is a member of the American Institute of CPA's (AICPA), the New York State Society of CPA's (NYSCPA).
Ms. Mirinaviciene had extensive international and national teaching experience.
---
Professional Interests
Accounting, Taxation, Audits, Accounting Research