Launch a Career in Competitive Video Gaming
Looking to make a career in the gaming industry? Esports is a global entertainment industry that encompasses competitive video gaming. In the Esports Management program, you'll develop the skills associated with Esports operations, such as event management and marketing, broadcasting, content creation, strategic planning, and personnel management.
You'll also have an opportunity to be a member of our Esports Operations team, which produces events that include games such as League of Legends, Hearthstone, NBA2K, and Overwatch.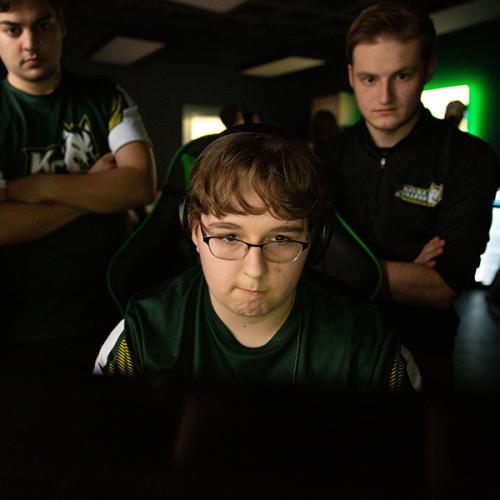 Target Your Career
You'll gain real-world Esports management experience every year, starting your first year, thanks to Field Period® experiences.
Build your portfolio around the production of Esports tournaments and invitational events and position yourself for an incredible career.
Program Overview
If you have a passion for Esports and business, Keuka College offers both a major or minor in Esports Management, designed to plan and shape a career in an exponentially growing market.
Highlights
Integrated Curriculum: The program integrates best practices from business, marketing, psychology, and communications in an interdisciplinary team environment.
Versatile: You'll learn to master the fast-paced workflow of Esports operations and apply the skills you build to manage any project.
NCAA Division III Team: You'll help manage and support the College's varsity Esports team — one of the first in the nation and the first in NCAA Division III.
Keuka College is the first NCAA Division III institution to host a varsity Esports team. Student-athletes on our Esports team will find support from a full-time coach, attend regular practice sessions, and represent the ​Wolves in matches and championship tournaments.
The team—which currently boasts a co-ed roster more than 60 strong!—competes against schools from across the country, including prominent Division I schools.
The KC Wolves are building a competitive record of successful performance against schools much larger in size, in popular games including League of Legends, Overwatch, Hearthstone, Rocket League, NBA2K, Fifa, Fortnite, and Super Smash Brothers.
Keuka College's Esports varsity team practices and competes in our very own Esports Arena. The room is highlighted by gaming PCs and consoles, Oculus Rift Virtual Reality systems, and more.
The Arena also serves as a lab space for students in the Esports Management academic programs. Here, you'll apply the event management, team operations, and broadcast production skills you learn in the classroom.
In the coming year, new event and activity space created in our student center will offer opportunities for our Esports athletes to compete in front of a live audience and hear the cheers of friends and fans on campus as they rise to the challenges of each online competition.
Esports is a global industry with major leagues connecting people from all over the world. With the United States and Asia leading the market, Esports has remained a global experience since its inception in the late 2000s, and is now driven through infrastructure development and enhanced global distribution channels. In today's global economy, Esports entertainment is a growing industry.
Keuka College is uniquely suited to prepare you for the international business arena, thanks to the business programs we offer at partner universities in China and Vietnam, taught by Keuka College faculty.
You may choose to take advantage of opportunities to study abroad or conduct a Field Period® with one of our international partners, and in some cases, special scholarships may be available for these study-abroad or Field Period® opportunities.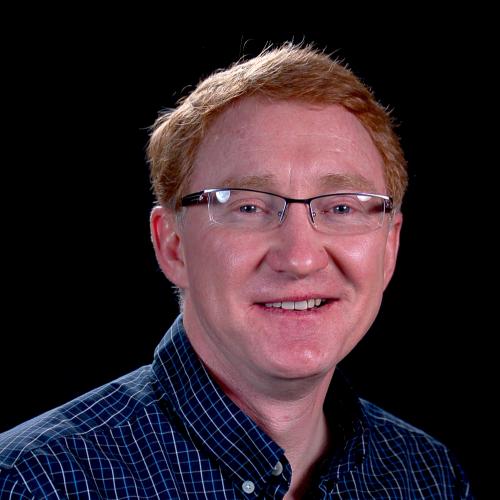 Jeff Bray
Associate Director of Athletics
Adjunct Instructor of Sports Management
Academic Credentials
Boise State University

M.A.

Kansas State University

B.S.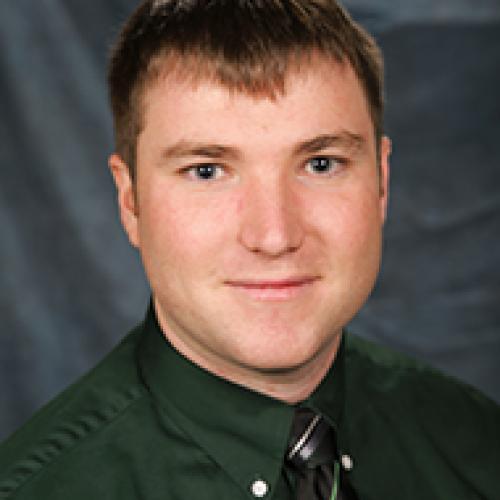 Jimmy Habecker
Assistant Director of Athletics for Athletic Communications
Adjunct Instructor of Sports Management
Academic Credentials
Mount Union College

B.A.

Canisius College

M.S. in Sports Administration
Enhance Your Digital Literacy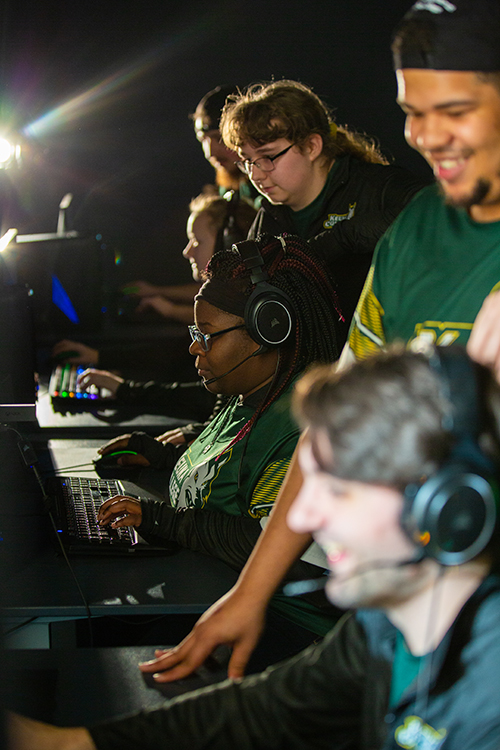 Enhance your preparation for problem-solving with additional courses focused on digital literacy.
Learn to master appropriate digital tools, then build your skills through digital communications, enhanced with data analytics to enter the job market well-prepared or go on to graduate study. Some examples may include:
boosting ticket sales through digital marketing
analyzing data on players—yours or the competition—to create a predictive model for building a well-balanced team.
using open broadcast software to create new streaming content
Refine and enhance your knowledge of game theory and strategy with the digital tools that can help you be most effective in a competitive field.
Contact Information