Change Lives with an Occupational Therapy Degree
Occupational therapy is a profession dedicated to assisting individuals to participate in the activities—or occupations—they do every day in a wide variety of settings.
Keuka College's program will give you the tools you need to use assessment and intervention to develop, recover, or maintain the meaningful activities of individuals, groups, or communities.
In many instances, occupational therapists work with specific groups to help them engage in activities of daily life. This can include training individuals to use assistive technologies—such as wheelchairs—or teach them new or different ways to walk, hold objects, or complete tasks at work.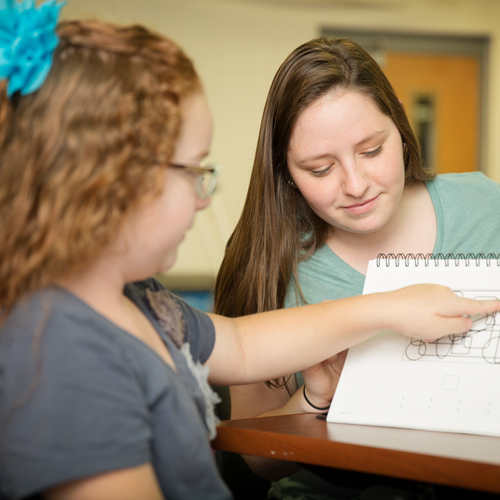 Real-World OT Experience
You'll graduate from Keuka College knowing exactly how you'd like to focus your practice.
Thanks to the Keuka College Field Period®, you'll have the chance to experience in different OT settings every year — starting your freshman year — in addition to your required fieldwork placements.
Program Overview
Nestled upon the shores of beautiful Keuka Lake, the Division of Applied Health and Wellness at Keuka College offers a 4-year undergraduate, B.S. degree in Occupational Science followed by a 1-year graduate, M.S. degree in Occupational Therapy.
After completing your undergraduate degree, you are guaranteed a spot in the graduate program as long as you have a cumulative GPA of 3.0 and are in good professional standing. This 4+1 model has many benefits for you as a student. Our students are eligible for undergraduate tuition, financial aid, and scholarships for their undergraduate 4-year studies compared to other 3+2 programs.
At Keuka College, you'll be part of the OT family from day one. For example, as a freshman you will be assigned an OT advisor who will guide you throughout your undergraduate career.
You will be encouraged to take part in occupational therapy student organizations and division events and activities. You'll also take an OT course during your very first semester on campus which provides you with an early introduction to the profession.
Explore Our Labs
Learn More About Occupational Therapy
Fieldwork is a required part of the academic curriculum at every accredited occupational therapy program in the United States. Fieldwork is an out-of-classroom experiential learning opportunity for senior and graduate occupational therapy students. Fieldwork helps students integrate academic coursework into real life situations while they learn from experienced professionals.
Every OT student at Keuka College completes two "level I" and two "level II" Fieldwork placements. For each placement, students work collaboratively with an academic fieldwork coordinator to select a placement that best fits with the student's preferences, personality and learning style, and learning objectives.
In addition to the required Fieldwork placements, Keuka College students also have the unique opportunity to participate in Field Period® internships in their freshman, sophomore, and junior years. In total, by the time our students graduate from Keuka College with a master's degree in Occupational Therapy, they will have completed approximately 1,380 hours of hands-on learning.
Additional information about Occupational Therapy Fieldwork requirements are available from the American Occupational Therapy Association.
Level I Fieldwork
Level I Fieldwork helps students develop a basic understanding of clients' needs and the role of occupational therapy, while enriching and supporting didactic coursework.
As a senior in the OT program at Keuka College you will complete two level I Fieldwork placements, totaling 140 hours. For most students, level I experiences will include exposure to both traditional settings and emerging areas of practice.
Level II Fieldwork
After completing a Bachelor's of Science in Occupational Science and other requirements, graduate students at Keuka College complete two Level II Fieldworks. Each one is a full-time, 12 week placement.
Level II Fieldwork helps students to develop clinical reasoning and professional skills under the supervision of a licensed clinician. Students implement the core values and beliefs of the profession while expanding their knowledge and ability to apply classroom instruction to real-world experiences.
Finding, evaluating, and applying research to practice are important skills for all occupational therapy practitioners. In the OT program at Keuka College, you will be introduced to "evidence-based practice" strategies from the beginning, and your ability to understand and use clinical research will grow as you progress through the program.
Students in the OT graduate program also work closely with a faculty advisor, participating in a range of scholarly activities under the guidance of an experienced mentor. Members of the OT faculty are committed to pursuing research and scholarship that enhances their own teaching and practice while contributing to the occupational therapy profession.

The Occupational Therapy program at Keuka College provides many opportunities for students to get involved and build professional skills. In addition to the college, state, and national organizations described here, all students are encouraged to participate in our dynamic Honors Program.
Student Occupational Therapy Association (SOTA)
SOTA is the occupational therapy student club at Keuka College and is open to all OT majors. It provides professional learning opportunities in addition to promoting a sense of fun and community connection amongst students and faculty.
Members meet regularly and participate in social and educational events, fundraising activities, and community service. SOTA is sponsored by the Student Senate as an officially recognized club at Keuka College. Membership in SOTA prepares students for participation in professional occupational therapy organizations.
Pi Theta Epsilon (PTE)
Keuka College has established the Alpha Sigma chapter of this prestigious national honor society for outstanding occupational therapy students.
Eligible students must have second semester junior standing, have a cumulative GPA of at least 3.70, and rank in the top 30% of their occupational therapy class. PTE is sponsored by the Student Senate as an officially recognized organization at Keuka College. Members meets regularly and engage in a wide range of activities that promote scholarship, leadership, and service.
New York State Occupational Therapy Association (NYSOTA)
NYSOTA is a professional membership organization open to occupational therapy students and practitioners. NYSOTA's mission is to promote the profession of occupational therapy and to represent the interests of occupational therapy practitioners who live and work in New York. Membership dues support legislative advocacy, resources, and an annual conference.
Students are encouraged to become members of NYSOTA and to participate in district level meetings and events. Keuka College is located within the Rochester District, however students may also participate in the district they reside in.
American Occupational Therapy Association (AOTA)
AOTA is the national professional association for the occupational therapy profession. Its mission is to set standards and provide advocacy to advance occupational therapy practice, education, and research. Membership is open to occupational therapy practitioners and students, and students receive a significant discount.
Members receive access to many professional resources, member discounts, and opportunities for engagement at the local and national level.
For admission to the occupational therapy program, candidates must have a minimum high school GPA of 2.5 with an 80% average in math and science coursework.
Your future professors are accomplished professionals and scholars who have a passion for exceptional teaching. Your professors will get to know you by name, learn your strengths and goals, and take a personal interest in your success.
The occupational therapy program is accredited through 2025 by the Accreditation Council for Occupational Therapy Education (ACOTE) of the American Occupational Therapy Association (AOTA) located at:
ACOTE
6116 Executive Boulevard, Suite 200
North Bethesda, MD 20852-4929
(301) 652-AOTA
www.acoteonline.org
Graduates of the master's degree program will be eligible to sit for the national certification examination for the occupational therapist, administered by the National Board for Certification in Occupational Therapy (NBCOT). After successful completion of this exam, the graduate will be an Occupational Therapist, Registered (OTR).
In addition, most states require licensure to practice; however, state licenses are usually based on the results of the NBCOT certification examination. A felony conviction may affect a graduate's ability to sit for the NBCOT certification examination or attain state licensure.
For further information on these limitations, students may contact NBCOT at:
National Board for Certification in Occupational Therapy
One Bank Street, Suite 300
Gaithersburg, MD 20878
(301) 990-7979
In New York and most other states, a professional license is required for practice and the NBCOT examination serves as the licensing examination in most states. Students are, however, required to apply separately for licensure and certification upon graduation.
Program Outcomes
| | | | |
| --- | --- | --- | --- |
| Year | Students Entering Master's Program | Students Graduating Master's Program | Graduation Rate |
| 2018 | 36 | 36 | 100% |
| 2019 | 33 | 33 | 100% |
| 2020 | 35 | 33 | 94% |
| TOTAL | 104 | 102 | 98% |
Graduation Rates
The total number of graduates from the Keuka College Master of Occupational Therapy program during the 3-year period of 2018-2020 was 102, with an overall graduation rate of 98 percent.
Program performance data on the NBCOT certification examination is available at the NBCOT website.
The following estimates tuition, fees, and expenses for Keuka College's Occupational Therapy program do not include financial aid. See the Financial Aid website for additional information, including the ability to estimate your scholarship.
These rates are based on the 2020-2021 academic year and are subject to change. See the College's tuition and fees page for the latest information.
Undergraduate
| Year | Tuition | Books & Supplies | Comprehensive Fee |
| --- | --- | --- | --- |
| 2020-2021 | $32,700 | $1,300 | $1,332 |
| 2021-2022 | $33,681 | $1,300 | $1,332 |
Graduate
| Year | Tuition | Books & Supplies | Comprehensive Fee |
| --- | --- | --- | --- |
| 2020-2021 | $1,042/cr. | $1,300 | $690 |
| 2021-2022 | $1,073/cr. | $1,300 | $690 |
Contact Information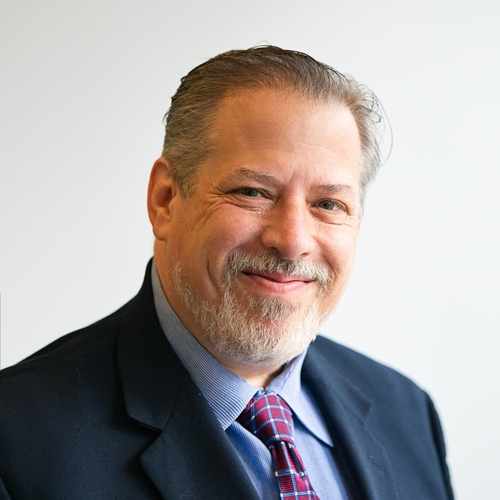 Christopher Alterio, Dr.OT, OTR/L
Founding Dean, School of Health and Human Services
Professor of Occupational Therapy