Masks & Personal Protective Equipment
Wearing a face covering is required in all indoor and outdoor spaces. Exceptions include the following areas:
In your residence hall room, apartment, or suite when you are alone or only your roommate(s)/suitemate(s) are present.
In residential hall bathrooms. Please physically distance yourself from others in common-area bathrooms.
While eating or drinking. Please physically distance yourself from others.
In the gyms or fitness areas if participants are at least six feet apart and other protective measures are in place. Note that student-athletes will follow all procedures in place during formal team activities.
Face coverings must be worn at all times, in all classrooms, by everyone. 
All students will be provided with two washable face coverings upon check-in and will have access to more on campus in various areas. Students are also encouraged to bring their own from home to supplement.
---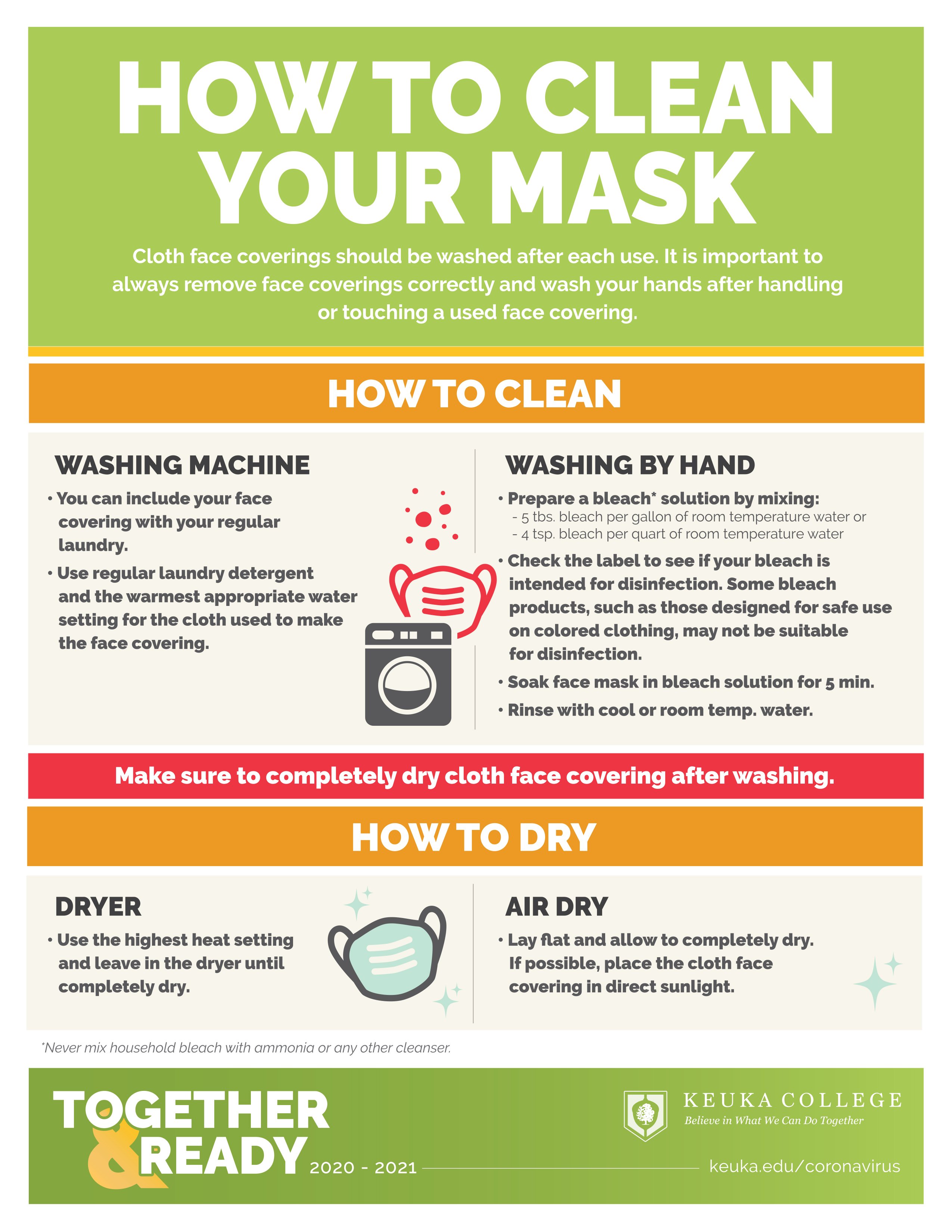 ---
Promote Participation
Encouraging full participation is our best strategy to help our community be mindful of wearing face coverings and to follow the other guidelines set forth by the College. We encourage community members to calmly suggest a face-covering be worn if someone is not wearing one in a public space.
First, always assess your own safety. You could start by asking the person if they have a face-covering with them. If they don't, you can remind them that they can obtain one from their Resident Assistant, Campus Safety office, or Health & Counseling Center. You can point out that you wear a face-covering to protect other people and that COVID-19 can be transmitted even when someone is not demonstrating any symptoms of infection. 
You may also report concerns about community members not wearing face coverings to us at housing@keuka.edu. 
---
Disciplinary Action and Student Conduct
While disciplinary action is a possibility for the refusal to wear a face-covering or follow the other requirements and guidelines we've noted, our primary focus is on promoting awareness of the reasons for taking appropriate precautions. We aim to encourage personal responsibility and voluntary compliance with our policies. Please use this form to anonymously report incidents of non-compliance with Keuka College's face-covering guidelines.