Combine Your Passion for Helping Others with a Competitive Career Advantage as a Social Worker
A social worker provides counseling to individuals, groups, families, and communities during some of life's most difficult challenges.
Social workers help to restore functioning via a biological, psychological, social and spiritual framework that offers a unique perspective regarding people in their environments. As a Keuka College social work student, you will combine coursework with hands-on, practical experience that will teach you how to use empowerment to create positive conditions for people to thrive.
The Council on Social Work Education (CSWE) accredited BSW program at Keuka College is competency-based and the learning in courses is layered to produce a well-rounded, seasoned social worker.
You will have the ability to provide therapeutic services to disenfranchised populations, including but not limited to vulnerable children/families, aging, LGBT, substance use/abuse, intimate partner violence, and those living in poverty.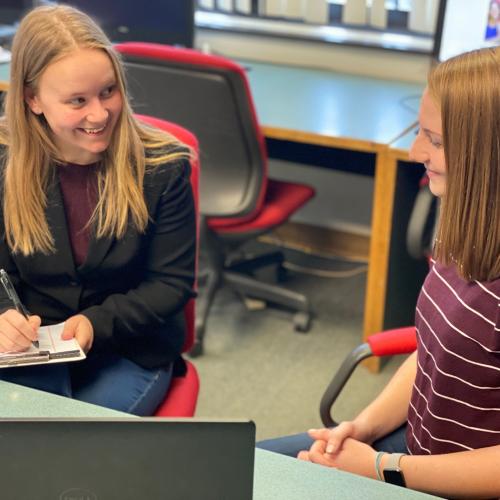 Prepared for an MSW
The Social Work program is CSWE-accredited, meaning you'll be prepared for an array of careers or study in a clinically focused, Master of Social Work program.
Program Overview
If you have a strong desire to help improve people's lives, or a passion for social justice, Keuka College's social work program provides the opportunity to effect change.
Our students are prepared to work in a rapidly-changing, multicultural society, with coursework that blends theory with practical application. We operate under the National Association of Social Workers Code of Ethics emphasizing cultural competence, social justice, service and the importance of human relationships.
When you're finished, you'll be prepared for careers in a variety of fields, including substance abuse, mental health, social welfare, aging programs, community outreach, family and youth services, and more.
This professional degree is nationally recognized, and our students are prepared and encouraged to pursue advanced standing master's level social work after graduation.
Field Period®
Complimenting your classroom study, you'll gain real-world, practical experience as early as your first year through our Field Period® program. For students taking classes full-time at Keuka College, you'll complete one Field Period® each year you're a student. This is a great time to challenge yourself and explore the areas of social work that will enhance your foundational skills.
Field Practicum
During your capstone course, you'll be placed as a professional-in-training in a human service agency. You'll work side-by-side with licensed field instructors in a safe, supervised environment—paving the way for you to transition from student to professional.
Keuka College's social work faculty are active scholars and researchers, and offer you the opportunity to partner on projects if that's where your interests lie. Our faculty understand the importance of scholarship and its ability to enhance our understanding and advocacy for important societal and community-based issues.
Some of their research interests include the treatment of traumatized youth, transitioning to a competency-based education, an examination of local foster care practices, and building social capital.
You'll take courses focused on research methods, evaluation strategies, and the various policies that govern the social work profession—all to assist you in becoming an active researcher in the areas that matter the most to you. And if you're interested in pursuing an advanced degree, you'll have a leg up on knowing the right questions to ask and how to find the answers.
At Keuka College, your social work faculty are more than just great teachers. They're seasoned professionals and innovative educators committed to your success. With background and expertise in traumatic brain injury, youth and adolescent counseling, women's rights issues, solution-focused casework practice, advocacy for the disabled and underserved populations, mood disorders, effects of the child welfare system, and domestic violence, each of your professors come to the classroom with real-world, clinical experience.
They serve as role models, leaders, practitioners, and advocates dedicated to helping you achieve your educational goals, paving the way to improve the health of the nation and the world.
Accreditation Information
Keuka College's bachelor's in social work is accredited by the Council on Social Work Education (CSWE). Our students are prepared for, and encouraged to, pursue master's-level social work education and training, and because of our accreditation, graduates may apply for advanced standing in these programs.
MSW programs around the country accept a percentage of applicants in advanced standing, which allows students to graduate with their master's degree in one year as opposed to the traditional two years.
Learning Outcomes
The Council on Social Work Education (CSWE) requires all programs to measure and report student learning outcomes. Students are assessed on their mastery of the competencies that comprise the accreditation standards of CSWE.
Contact Information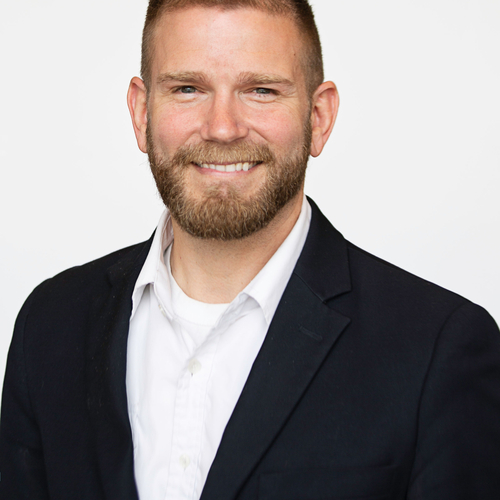 Dr. Jason McKinney
Division Chair
Associate Professor of Social Work