Masks & Personal Protective Equipment
Wearing a face covering is required in all indoor spaces. Exceptions include the following areas:
In your residence hall room, apartment, or suite when you are alone or only your roommate(s)/suitemate(s) are present.

In your office when you are alone.

While eating or drinking.

While outside and socially distanced.
Face coverings must be worn at all times, in all classrooms, by everyone.
Students must provide their own face coverings. Disposable masks will be available on campus in case of emergencies.
---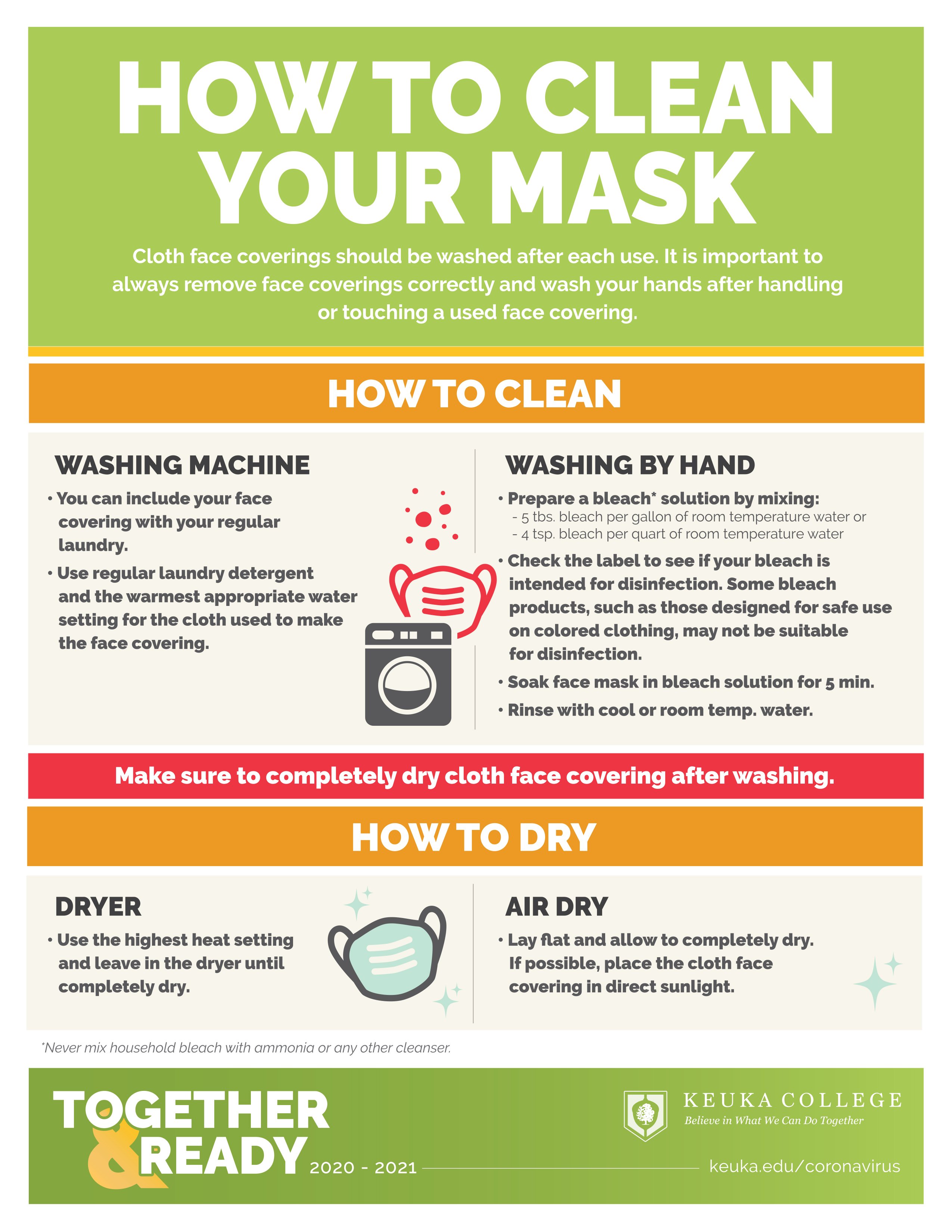 ---
Disciplinary Action and Student Conduct
Full participation is not only the best strategy to help our community stay safe, it's mandatory. If you see community members not wearing face coverings, report them immediately by completing this form.
Failure or refusal to wear a face-covering or follow the other requirements and guidelines the College has instituted will result in swift disciplinary action. We encourage personal responsibility and voluntary compliance with our policies but will not hesitate to enforce them through strict sanctions. Please use this form to report incidents of non-compliance with Keuka College's face-covering policies or any other public-safety guidelines.