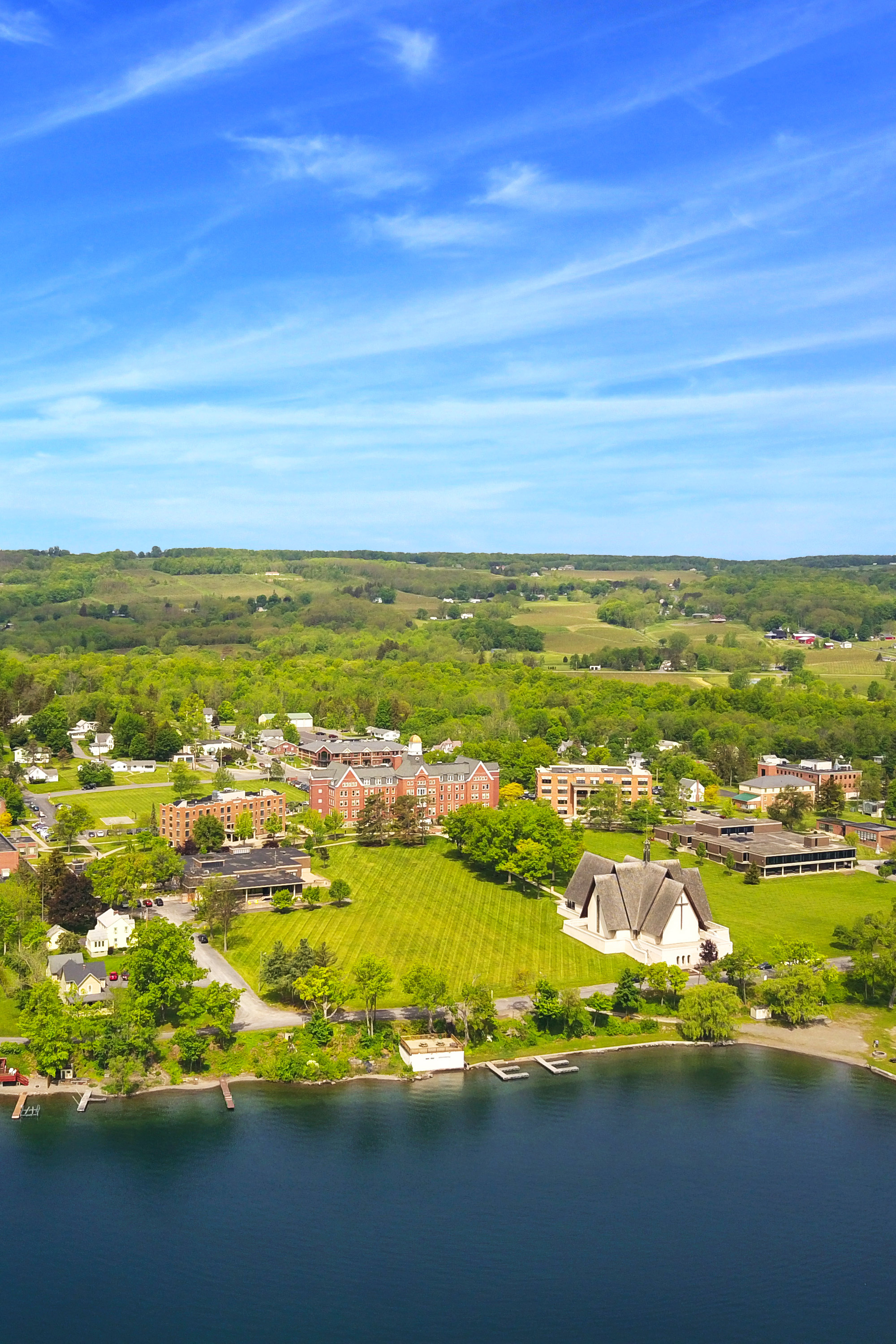 There are more options today than ever before, so why should you pick Keuka College?
In 2000, Keuka College was one of the region's first institutions of higher learning to offer degree programs designed specifically for adult students. Every course in every program is designed and taught using andragogy — the art and science of helping adults learn — rather than pedagogy, which is the child-focused teaching approach used in K-12 classrooms and at most colleges and universities.
As a Keuka College student, you'll benefit from a challenging curriculum that's deeply rooted in the liberal arts and state-of-the-art professional practice, hands-on course content that you can use at work the very next day, and extraordinary professors who are masters in their field and gifted in the art of teaching. You'll graduate from Keuka College with everything you'll need to succeed — in life and in your field.
U.S. News & World Report ranks Keuka College as a Top 200 Regional University and a Top Performer for Social Mobility (#40).
The New York Times includes Keuka College in the top 10% of colleges and universities in the country when it comes to the economic mobility of our graduates.
Money magazine ranks Keuka College on its "Best Colleges for Your Money" list.
The Financial Engineer considers our Master of Science in Management among the country's top 50 programs.
Nurse Journal includes Keuka College on its "Best Nursing Schools" list.
Colleges of Distinction has named Keuka College a National College of Distinction, New York College of Distinction, Business College of Distinction, Education College of Distinction, and Nursing College of Distinction.
Keuka College is accredited by the Middle States Commission on Higher Education. Additionally, our:
This means that as a Keuka College student, you'll receive an education that's been rigorously evaluated by world-class academics and top industry professionals.
The Keuka College Difference
Not only have your instructors mastered the theoretical concepts of their field, but they're also highly accomplished professionals. You can expect that they'll blend real-world experience into every theoretical concept they teach.
Course assignments are designed for working professionals, and you can tailor almost all of them to solve problems you're currently up against at work. That means you'll see an immediate return on your educational investment and quickly become more valuable to your employer.
Textbooks and course materials are either available online or can be automatically shipped right to your door. You'll never need to drive to campus to pick up materials or waste time searching for them online.
Your student success advisor will help you through every step of the your educational journey, from transcript requests to writing coaching to career counseling.
You'll go through your program with the same cohort of students. Your cohort will quickly become a support structure for you as you complete the program together and blossom into a strong professional network after you graduate.
Our robust alumni network includes chiefs of police, C-suite executives, chief nursing officers, agency executive directors, healthcare administrators, psychotherapists, and community leaders throughout the region.