Protect Your Community and Propel Your Career with a Criminal Justice Degree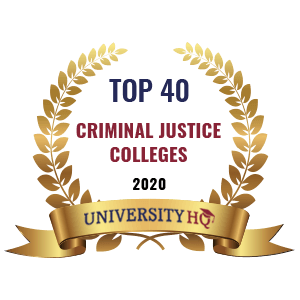 If you've dedicated your professional life to keeping your community safe and are now considering a new role in law enforcement or advancing in the ranks, a Criminal Justice degree from Keuka College can help you reach your goal.
Designed for working professionals, the curriculum covers all aspects of the criminal justice system, from contemporary issues in juvenile crime to theories surrounding punishment and corrections, giving you a firm foundation in analysis and research to support investigations.
The flexible schedule allows working professionals like you to balance work/life responsibilities and studies. Face-to-face classes meet one night a week at convenient satellite campuses. They're augmented by independent readings, assignments, case studies, online discussions, and group work.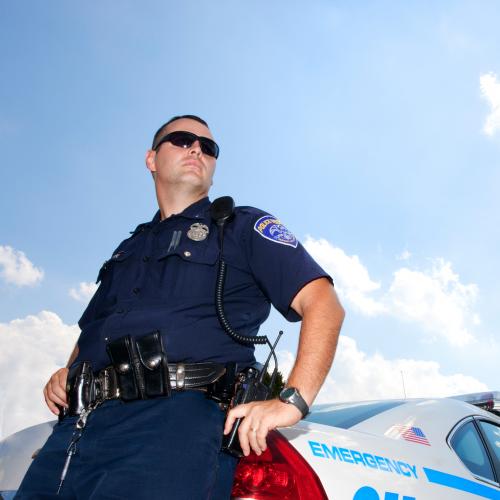 Why a Criminal Justice Degree?
From building skills in communication, critical thinking, leadership, and technology to expanding your professional network, a Criminal Justice degree has benefits cited from chiefs of police to New York State Supreme Court justices.
More About the Criminal Justice Degree
Why consider Keuka College's Criminal Justice degree program? Here are just a few of the program's many highlights:
Experienced Instructors
Instructors in the Criminal Justice degree program are current or former public safety pros. They don't just recite lesson plans, they share life lessons, won through feet-on-the-street experience. Their first-person perspectives enrich instruction, providing valuable context and authoritative insight.
Extensive Skill Building
Comprehensive instruction from knowledgeable educators covers key areas applicable to all levels of law enforcement: effective communication skills; keen critical-thinking, decision-making, and problem-solving abilities; respectful community interactions; and strong ethics.
Educational Efficiency
The Criminal Justice degree program is geared toward professionals with little time and a lot of responsibility. The evening & online format means degrees can be obtained in as little as 23 months.
Financial Aid
Many adult learners are eligible for generous scholarships.
Throughout your program, you'll complete an action research project (ARP) as the real-world capstone to your studies. You'll receive the tools to identify a workplace issue and then develop a solution to put into practice. Our students tell us that the results of their ARP are often implemented in their workplace, which builds value for their employers as well as themselves.

Keuka College's program provides working professionals like you the opportunity to earn your Criminal Justice degree without sacrificing time at work or with your family.
If you have prior college credit, you can earn your bachelor's degree in just about two years. Best of all, our evening and online format means you'll get the benefits of face-to-face instruction combined with the flexibility of online.
How Does Evening & Online Work?
Attend face-to-face class just one night each week for 4 hours at a location close to home.
Complete assignments and readings online when it fits your schedule.
Earn your degree in about two years.
We make it as convenient as possible for working adults like you to earn their Keuka College degrees.
Admissions Requirements
Completion of approximately 60 transferable credit hours from an accredited college, university, or post-secondary institution(s).
Cumulative minimum grade point average (GPA) of 2.0 on a 4.0 scale.
How to Apply
Complete your Application for Admission online.
Submit all official transcripts from each college or university you've attended.
Keuka College offers rolling admissions meaning we will review applications as they come in until the program is full. We strongly encourage applicants to submit all required materials as early as possible. We recommend applying by December 1 for programs starting in the spring semester and July 1 for programs starting in the fall.
Worried About Something?
We realize one size never fits all. If there's something on your mind, reach out to us and let us know! Give us a call at (315) 279-5254 or 1-800-335-3852 or by email at [email protected].
Your Criminal Justice degree program includes a number of courses that will provide you will a well-rounded, robust education. Areas you'll explore include:
Applied Criminology
Criminal Law and Procedure
Ethics in Criminal Justice
Action Research Project
The list below is a sample of the courses you'll take as part of your program. Please know that this list is subject to change as the program is reviewed and enhanced to provide you the best Criminal Justice degree possible.
Contact Information