Literature connects individuals to the wider world -- literally as well as figuratively for the nearly two dozen students taking ENG 125 Literature in the Wider World with Dr. Jennie Joiner, professor of English at Keuka College.
Each year, Dr. Joiner's students leave campus and go out into the "wider world," getting to know some of the people who live and work in Penn Yan. The project, titled "Who is Penn Yan," pairs Keuka College students with members of the community, whom the students interview and write a story about.
But like much else in the world, "Who Is Penn Yan" faced new challenges this past year.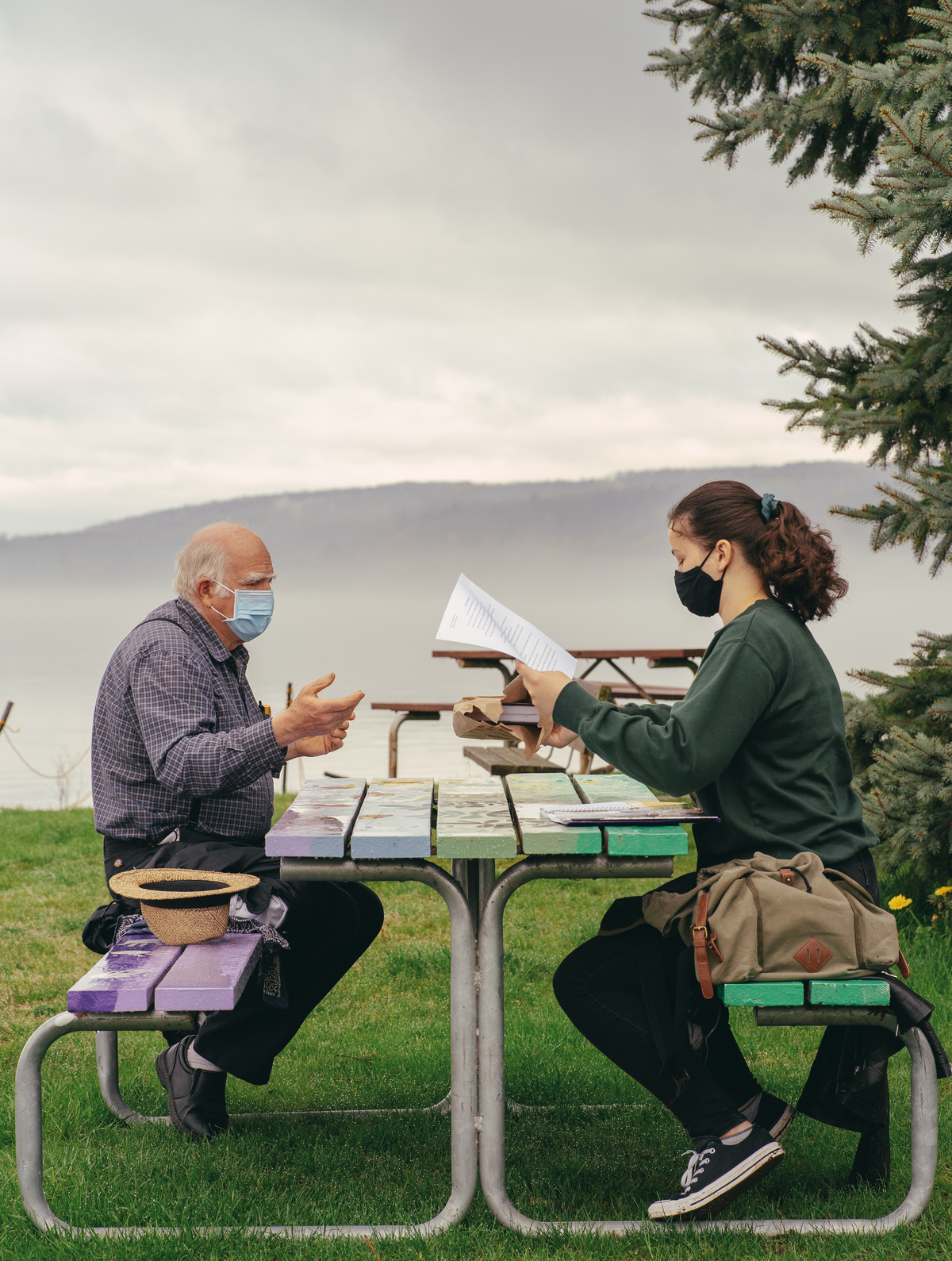 Visitation restrictions at the Clinton Crest Manor senior living center, whose residents usually serve as the interview subjects, put the popular project in jeopardy. Enter Steve Griffin, CEO of the Finger Lakes Economic Development Center. He invited 15 local leaders to meet with Dr. Joiner and her students.
"I think it's important for the students to hear about their experiences, and having the College students talk to these leaders of Penn Yan unites the community as it exists now," says Terry Test '73, who helped Dr. Joiner launch "Who Is Penn Yan" about six years ago. "The community members have really enjoyed it."One of those community members was Yates County Administrator Nonie Flynn, who was interviewed by junior Lillian Mueller and freshman Casey Hunziker, both members of the women's volleyball team.

"I lucked out," says Ms. Flynn. "I got to know these girls, and it took me back to my college days. I grew up here and I loved talking with Lillian and Casey, sharing places to visit around Penn Yan. It's a special place."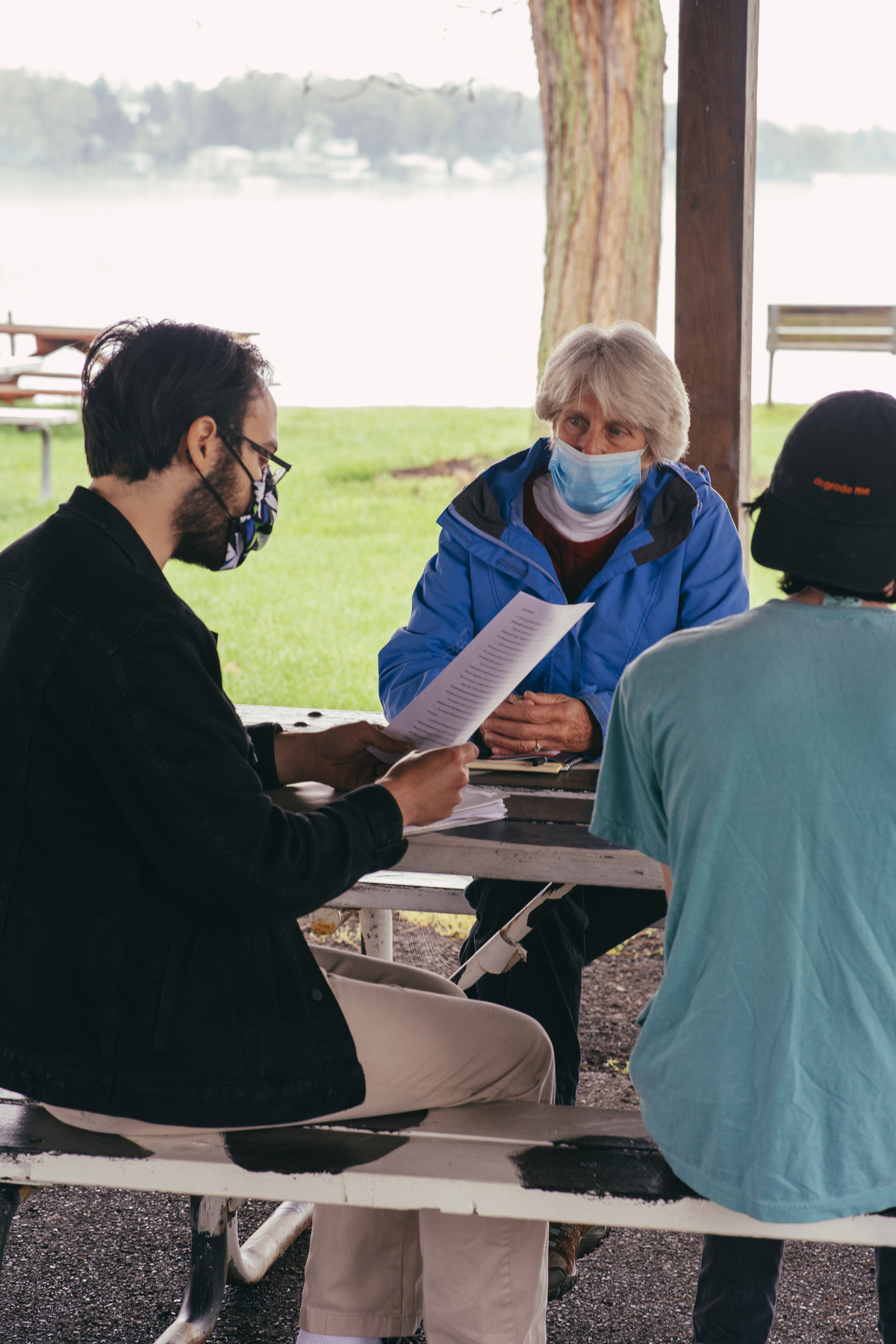 Lillian says she related to Ms. Flynn because she discovered they both enjoy spending time with family, while Casey learned that Penn Yan is a "supportive, close-knit community."

"This was a good, fun project," adds Ms. Flynn, who plans to stay in touch with Casey and Lillian, including coming to campus to watch the students play volleyball for the Wolves.

Another success story is of Ray Spencer, owner of Water Street Wines & Spirits, and senior Seth Welker.
"I was impressed by Seth," says Mr. Spencer, who has spoken on campus as part of the Community Luncheon Series. "He had good, thoughtful questions, and he has good ideas for his future. I thought he was greatly prepared, and I can't wait to read what the other stories [of the community] will be."
Seth was grateful that Mr. Spencer offered him business tips -- and some advice, like staying focused and never giving up.

John Christensen, a reporter for the Chronicle-Express, is used to asking the questions but his sessions with senior Aaron Mundell saw him swap roles, from interviewer to interviewee. Talk about well-paired: they learned they're both interested in history. In fact, Mr. Christensen used to be a history teacher, which is exactly what Aaron wants to do.

"This was a good assignment, and I was impressed with Aaron," says Mr. Christensen. "I think this was a good exchange."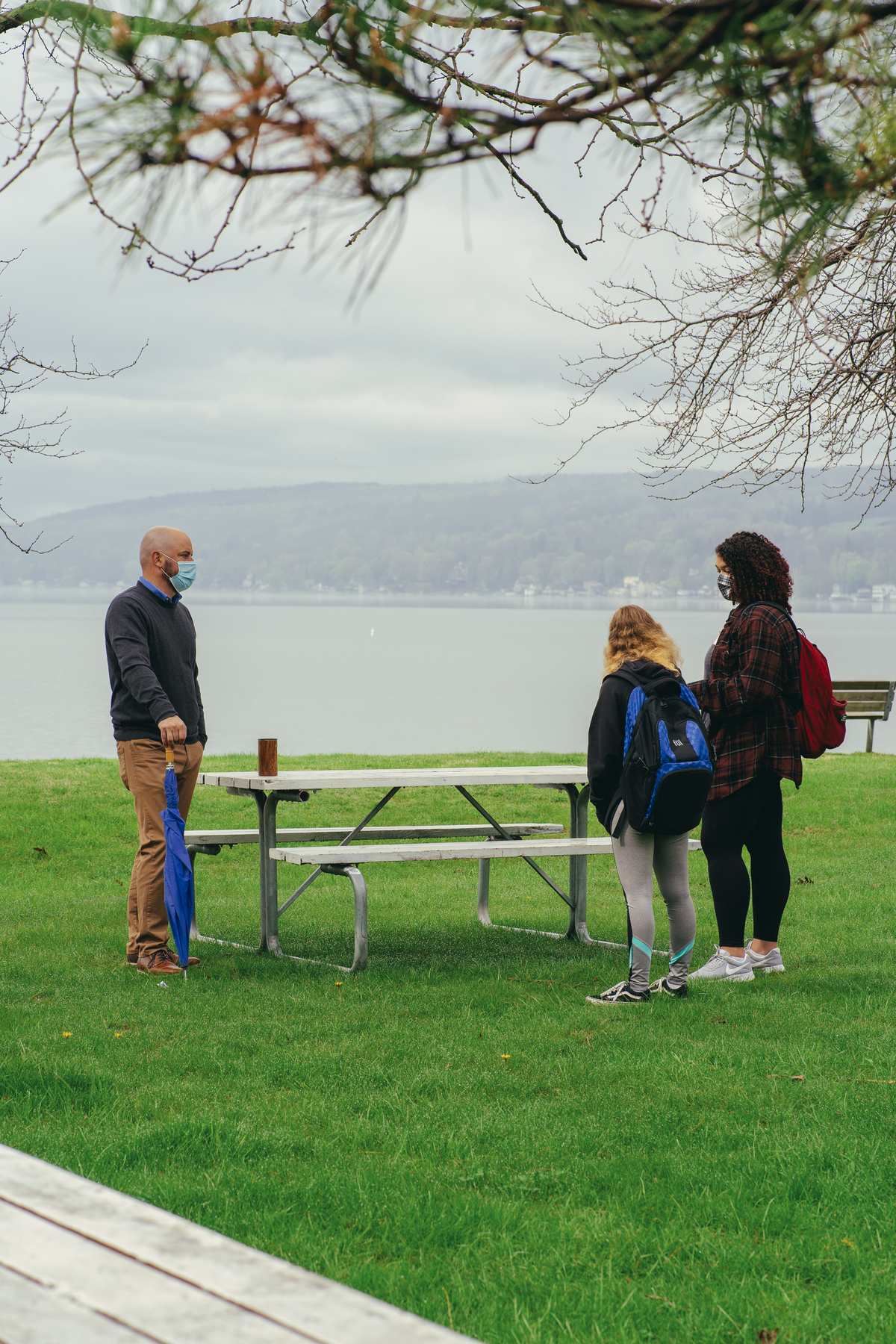 Even project organizer Ms. Test was a participant -- she was interviewed by juniors Justin Bennett and Logan Holthouse.

"It's been a phenomenal success," says Ms. Test.
The process and subjects may have been different this year, but the results were very much in line with the project's long-standing goals.

"We started this project because I don't feel like the local community knows our students, and our students don't really know the local community," says Dr. Joiner, who also chairs the Division of Humanities and Fine Arts. "I wanted to find a way to bring them together to learn about each other."

By collaborating with their story subjects, students gain a better appreciation of literature as a gateway to understanding the wider world, as well as greater knowledge of Penn Yan through those who call it home.
"The project has always had magic results, but this year's project in the midst of COVID seems extra-special," Dr. Joiner continues. "I'm so proud of our students."
Each member of the class and each community resident will receive a copy of a printed book—complete with photos and each of the resident's stories.