No matter what you like to do for fun, you'll find it at Keuka College
Every year, we work with students to design a fresh and exciting calendar of events that includes concerts, comedians, movie nights, skiing and snowboarding trips, whitewater rafting excursions, fitness classes, and much more. Here's some of our favorite things to do: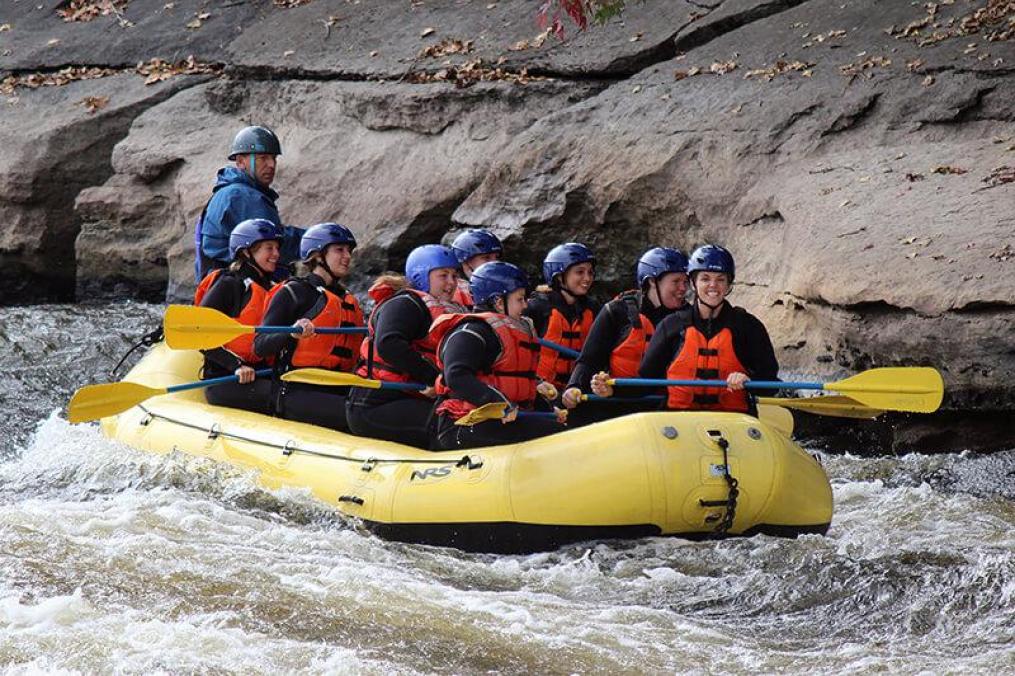 Adventure
The Adventure Program's weekend trips are sure to give you an adrenaline rush. You can go camping, white water rafting, rock climbing, rappelling, hiking, snowboarding, and much more. And if you find you're short on gear, no worries! Check out the KC Gear Garage!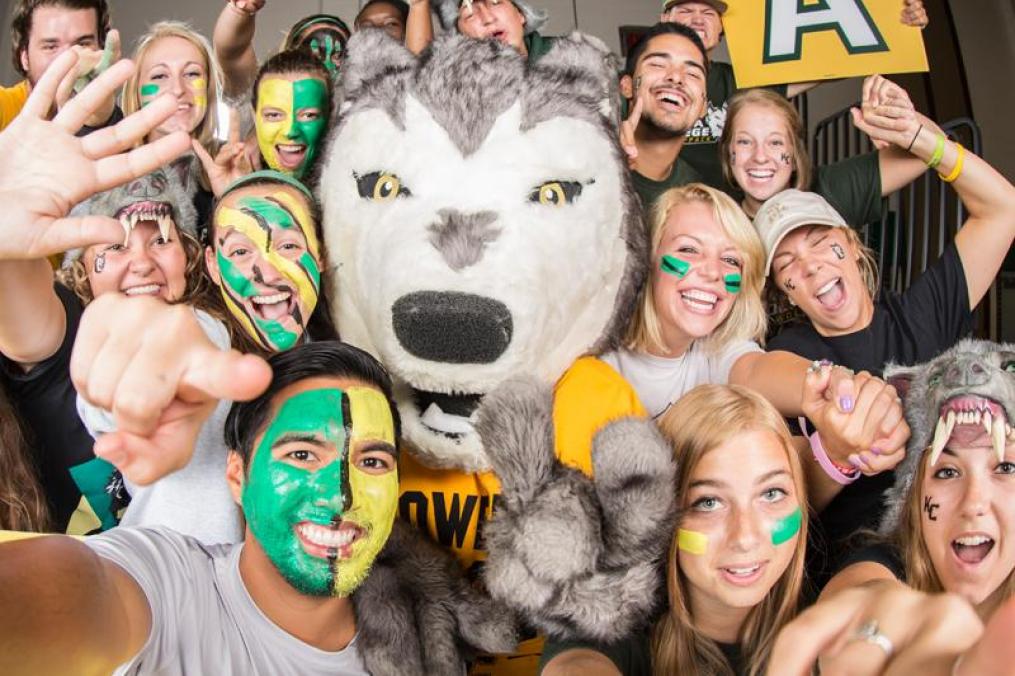 Athletics
Play for the Wolves, or become our #1 fan. Chill with Kacey (our fine-looking mascot), paint your face, and cheer on the Green & Gold as they face off in the athletics center or the Jephson Community Athletic Complex. And you definitely don't want to miss the Attack of the Pack rallies!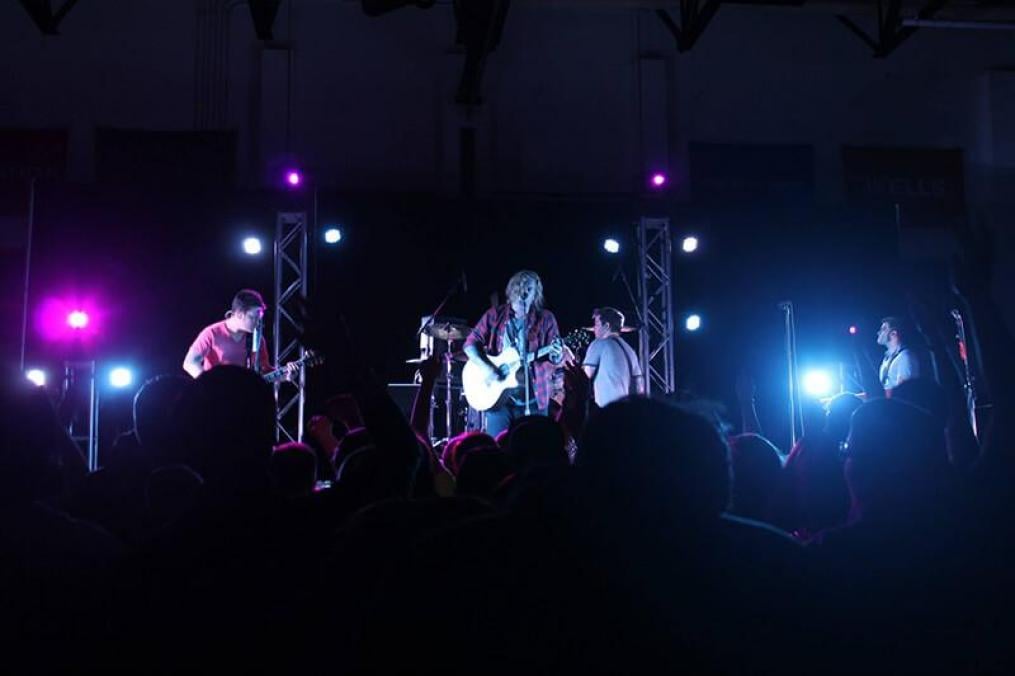 Concerts
We love live music at Keuka College, and it's on campus year-round. But every spring, we bring big acts—like Gym Class Heroes, American Authors, Hello Goodbye, We the Kings, and T-Pain—to campus.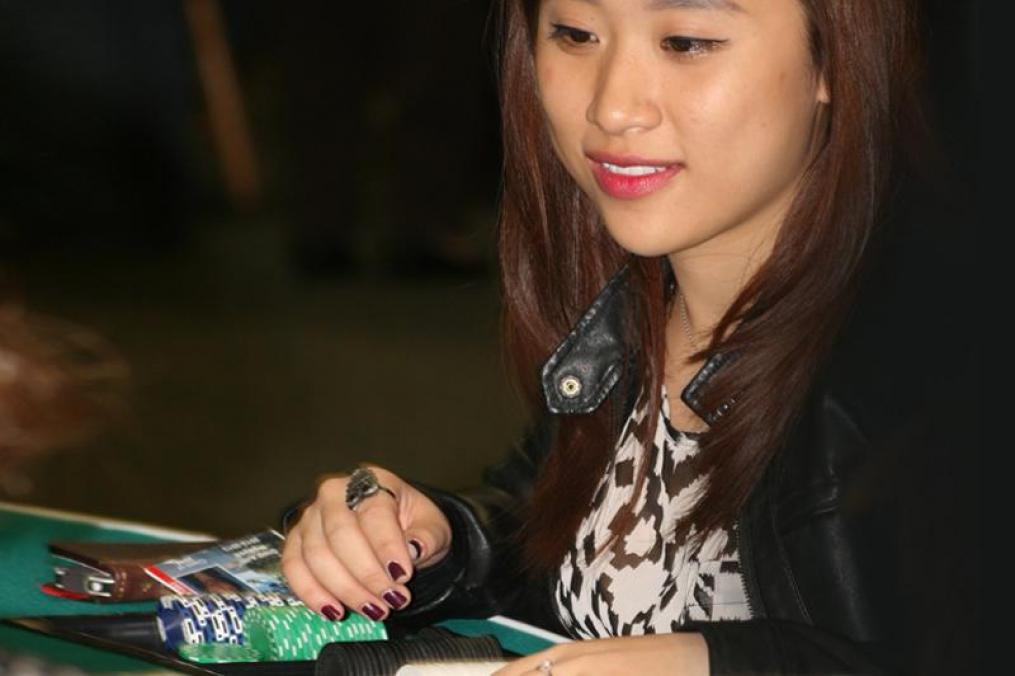 Game Nights
Win amazing prizes like big-screen TVs, PlayStations, and Bluetooth speaker systems during game nights. The games change all the time, and range from bingo to trivia to The Price is Right. So come on down!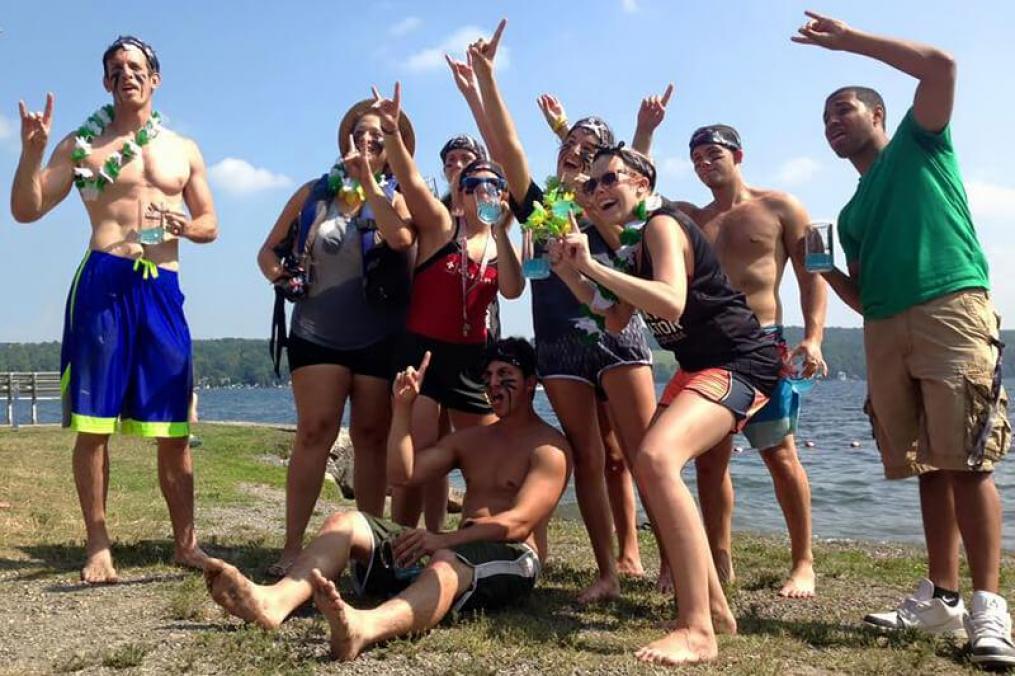 Keuka Lake
We're on the shores of one of the cleanest freshwater lakes in the world. Swim, kayak, canoe, paddle board, fish, or just relax with friends in front of a bonfire. There's always something fun to do on the lake.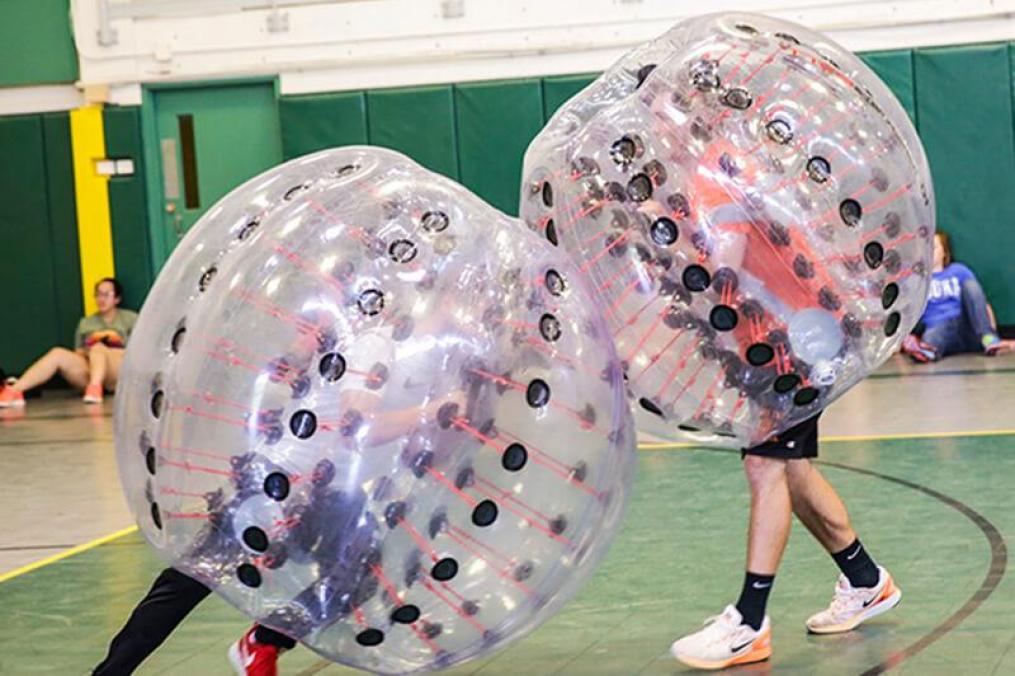 Intramural Sports & Fitness
Get serious or get silly at the JMW Recreation & Athletics Center. Join an intramural league, take a Zumba class, or put on a big plastic bubble and crash into your pals and professors.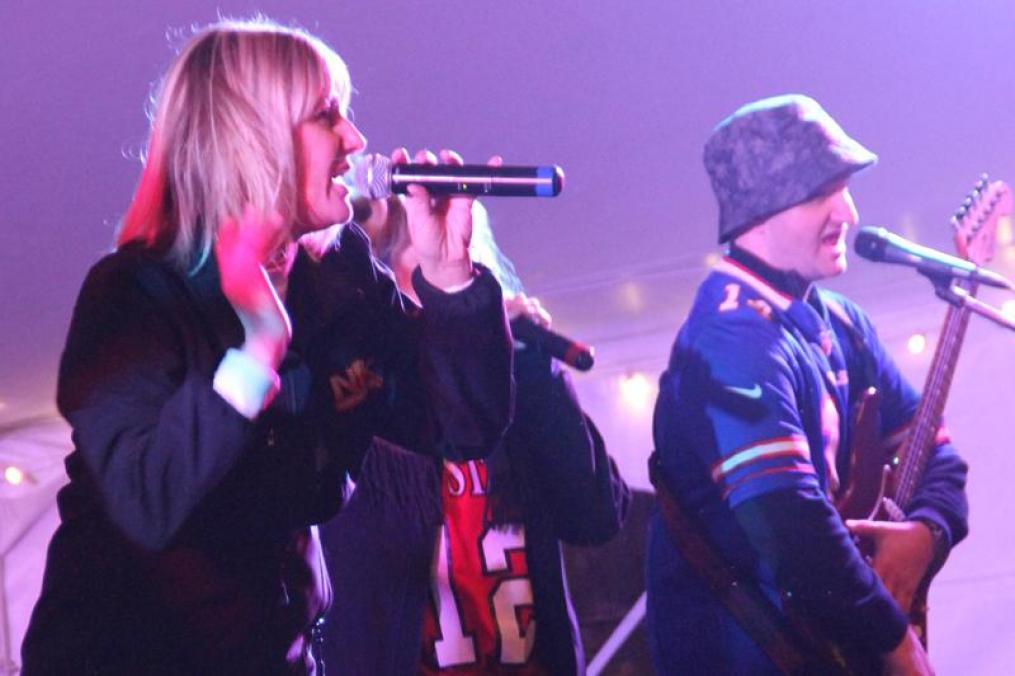 Live Entertainment
There's almost always a cool performance at Keuka College. We bring great acts like comedians, magicians, hypnotists, and spoken word artists to campus throughout the year, and during open-mic nights, you and your friends get to be the stars of the show.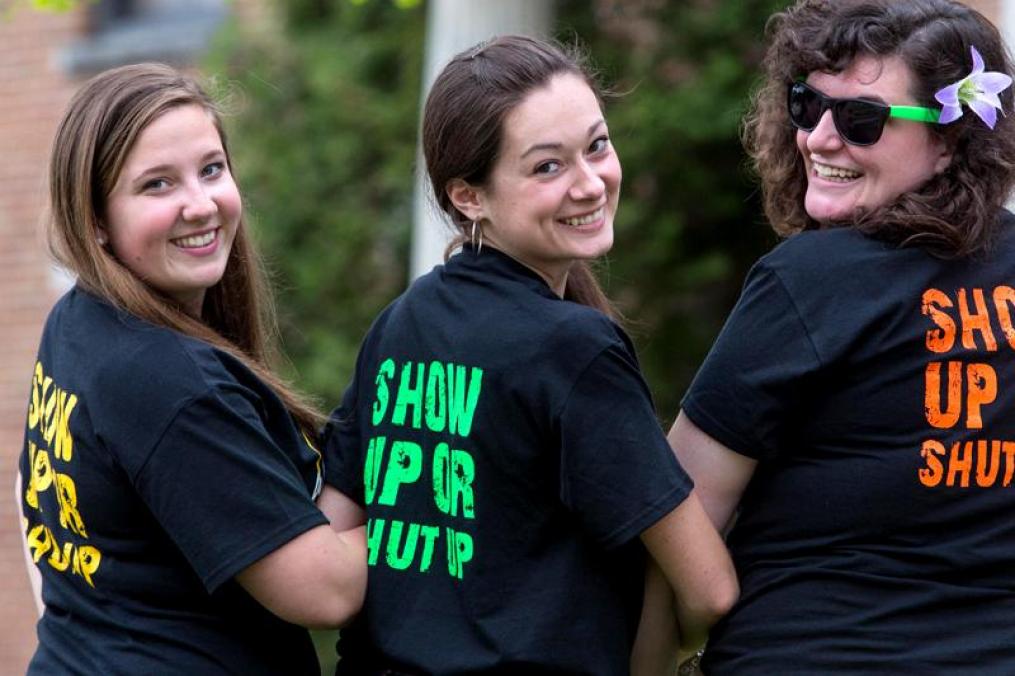 Clubs & Organizations
We have more than 40 clubs and organizations. And if you don't find one that interests you, it's easy to start your own! Clubs and organizations sponsor social and academic events ranging from guest speakers to Pinterest parties. They're also a great way to meet new people and get involved.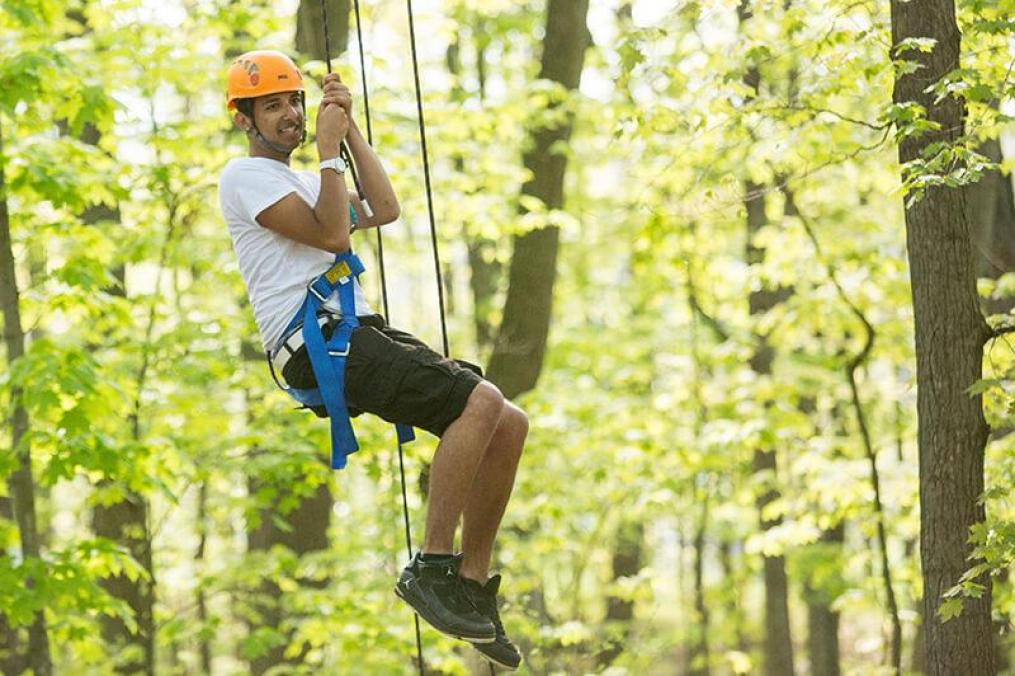 Ropes Course
We use our ropes course for fun, adventure, and education. We have low and high elements, sometimes light it up with glowsticks and climb at night, and business professors even teach classes on it. (And yes, mom and dad, it's completely safe!)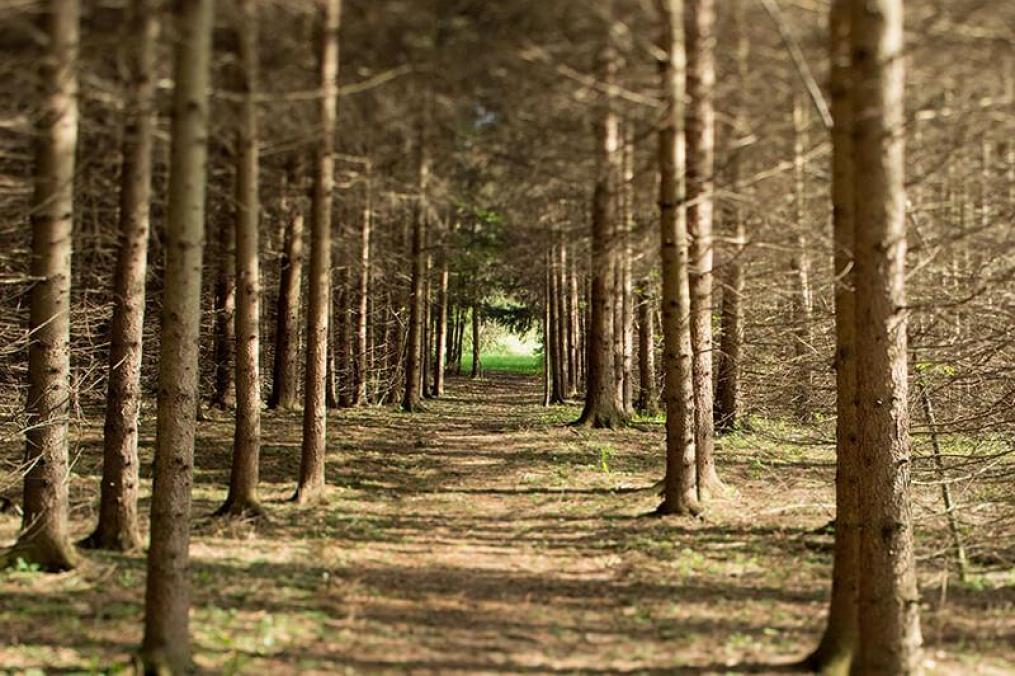 Sunset Woods
If you like hiking, jogging, nature photography, or just walking through beautiful space, there's no better place than Sunset Woods. It's like a storybook enchanted forest, except with better trails and fewer (i.e., none that we know of) witches.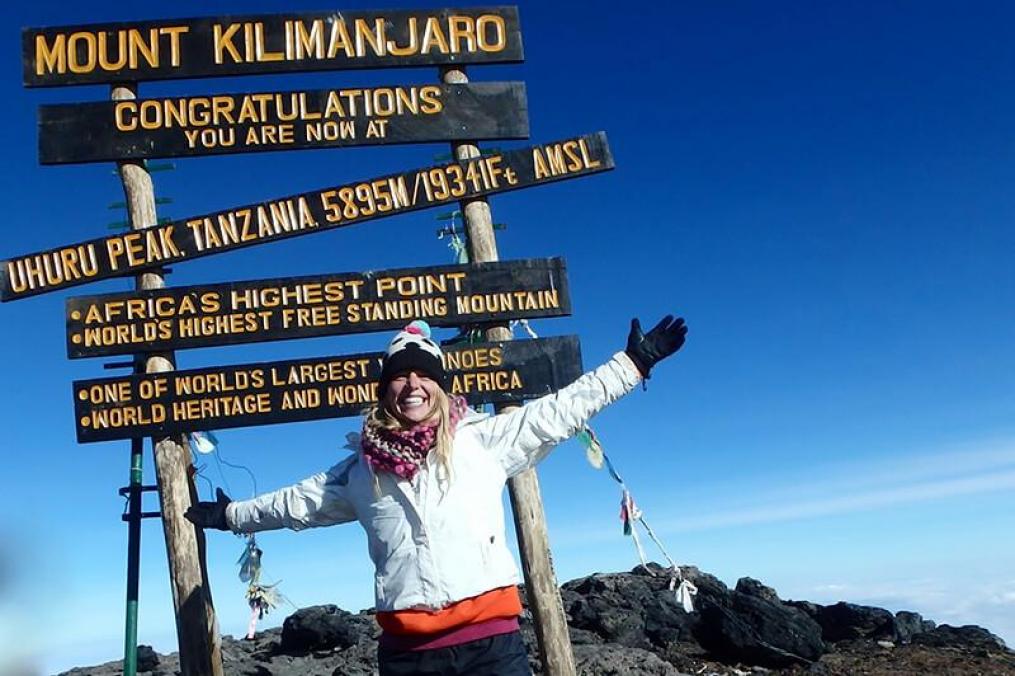 Travel
Clubs, classes, and professors are always sponsoring trips to new and exciting places like New York City, Paris, Costa Rica, Transylvania, you-name-it. There are trips for fun, trips for service, and even Field Period™ trips that give you credit toward your degree.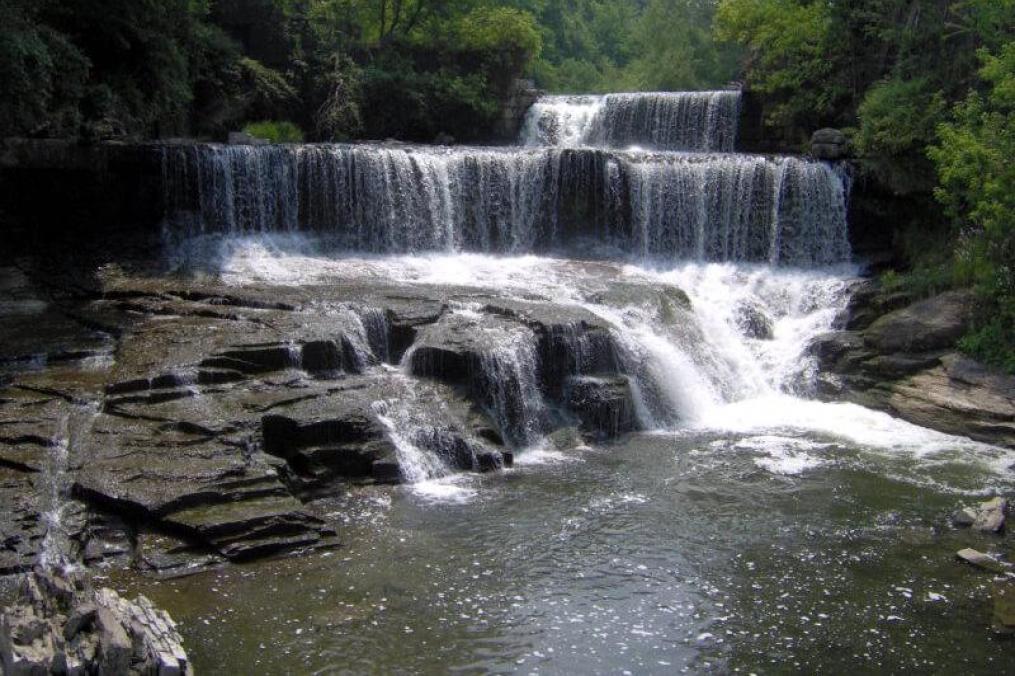 Explore the Region
The Finger Lakes is one of the country's top vacation spots. From incredible fall foliage and farm markets to breathtaking waterfalls, there's something for everyone. And don't worry about getting to the hot spots—we have plenty of shuttle runs.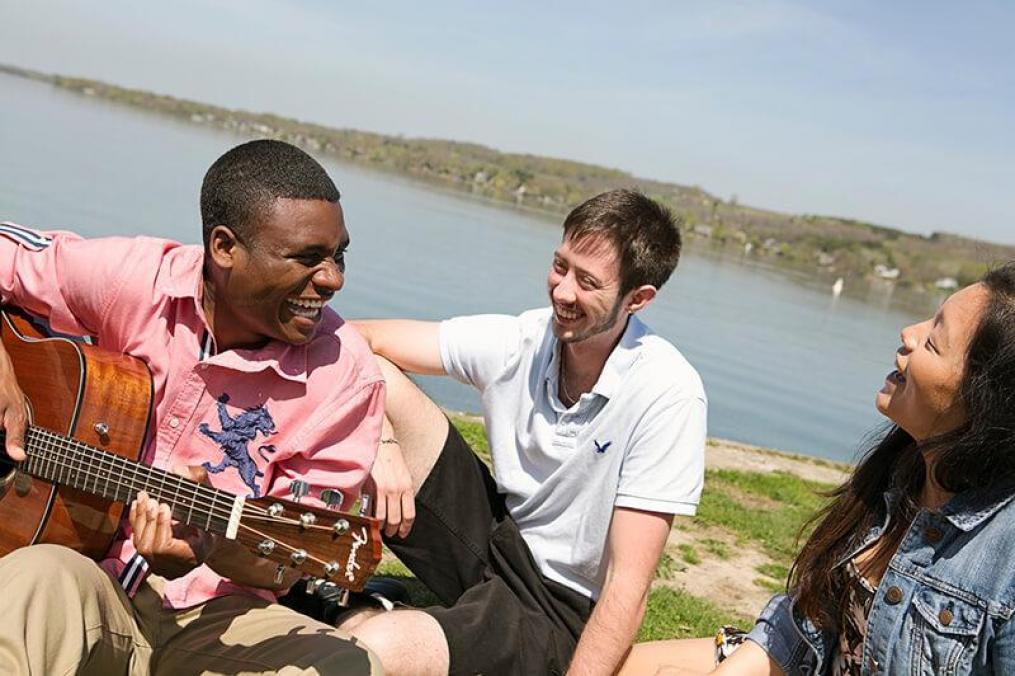 Music
From spur-of-the-moment karaoke nights to organized groups like QKApella, ConChords, Chorale, and Band, there are plenty of chances to play, sing, or just hang out and listen. You can also take private voice, guitar, or piano lessons here.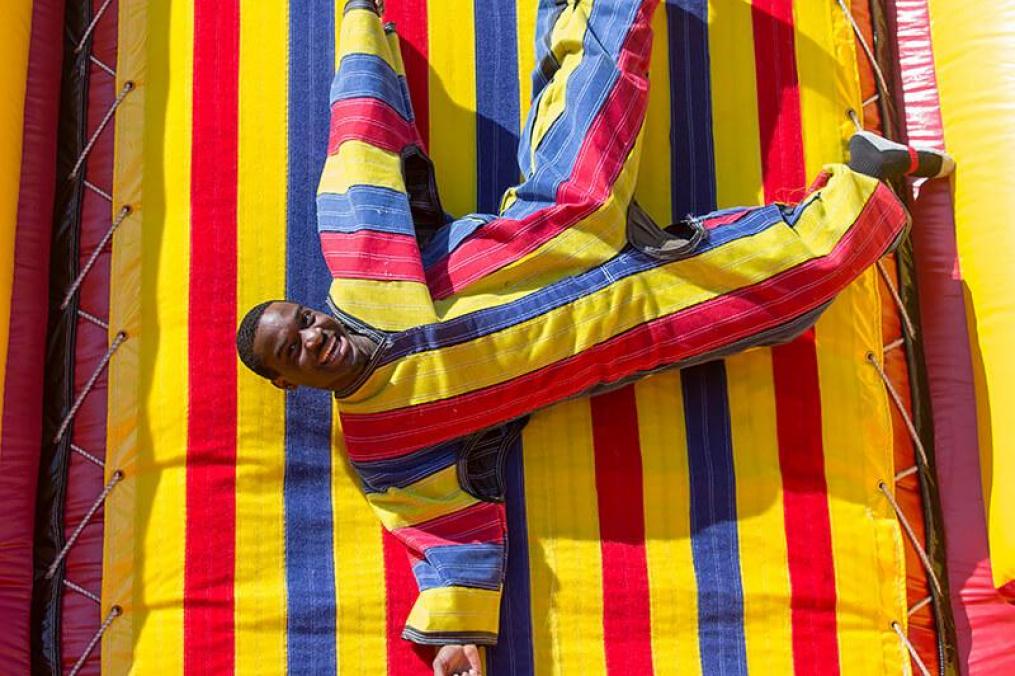 Spring Weekend
Ever want to put on a velcro suit and jump onto a velcro wall? You can do it here! You can also zipline by the lake, scale a climbing wall, and practice your backflip action in a mega-size bounce house.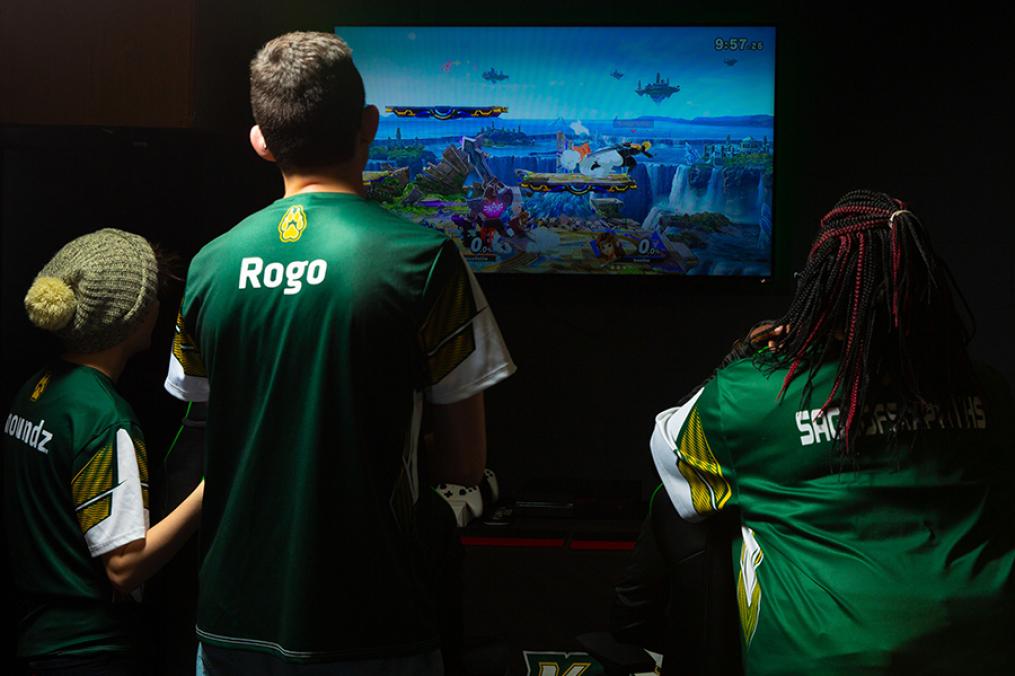 Video Gaming
Win amazing prizes during tournament nights, or game in your room or residence hall lounge (they have gigantic TVs). If being a spectator is more your thing, you can hang out and watch our varsity esports team compete in League of Legends.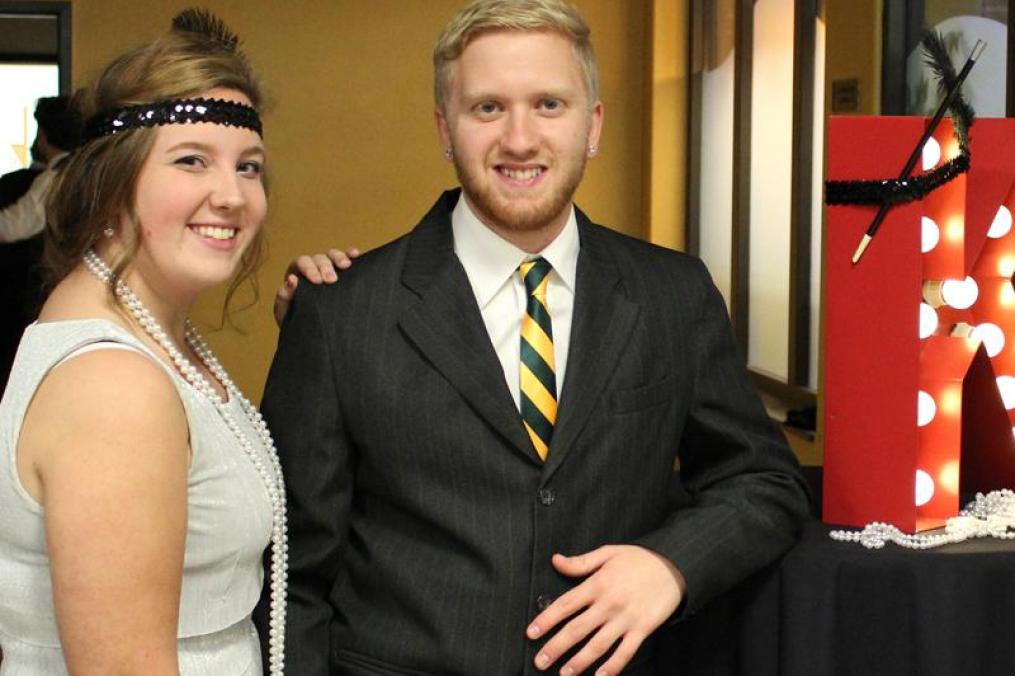 Dances
There are dances for all kinds of occasions throughout the year, and students themselves plan the annual semi-formal. Enjoy a wonderful night stepping out on the town: mix, mingle, and show off your moves.