Tens of thousands of dreams have come true at Keuka College. Yours are next.
The Arthur O. Eve Higher Education Opportunity Program (HEOP) is committed to offering higher education opportunities to New York state high school graduates and GED holders who do not normally meet admission criteria, but have the potential for success at Keuka College. The program was created in 1969 by the New York State Legislature to assist in providing access for all New Yorkers to the state's private colleges and universities.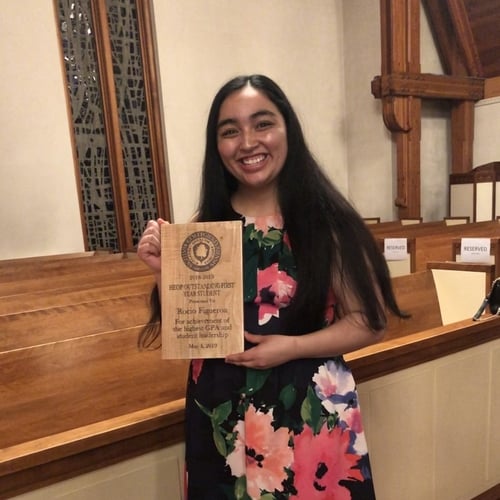 If you truly want to accomplish your dream of walking across a stage with a diploma, HEOP is for you. With HEOP and your effort and passion to educate yourself, you will prosper and be a testimony to others.
HEOP Mission Statement
The mission of HEOP at Keuka College is to provide holistic support to all of our students in an enriched and inclusive community setting. We enhance student success by encouragement to build resilience and encourage achievement that leads to success.
As a HEOP student at Keuka College, you'll receive academic and financial assistance that will allow you to successfully earn an undergraduate degree. Sponsored jointly by the State Education Department and Keuka College, HEOP will offer you comprehensive academic support services and full-need financial aid packaging.
To qualify as an incoming first-year student, you must apply and meet the academic and income guidelines. The HEOP process at each college is different, so please take a moment to familiarize yourself with Keuka College's.
---
---
HEOP Program Services
All HEOP students are required to participate in an intensive four-week summer program which provides an enriching atmosphere to increases critical thinking, written and verbal communication, testing, evaluation, study skills, and provides a well-rounded orientation and transition to life at Keuka College.
The HEOP staff at Keuka College provides a welcoming and safe environment for both individual and group counseling covering financial, academic, and personal concerns. Our goal is to ensure that you will grow and develop, gain self-confidence, independence, and acquire successful and positive approaches to socializing and learning in college.
All you have to do is ask. The Office of Student Success provides you with peer and professional tutors. These tutors will assist you in mastering required coursework, and improving time management and study skills. In addition, our Writing Center is committed to helping students help you with all stages of writing in one-on-one or group settings.
The HEOP staff, in collaboration with the Office of Financial Aid at Keuka College, provides financial support and education to our HEOP students. Students receive funding through a combination of federal and state funds, Keuka College grants, and family contributions. Your financial need is determined by the information you provide on the Free Application for Federal Student Aid (FAFSA).
---
HEOP Admissions Step-by-Step
The HEOP application process is a robust one, and requires you to stay on top of what the College is requesting at all times.
Although Keuka College does not have an application deadline, the HEOP process has deadlines because of its selectivity.
Application Deadline: March 7
Financial Documentation Deadline: March 21
Interview and Writing Sample: This is a required part of the application process. If you meet the academic and financial requirements you will be contacted by the HEOP Selection Committee to schedule an interview by April 1.
---
Note For Transfer Students
To qualify as a transfer student, you must have been previously enrolled in a HEOP, EOP, SEEK, or college discovery program at your previous or current college.
If you were previously enrolled in one of these programs and want to apply to Keuka College, be sure to check the appropriate box on the application for HEOP consideration.
You will need to complete and return the Transfer Certificate of Eligibility for HEOP form. The form can be mailed or faxed to the Office of Undergraduate Admissions.
We will review your materials to determine if you are academically eligible. Meeting our minimum academic requirements allows you to be considered for further review. This does not, however, guarantee automatic eligibility for the program.
Eligible first-time applicants will be sent a packet of information, including a HEOP Data Form*. This form must be fully completed and returned to the Office of Admissions. Please note that any incomplete form will delay the review of your application.
We will contact you by phone, email, or letter if we're missing something or if your documents are incomplete, but it is your responsibility to ensure that your application is fully completed and successfully submitted to our office on or before the March 21 financial documentation deadline.
Note: The HEOP Data Form is only for students applying to Keuka College for the first time.
Determining financial eligibility will be different for each applicant, and documents will be requested and required based on your family's financial situation.
This phase determines the applicant's financial eligibility by taking into account the income received within the household. We have a limited number of seats for the program, therefore, it is not possible to admit every single student.
After completing the interview, those students selected for entry through HEOP will be notified officially by the HEOP selection committee.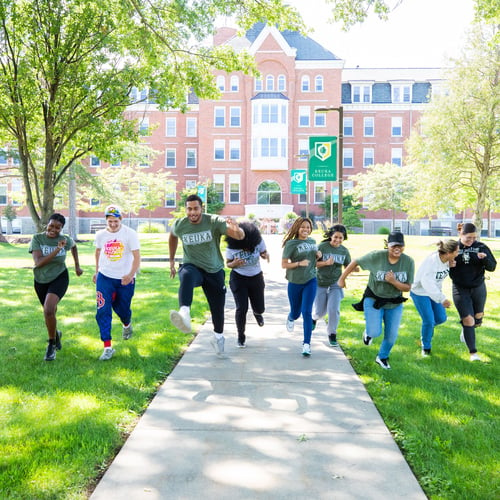 We're Here to Help
We know that the process of applying to the program can be stressful, and we are committed to providing you and your family with the assistance you need to make the process easier.
Our expert HEOP Admissions Advisor is here to assist you throughout the process and ensure that you submit the proper documentation. We will also rely on you to submit the required documents in a timely manner.
HEOP and its activities are supported, in part, by the New York State Education Department.