You Can Afford a Remarkable Future
Keuka College proudly helps more than 98% of our students cover the cost of their education. Scholarships, grants, loans, and student employment all add up to reduce your costs and make the education of your dreams a reality.
98%
Of Keuka College Students Receive Financial Aid
$19M
in Aid is Awarded Annually to Students Like You
96%
Of Graduates Are Employed or in Grad School Within 6 Months
Keuka College is need-blind when it comes to admissions, meaning that your family's financial circumstances will have no bearing on your eligibility for admission.
Students from all walks of life and socioeconomic backgrounds choose Keuka College for an extraordinary, hands-on education.
The New York Times ranked Keuka College in the top 10% of colleges and universities in the country when it comes to the economic mobility of its graduates. Keuka College was similarly ranked in 2019 by US News and World Report for the same thing.
Money Magazine has consistently recognized Keuka College in its "Best Colleges for Your Money" list.
Types of Financial Aid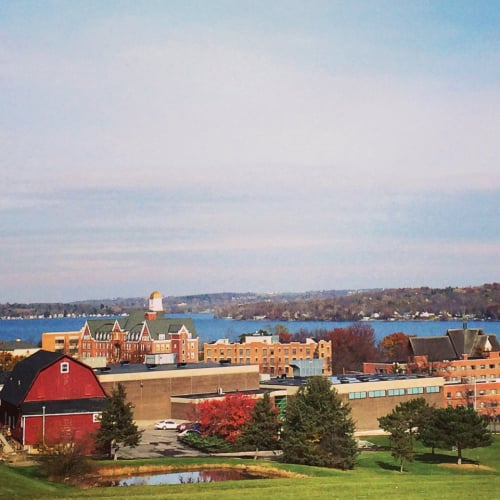 Excelsior Scholarship Comparison
"Free tuition" at state schools doesn't come without costs. And even though Keuka College is private, that doesn't mean a state school will be less expensive for you, even if you're eligible for the Excelsior Scholarship.
Ask Us a Question
We're here to answer any and all financial aid questions you or your family might have. You can call us at (315) 279-5232, email us at [email protected], or use this form to send us your question.
How to Apply For Financial Aid
Applying for financial aid is important, but it's not scary and it isn't too difficult. Here's your how-to guide to get the biggest award you can.
Net Price Calculator
The Net Price Calculator is the easiest way to estimate your cost to attend Keuka College. Answer a few questions about your academic standing and your family's finances, and get an estimated cost in under five minutes.
Apply Online
The best and most accurate way to see exactly how much it will cost you to attend Keuka College is to submit your application. You'll receive a financial aid package that's designed just for you and your family.