The Finger Lakes region is one of the top vacation spots in the country. You get to call it home.
Keuka Lake is one of the cleanest and most majestic freshwater lakes in the world. The lake is 19.6 miles long and is, on average, 3/4 mile wide and 101 feet deep.
From relaxation to research, the lake is an important part of life at Keuka College. Here are just some of your options to enjoy it.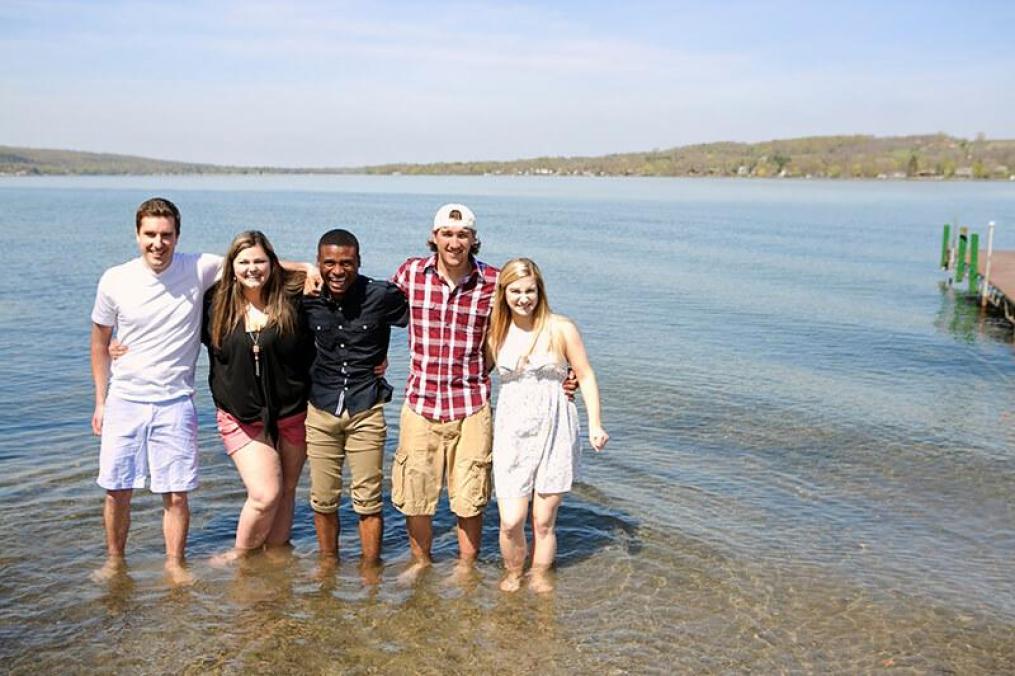 Point Neamo
The College's private beach is a great place to swim, sit, or just hang out with friends. And the fun isn't just limited to daytime--you'll enjoy plenty of s'mores, bonfires, and lakeside concerts during your years here.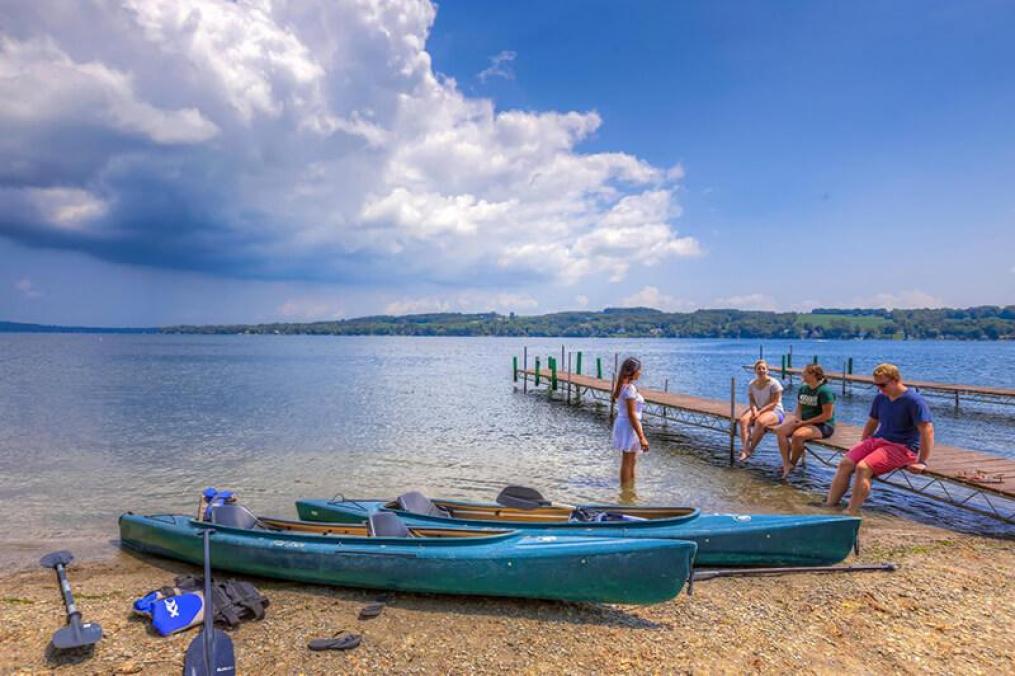 Boating
You can use any of the College's canoes, kayaks, or paddle boards for free. All you need to do is head down to the boathouse and show your student ID to the lifeguard.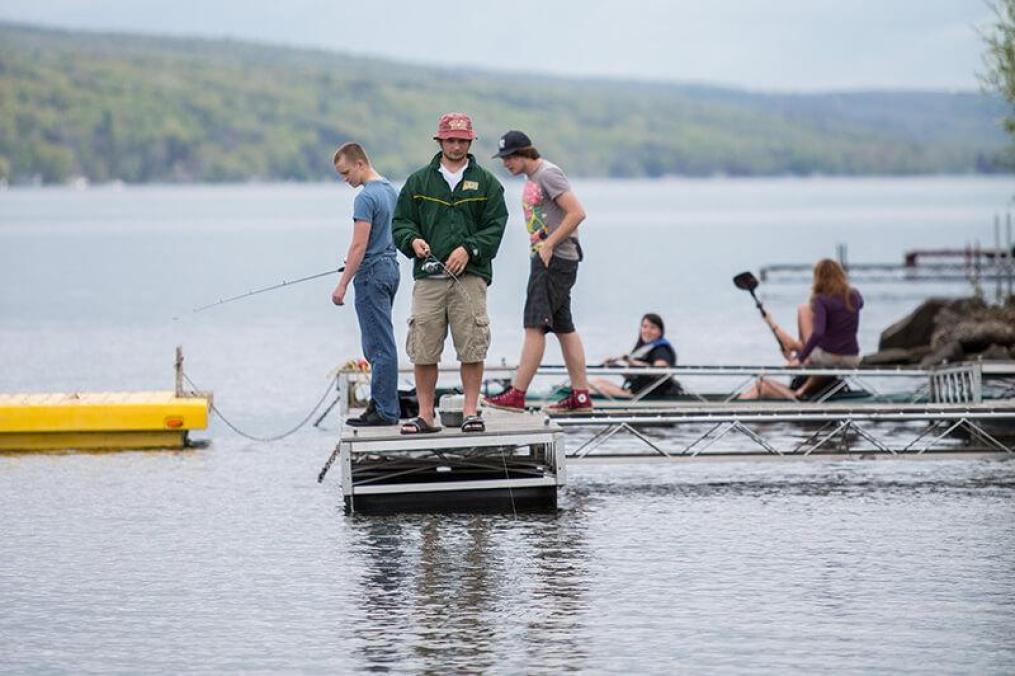 Fishing
The lake is home to lake trout, brown trout, rainbow trout, landlocked salmon, smallmouth bass, largemouth bass, and yellow perch.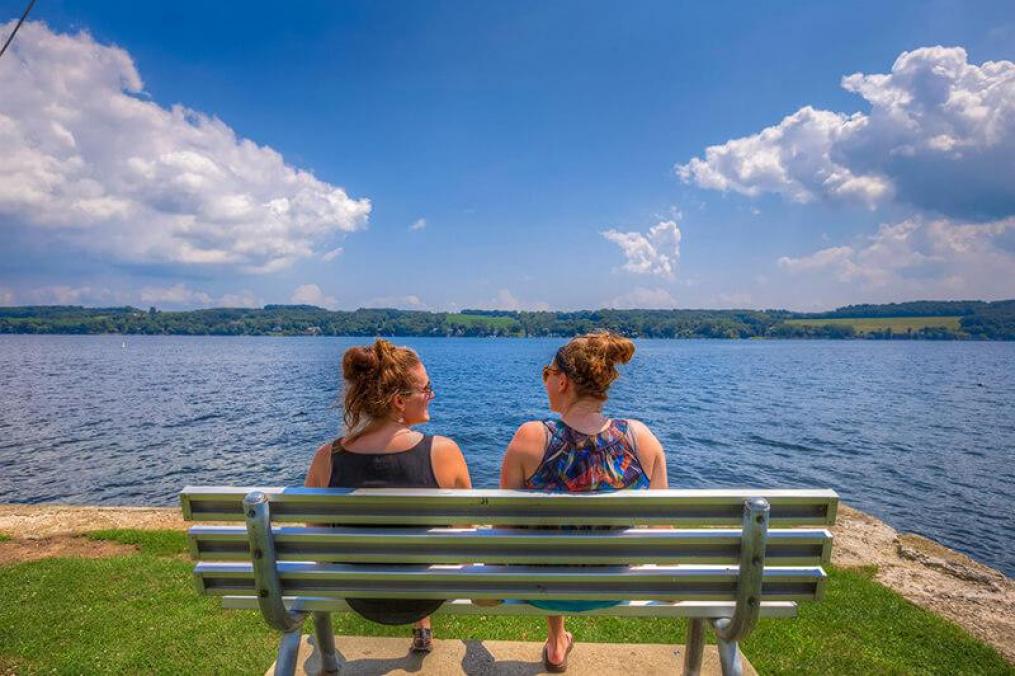 Take in the View
Many of the rooms in Keuka College's residence halls have stunning vistas of the lake. The Strong Hall Apartments--which are available to juniors, seniors, and graduate students--have lakeside decks and barbecues for your enjoyment.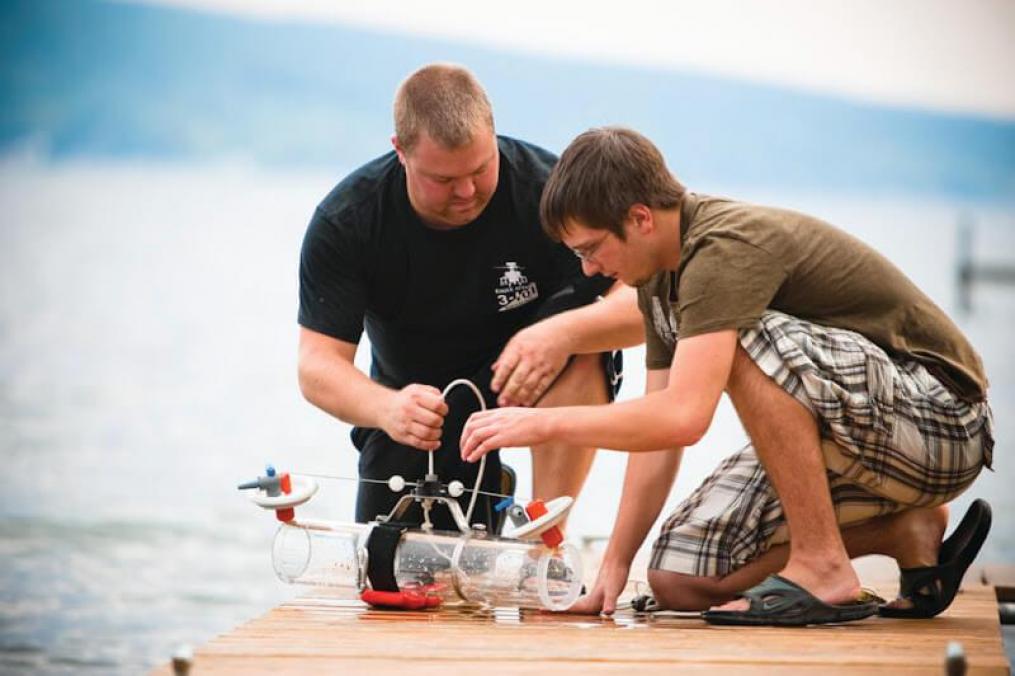 Research
Keuka College's Center for Aquatic Research works with the Keuka Lake Association to ensure our ecosystem remains vibrant and healthy. If you're interested, you'll have the chance to partner with faculty on research projects that improve the life of everyone who calls Keuka Lake their home or favorite vacation destination.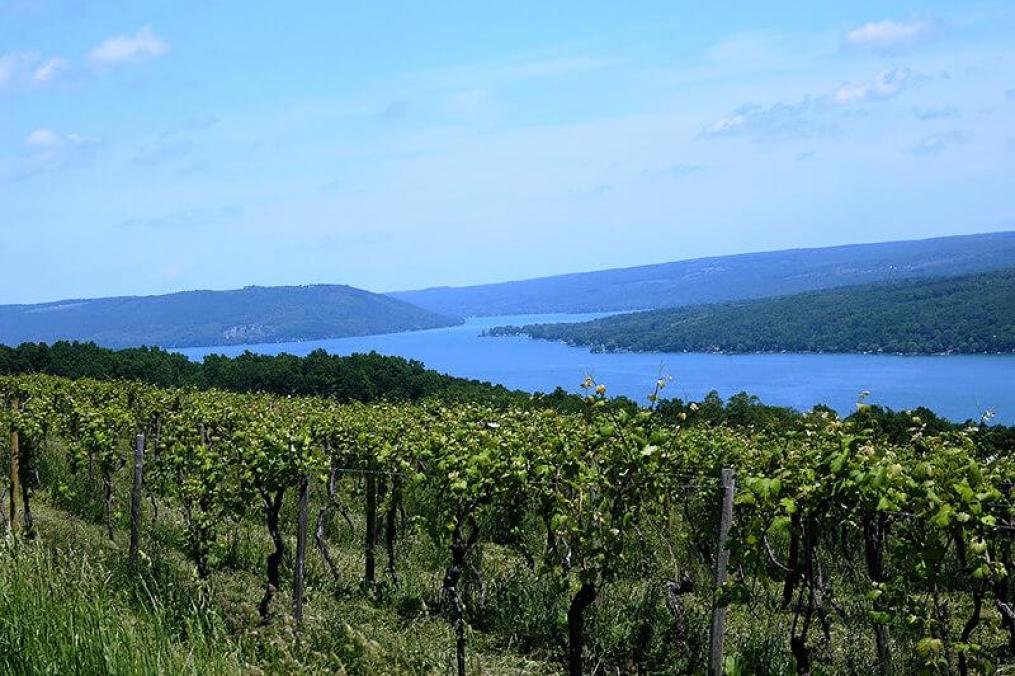 World-Class Wine and Beer
Some of the greatest wines and microbrew beers are made on Keuka Lake. Those who are of age and their families enjoy responsible tastings around the lake and learning the nuances of two of the world's oldest and most sought-after beverages.