Dr. Julia Lobotsky '43 knows exactly where she was 80 years ago this week.
A senior Biology major at Keuka College, Dr. Lobotsky joined her classmates in setting out for the first day of a bold new experiment in higher education: a mandatory, off-site learning initiative.

"It was a wonderful experience," she recently recalled, adding that the College was in an innovative phase in the early 1940s. "They were always doing something new, so we were not surprised."

Dr. Lobotsky was among the first wave of the thousands of Keuka College students who have expanded and enriched their educations through the College's signature Field Period® program. This one-of-a-kind investment in experiential learning enables students to sample, get a head start on, or reimagine their careers before earning their diplomas.

"Field Period is consistently singled out by our students as one of the main reasons they enroll at Keuka College and one of the most beneficial aspects of their education here," said College President Amy Storey. "Because our students can customize their Field Period based on their area of interest, desired workplace, or even geographic region, they get a uniquely personalized experience."
Enter Edith Estey
Like the College's equally vaunted Nursing program, Field Period owes its origins, in part, to the exigencies of World War II.

President Dr. Henry E. Allen arrived on campus in 1941 eager to build on the College's history of service to the community. The attack on Pearl Harbor, coming one month after his inauguration, added urgency to this initiative. With young adults abandoning their educations to serve the war effort, College leaders envisioned a new program to enhance education and retention while providing an avenue for student participation in homefront war efforts.

Enter Edith Estey. A 1933 graduate of Keuka College turned College administrator, she developed a revolutionary new concept for student internships: they would be annual, mandatory, and student-driven.

Dr. Estey, who would become Field Period Director and go on to receive an honorary Doctor of Humane Letters from the College in 1993, conceived of the program as a way to link education more closely with life experience and better prepare students for careers.

Students would work with a faculty advisor, as well as an on-the-job counselor. They would be required to provide written reports and oral presentations on their experiences. And – rare for the day – they would receive academic credit. Only three other colleges in the nation awarded such credit at the time: Antioch, Bennington, and Sarah Lawrence. The latter two, like Keuka College, were women-only institutions.
Most importantly, successful completion of Field Period assignments would be required for graduation.

"Under the effective and enthusiastic leadership of (future College President) Katherine Blyley … and Edith Estey," wrote Dr. Philip Africa in "Keuka College: A History," "the Field Period became an integral part of the life of the college."
The First Day
Dec. 8, 1942, marked the first day of the first Field Period. First-year students conducted reading assignments and sophomores explored their interests and abilities; only juniors and seniors engaged in off-campus placements.

Dr. Lobotsky said she headed to Rochester, where she researched the effects of Vitamin E on laboratory animals at a research facility run by the Eastman Kodak Co. Not only was she among the Field Period pioneers, she was very nearly the first of what would become countless Keuka College students to be hired by their Field Period hosts.

"They wanted very badly to sign me up to work for them," she recalled. "But I wasn't sure what I wanted to do, so I resisted them."

Like Dr. Lobotsky's, many placements were relatively close to home at first, with regional hospitals well represented, given the growing Nursing program. But before long, students—including first- and second-year students—were traversing the globe.
Expanding the Field
In 1954, the College augmented Field Period with the Keuka World Emphasis Sequence, enabling students to broaden their cultural understanding by conducting their Field Period in a foreign country. The program, which stressed service to others, peaked in the late 1960s when more than 50 students a year would travel abroad.
The late 1960s also saw the introduction of group Field Periods, with faculty members leading larger contingents of students on educational tours of nations including Spain, France, Great Britain, and Mexico—even the former U.S.S.R.

These explorations—which continue to this day—are often life-changing experiences for students.

"Traveling with Professor of History Dr. Sander Diamond, I was blessed with the opportunity to travel in Germany, Austria, the Czech Republic, and Italy," Political Science and History major Bret Bystricky '01 wrote of the European Cultural Field Periods he joined. "These trips brought my classroom experience full circle. Years of education from books, lectures, and films now met reality. I was able to see and feel the past come to life."
Such experiences have been an integral part of a Keuka College education for eight decades, and the initiative is only growing stronger. New leadership in the College's Center for Experiential Learning and Career Engagement is providing renewed focus and support for the program, which today requires every student to engage in 140 hours of Field Period learning annually.

The opportunity to sample their careers before committing to them is consistently cited by students as among the chief benefits of their Field Period experiences.

"Field Period was everything I was hoping for and more," said Adolescent Education major Sarah Paradiso '25. "Not only did Field Period cement my decision to become a teacher, but I realized I never wanted to stop learning."

Praise for the program is no surprise to College leaders, including President Storey.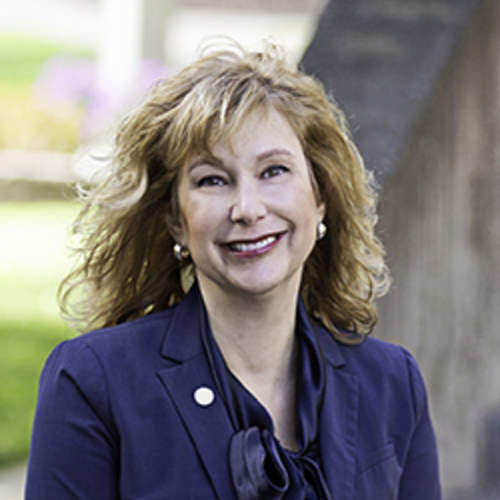 "Experiential learning is the foundation of an engaging and comprehensive education and there's no better example of that than the Field Period program at Keuka College. Very few colleges have been infusing experiential learning into their curriculum longer, and no one does it better."
Interested in our Field Period® Program?
Fill out the form below to connect with us!