Keuka College and the Empire 8 Athletic Conference have given the green light to spring athletics this semester. Men's and women's basketball -- traditional winter sports -- will also take the court.
It will mark a long-delated Empire 8 debut for the College's student-athletes. The College joined the conference in August but, due to the ongoing pandemic, has yet to play a single game.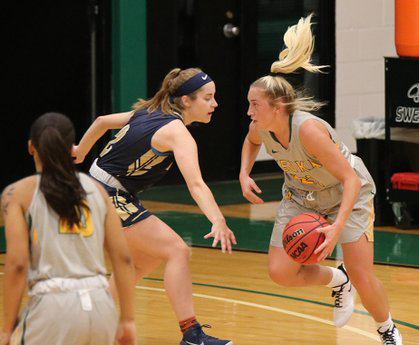 The Empire 8 Presidents Council announced the return from lockdown this week. All plans remain contingent upon state and federal public health guidelines.
Schedules are being modified and will be posted on the conference and member colleges' social media and websites shortly.
The Wolves will compete in their four traditional spring sports: baseball, softball, and men's and women's lacrosse. The Green and Gold will also tip off on a modified basketball season starting in March. The College's fall sports -- men's and women's soccer, volleyball, and field hockey -- will also practice with an eye toward competing on a non-conference game or two.
For the latest stories, schedules, and results from Keuka College Athletics, visit the Keuka Athletics website, follow Keuka Athletics on Facebook, Instagram and Twitter.