Google "Keuka College, notable graduates" and up pops the name Marion Tinling.
And for good reason.
After graduating from Keuka College in 1929, Marion devoted her professional life to the written word and, later, to using the written word to share little-told stories of women and their history.
"Women may be slighted by those who write history books," she wrote, "but feminist history can be found all across the land, chiseled in stone and engraved in brass."
Writing women back into history
Marion was born in 1904 in the Richmond Hill section of Queens, N.Y. She attended Occidental College in Los Angeles for two years before returning east to complete her bachelor's degree in English at Keuka College in 1929.
California must have agreed with her, however, because she returned the following year to take a job at the Huntington Library, San Marino. Over the next 19 years, she served as typist, proofreader, editor, and secretary of publications at the library. Her skills took her next to an editing position at the California State Department of Education in Sacramento, and later to the National Historical Publications Commission in Washington, D.C., where she was an editor and transcriber of documents.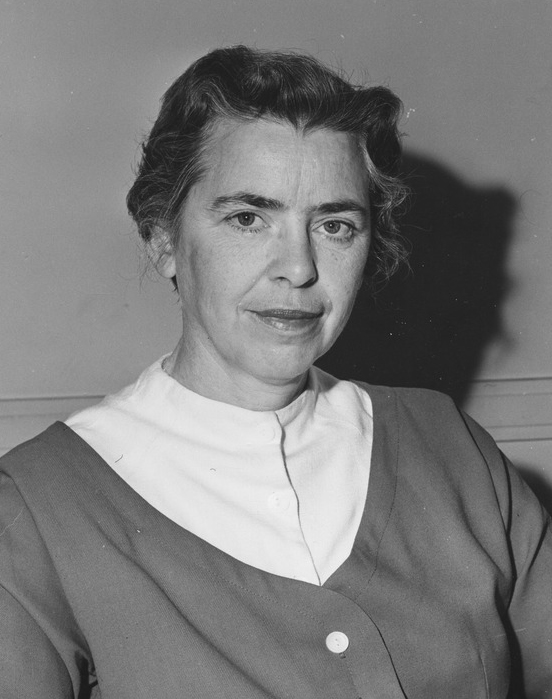 But it was in a second career, of sorts, that Marion made her mark, researching and sharing the untold stories of women pioneers, explorers, and leaders.
"My object was to 'write women back into history,'" she once said. "History as taught in high schools and colleges has ignored women's contributions. The result has been that women in our society are considered minor figures of little account and not deserving of equality to men. This attitude must change if civilization is to improve."
She did her best to change it. Leaning on the skills she sharpened during her professional career – "I was privileged to work with leading scholars in the fields of English and American history and literature," she said – she dove into thinly chartered areas of women's history.
The result was a trio of works all published after she turned 80: "Women Remembered: A Guide to Landmarks of Women's History in the United States" (1986); "Women into the Unknown: A Sourcebook on Women Explorers and Travelers" (1989) and "With Women's Eyes: Visitors to the New World, 1775-1918" (1993).
Intriguing, fascinating histories
The collections tell stories of America through the still-infrequent prism of women's perspective. And they tell them vividly.
"Women into the Unknown," for example, "was praised by Library Journal contributor Olga Wise as a 'valuable compilation' due to Tinling's detailed essays and useful list of available resource materials," according to encyclopedia.com. "In a Choice review, G. J. Martin praised the author for essays that 'will variously intrigue, interest, and fascinate readers,' while in Booklist, contributor Sandy Whiteley found 'the description of the fortitude and determination of the women … fascinating.'"
Marion continued to write. Her final published work, "Sacajawea's Son: The Life of Jean Baptiste Charbonneau," appeared in 2001, the year she turned 97.
By the time she passed away in December 2006 – two weeks after her 102nd birthday – she had turned her attention to what she called "a deeper need of society: to recognize the power of love."
"Love goes beyond the relations between a man and a woman," she said. "(It encompasses) connections to our fellow creatures, love of the earth, and a recognition that all the world is one, and all people need and deserve to be loved."
A fitting epitaph for a fascinating Keuka College alumna.