Keuka College's professors aren't afraid to push students—sometimes, as in the case of Dan Esworthy, all the way to the inner circles of the nation's capital.
As a senior consultant with the information technology firm Booz Allen Hamilton, Dan Esworthy, a member of the Class of 2018, is responsible for providing strategic analysis for senior policymakers at the U.S. Department of Defense and throughout the intelligence community. He specializes on the stability and security status of Afghanistan.
It's an important role—one the political science and history major says he might not have achieved without encouragement from Keuka College instructors like Professor of History Dr. Chris Leahy and Associate Professor of Political Science Dr. David Pak Leon.
"They were an immense influence on me," Dan says. "From our conversations in and outside the classroom, they really helped push me to achieve more than I thought possible."
Also reinforcing his drive to succeed, says Dan, were Professor of Criminology/​Criminal Justice Dr. Tom Tremer and Associate Director of Residence Life and Community Standards Tim White, among others.
All that encouragement was welcomed, considering Dan took a far-from-routine route to the Keuka Park campus—via the military.
After high school, Dan enlisted in the U.S. Army, a form of service that runs deep in his family. He's the fourth generation to serve, following his great-grandfather, grandfather, and two uncles.
"Joining the Army helped me grow as a person and shaped my life in so many ways," says Dan, who served on active duty as an All-Source Intelligence Analyst with the 1st Battalion 71st Cavalry Regiment (now known as the 3rd Squadron, 71st Cavalry Regiment) based at Fort Drum from 2011-15. "It was about putting the needs of the country first and using those experiences to broaden my horizons."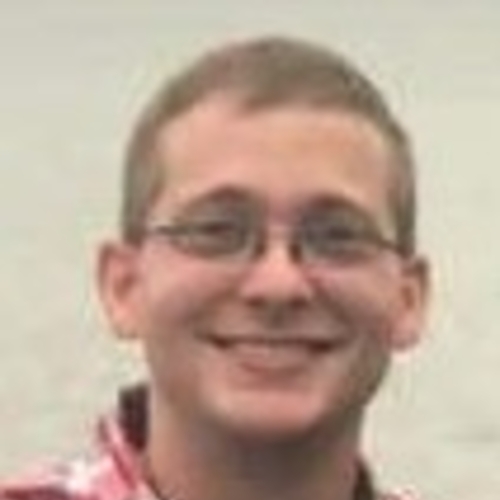 "Keuka College helped me focus my skills and apply them critically to a broad range of areas," says Dan.
"Keuka College's political science and history major combines history, philosophy, and government. It provides a wide breadth of courses that challenge students to really strive for excellence. Keuka College helped me become a better writer and build confidence in myself."
He continued to broaden his horizons at Keuka College, where he took advantage of the many leadership opportunities, such as serving as a Resident Assistant during his junior and senior years. He also participated in the College choir and a student-led acapella group, performed work-study duties in the Office of the Registrar, and spent a "decent amount of time" in the Esports room.
The small-campus atmosphere and opportunities to make lifelong friends were perfect complements to his rigorous classes, where Dan refined his critical thinking and developed collaborative working skills he attributes to helping him land his current role.
Dan now lives in Fairfax County, Va., where he recently bought his first home and plans to adopt his first dog, a Corgi (he even has a name picked out: Ein). But no matter how far he may roam, he says, Keuka College will always be close to his heart.
Want to Learn More about our Political Science and History Degrees?
Fill out our form to connect with us to find out!