The ongoing coronavirus pandemic has made experiential learning and engaging in current events more challenging, but far from impossible, says Keuka College Professor of Social Work Stephanie Craig.
"During an ordinary year, my students would engage in experiential activities in the surrounding community," said Prof. Craig, who has been with the College's social work program for nearly 20 years. "But as nothing this year has been normal, we've decided to engage in political debates from the social work perspective."
The bachelor of social work students decide which issues to debate and they certainly aren't shying away from tough topics. The first in-class debate focused on U.S. immigration policies on the Mexico border. And by "debate," Prof. Craig isn't looking for shoot-from-the-lip hot takes.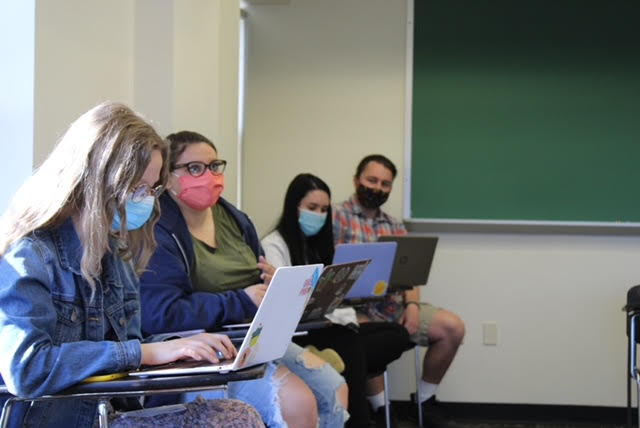 "Students had to research the current policies and past policies and then respectfully debate the issues," she said.
That meant going beyond social media static surrounding immigration and social justice to develop a real understanding of the complexities surrounding the issue.
"We had to do a lot of research and be able to understand each side of the topic and be able to come to a bipartisan position about the topic," said Julia McMahon '23. "I really enjoyed this activity, because it taught me that so many people have their own opinion and that is OK."
Debate prep also required students to consider the policy from a variety of viewpoints, including impacts on human services and mental health.
"We all had to place ourselves in different shoes and we all were able to think in a different way," said McKenzie Low '23.
All of Prof. Craig's BSW programs include at least one assignment that involves participation or research outside of the immediate community. The debates have encouraged students to stay in touch with the current political climate and develop an understanding that the current policies will have a lasting impact on their future in any social work practice.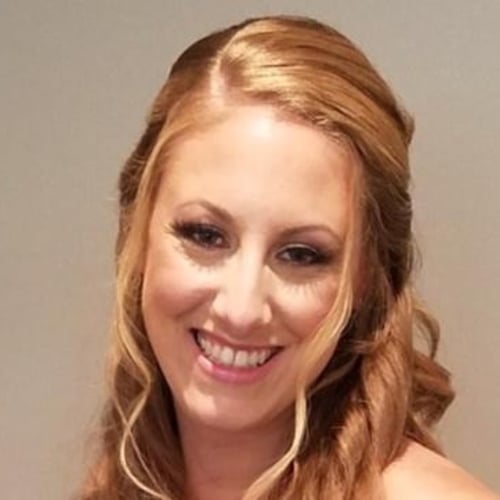 I couldn't be happier with my decision to go with Keuka College. I was the shy one, but the program and my classmates brought me out of my shell. No matter what occurred, there was a sense of support for each other.
"It was interesting to debate something that I did not agree with and I wasn't fully aware of," said Alana Flores '23. "Through the amount of research, I learned how to find the good things in the policy and I learned that we (the country) are trying to move forward and we are moving a step in the right direction."
The debate topics won't get any easier. For its next subject, the class has selected "The Reallocation of Funding and Reeducation of Law Enforcement." Among the topics being considered: Gun control, substance abuse, climate change, and equal pay for people of color and women.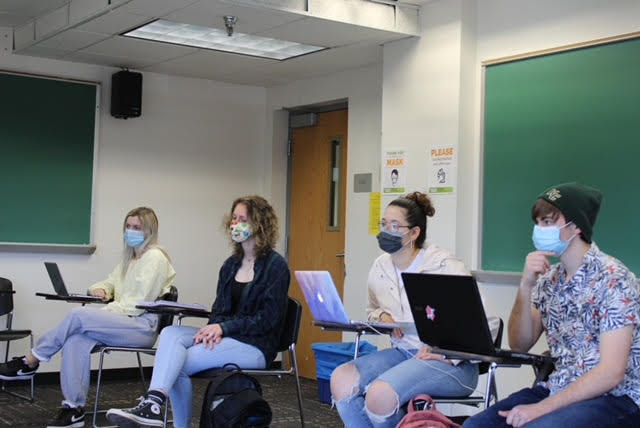 "Hopefully, participation researching and debating these topics will empower students to see their role in the future of human services," said Prof. Craig.
Carter Davis '23 is there for it.
"Social work students are the connection between the dream and the reality," he said. "We have hope for the future."
About The Social Work Program
Field Period®
Complimenting your classroom study, you'll gain real-world, practical experience as early as your first year through our Field Period® program. For students taking classes full-time at Keuka College, you'll complete one Field Period® each year you're a student. This is a great time to challenge yourself and explore the areas of social work that will enhance your foundational skills.
Field Practicum
During your capstone course, you'll be placed as a professional-in-training in a human service agency. You'll work side-by-side with licensed field instructors in a safe, supervised environment—paving the way for you to transition from student to professional.
Keuka College's social work faculty are active scholars and researchers, and offer you the opportunity to partner on projects if that's where your interests lie. Our faculty understand the importance of scholarship and its ability to enhance our understanding and advocacy for important societal and community-based issues.
Some of their research interests include the treatment of traumatized youth, transitioning to a competency-based education, an examination of local foster care practices, and building social capital.
You'll take courses focused on research methods, evaluation strategies, and the various policies that govern the social work profession—all to assist you in becoming an active researcher in the areas that matter the most to you. And if you're interested in pursuing an advanced degree, you'll have a leg up on knowing the right questions to ask and how to find the answers.
At Keuka College, your social work faculty are more than just great teachers. They're seasoned professionals and innovative educators committed to your success. With background and expertise in traumatic brain injury, youth and adolescent counseling, women's rights issues, solution-focused casework practice, advocacy for the disabled and underserved populations, mood disorders, effects of the child welfare system, and domestic violence, each of your professors come to the classroom with real-world, clinical experience.
They serve as role models, leaders, practitioners, and advocates dedicated to helping you achieve your educational goals, paving the way to improve the health of the nation and the world.
Keuka College's bachelor's in social work is accredited by the Council on Social Work Education (CSWE). Our students are prepared for, and encouraged to, pursue master's-level social work education and training, and because of our accreditation, graduates may apply for advanced standing in these programs.
MSW programs around the country accept a percentage of applicants in advanced standing, which allows students to graduate with their master's degree in one year as opposed to the traditional two years.
Learning Outcomes
The Council on Social Work Education (CSWE) requires all programs to measure and report student learning outcomes. Students are assessed on their mastery of the competencies that comprise the accreditation standards of CSWE.
Request More Information
There's so much you'll love about Keuka College — we can't wait to get to know you better and tell you more!