At a time when the nation is experiencing an increase in social justice and mental health issues, Keuka College is contributing essential professionals to attack those challenges – in some cases at a clip higher than any college in the state.
The College was first among New York's private and public colleges and universities in 2019 – the most recent year for which data are available – in terms of the number of graduates with a bachelor's degree in social work. According to the Integrated Postsecondary Education Data System, Keuka College's 138 graduates were tops in the state.
"Our Bachelor's Degree in Social Work is one of Keuka College's signature programs and with good reason," says Provost and Vice President for Academic Affairs Dr. Brad Fuster. "One of Keuka College's goals is to educate graduates who go on to serve and strengthen their communities and a Social Work degree enables them to do that in a myriad of ways. And since the onset of the pandemic, that work is more important than ever."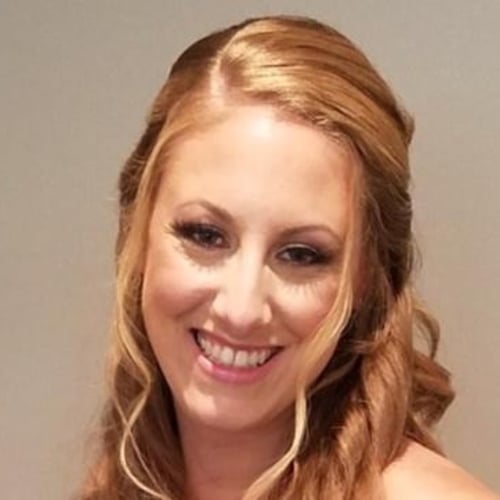 I couldn't be happier with my decision to go with Keuka College. I was the shy one, but the program and my classmates brought me out of my shell. No matter what occurred, there was a sense of support for each other.
"Because a bachelor's degree in Social Work can lead to so many different careers that touch on improving conditions for those facing challenges, the need for professionals in these fields has become more pronounced," says Keuka College Associate Professor of Social Work and Division Chair Dr. Jason McKinney.
"It's incredible, the number of people who are seeking assistance because of stress, anxiety, and adjustment disorders due to COVID-19," says Dr. McKinney, citing pandemic-generated challenges ranging from loss of employment to reduced social engagement to parenting strategies while the entire family works and learns from home. "All of these issues can lead to depression and anxiety."
And it's not just the pandemic. The ongoing racial justice reckoning and partisan divisions gripping the nation can also take a toll.
"Politics and social justice issues can drive a wedge in relationships and cause family conflict," says Dr. McKinney, who also manages a private practice. "We're seeing that, too."
If the issues are varied, so too is the preparation Keuka College's Social Work programs provide.
Extensive coursework is complemented by hands-on, practical experience including annual Field Period® internships and a senior-year practicum in which students serve as professionals-in-training at local and regionwide human service agencies including the Willow Domestic Violence Center, the Hickok Center for Brain Injury, the House of Mercy, Restoration Rochester, and the Finger Lakes Area Counseling and Recovery Agency (FLACRA) in Rochester; and Syracuse Jewish Family Service, Contact Community Services, the Salvation Army of Syracuse, YWCA Syracuse & Onondaga County, and the Huntington Family Center in Syracuse.
The College's small size ensures students get personalized attention from faculty whether they enter the Social Work bachelor's degree program, which was reaccredited in October, or continue on to earn a master's degree in Social Work, which is a clinical program geared toward psychotherapy.
"The quality of education that we get is amazing," says Malen Moeri '21. "Probably my favorite part is the close relationships that the students and the professors have with one another. Because we're such a small school and program, we build relationships from Day One."
Those relationships are just part of what makes graduates of Keuka College's Social Work programs a key component in helping countless individuals cope with the challenges brought on by the pandemic and other social issues.
About The Social Work Program
Field Period®
Complimenting your classroom study, you'll gain real-world, practical experience as early as your first year through our Field Period® program. For students taking classes full-time at Keuka College, you'll complete one Field Period® each year you're a student. This is a great time to challenge yourself and explore the areas of social work that will enhance your foundational skills.
Field Practicum
During your capstone course, you'll be placed as a professional-in-training in a human service agency. You'll work side-by-side with licensed field instructors in a safe, supervised environment—paving the way for you to transition from student to professional.
Keuka College's social work faculty are active scholars and researchers, and offer you the opportunity to partner on projects if that's where your interests lie. Our faculty understand the importance of scholarship and its ability to enhance our understanding and advocacy for important societal and community-based issues.
Some of their research interests include the treatment of traumatized youth, transitioning to a competency-based education, an examination of local foster care practices, and building social capital.
You'll take courses focused on research methods, evaluation strategies, and the various policies that govern the social work profession—all to assist you in becoming an active researcher in the areas that matter the most to you. And if you're interested in pursuing an advanced degree, you'll have a leg up on knowing the right questions to ask and how to find the answers.
At Keuka College, your social work faculty are more than just great teachers. They're seasoned professionals and innovative educators committed to your success. With background and expertise in traumatic brain injury, youth and adolescent counseling, women's rights issues, solution-focused casework practice, advocacy for the disabled and underserved populations, mood disorders, effects of the child welfare system, and domestic violence, each of your professors come to the classroom with real-world, clinical experience.
They serve as role models, leaders, practitioners, and advocates dedicated to helping you achieve your educational goals, paving the way to improve the health of the nation and the world.
Keuka College's bachelor's in social work is accredited by the Council on Social Work Education (CSWE). Our students are prepared for, and encouraged to, pursue master's-level social work education and training, and because of our accreditation, graduates may apply for advanced standing in these programs.
MSW programs around the country accept a percentage of applicants in advanced standing, which allows students to graduate with their master's degree in one year as opposed to the traditional two years.
Learning Outcomes
The Council on Social Work Education (CSWE) requires all programs to measure and report student learning outcomes. Students are assessed on their mastery of the competencies that comprise the accreditation standards of CSWE.
Request More Information
There's so much you'll love about Keuka College — we can't wait to get to know you better and tell you more!