Keuka College's Alexandria Congden '22 dug right into her final Field Period® internship in the days following Commencement. She spent nine days over late May and early June in Kona, Hawaii, with Growth International Volunteer Excursions (GIVE).
And she wasn't afraid to get her hands dirty – on both land and sea.

"I helped prepare garden beds at a farmer's market so people without gardens could have a small one of their own and worked at another farm where they grew pumpkins," said Alexandria, a biology major from West Edmeston who received a Judith Oliver Brown Memorial Scholarship.

At a third farm, Alexandria and other members of her group harvested and cooked food for a farm-to-table meal. And the dirt-digging didn't end with the farms — Alexandria helped clean up a Hawaiian school's Peace Garden and bamboo garden.
In the water, she assisted in removing plastic and other marine debris, as well as clearing mangroves, an invasive species, from the shore. She visited Volcanoes National Park to hike, learn about native plants, and snorkel.
It was all part of GIVE's mission to combine international volunteering with adventure travel to create meaningful experiences and a deeper understanding of new cultures.

For example, Alexandria saw for herself how tourism impacts the residents of Hawaii.
"Our group was informed of these large companies coming in and buying out families that work hard to struggle to make a living," said Alexandria, who is now pursuing a pharmacy degree from Lipscomb University College of Pharmacy in Nashville, Tenn. "This means they are commercializing the land by building large resorts, with revenue and profits from these resorts and tourist attractions going straight to these large companies, and not the Hawaiian people."

In addition to volunteering, Alexandria also participated in a few Hawaiian traditions including learning how to make a lei – a common symbol of love, friendship, or greeting – and whipping up some local cuisine.

"We were able to prepare and cook food in an imu, a traditional Hawaiian cooking method, which is essentially an underground oven," said Alexandria. "I love cooking, so it was just fun to all work together to prepare the imu and then learn how it works."
Assistant Professor of Biology Dr. Dominique Derminio believes the Field Period added to Alexandria's breadth of knowledge, responsibility, and sense of independence.
"Out of this Field Period, she had a chance to see what other parts of the United States are like," said Dr. Derminio. "She grew up in a very small town in Central New York, so going out of New York for a Field Period, she may have been more comfortable with leaving the state to start pharmacy school in Tennessee."
Alexandria said the Field Period also gave her a new perspective as she begins pharmacy school.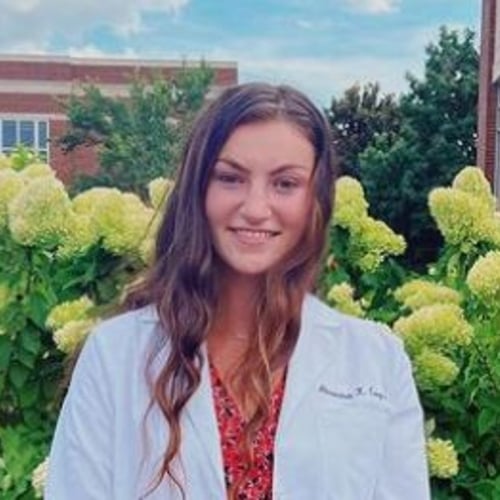 "I will remember to go into whatever I do with an open mind, and not forget to have fun — even when doing hard work"
To help offset the cost of the trip, Alexandria received a Judith Oliver Brown Memorial Scholarship, which honors the 1963 Keuka College graduate and is designed to assist students planning to pursue culturally oriented Field Period experiences.
Interested in our Field Period® program?
Fill out the form below to connect with us!