Keuka College Associate Professor of Philosophy and Religion Dr. Mike McKenzie will have an article published in an early 2022 issue of Columbia, the magazine and journal of the Washington State Historical Society.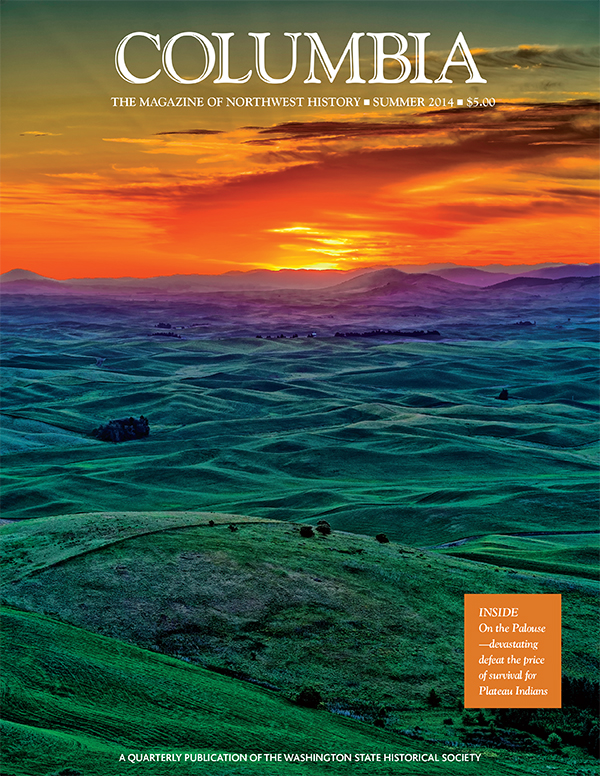 In the article, titled "My Heart is in My Native Land: The Odyssey of the Wadatika," Dr. McKenzie discusses the 1879 forcible removal and march of more than 500 Northern Paiute Indians from Fort Harney, an Army outpost in eastern Oregon, to Fort Simcoe, an Army fort erected in south-central Washington Territory to house troops sent to watch local Indian tribes.
"The march might well be called the Northwest's own 'Trail of Tears,' as the route was a brutal winter's march over some of the coldest and most rugged terrain of the entire Northwest," says Dr. McKenzie.
The author of more than 30 articles and book chapters on ethical issues, Dr. McKenzie has also penned the books "A Country Strange and Far: A History of the Methodist Church in the Pacific Northwest, 1834-1918," "The Jehovah's Witnesses," and "Paul Ramsey's Ethics: The Power of 'Agape' in a Postmodern World." He also wrote the short film "The Burned-Over District—Religions of Central New York."
Dr. McKenzie earned his bachelor's degree from Central Washington University, separate master's degree from Trinity International University and Westminster Theological Seminary, and a master's and doctoral degree from the University of Southern California.
Published since 1987, Columbia features articles and photos on a wide variety of Pacific Northwest history, photographs, maps, documents, and other topics of regional interest.