When looking at potential colleges, Evan Bonelli '20 had a specific requirement. His mom was working two jobs, and he wanted to make sure that college would be affordable. So he asked the dean of his school for help. She suggested Evan, a resident of East Harlem, attend a college that offered the Higher Education Opportunity Program (HEOP), which would help defray some of the costs.
Keuka College popped right up.
Instant Family
Just like Evan, as an HEOP student at Keuka College, you'll receive academic and financial assistance that will allow you to successfully earn an undergraduate degree. Sponsored jointly by the State Education Department and Keuka College, HEOP provides comprehensive academic support services and full-need financial aid packaging to those students who qualify.
With that assistance guaranteed, Evan decided to come for a visit.
"HEOP is like a family," Evan says. "They took me in with open arms and for a program that is this prestigious, to take me in with open arms was really cool. I don't think many programs would do that."
Keuka College's HEOP program not only welcomed him, but people like HEOP Director Dr. Lisa Thompson took the time to get to know him as an individual.
"I feel like that's HEOP as a whole, and I became part of the family," Evan says.
As if the family feel of HEOP wasn't enough to convince him to attend Keuka College, he saw the blue waters of Keuka Lake and was truly hooked.
The Right Fit
"When I came to visit, I fell in love with the lake, and Keuka College felt like it was the right place for me; it was the right fit," says Evan. "Norton Chapel and the Dahlstrom Student Center also caught my eye, and I fell in love with Davis Hall—(who falls in love with a residence hall?)—and the College's small class sizes."
You're not a number at Keuka College, and it makes me feel good that I have a full relationship with my professors. They really do know your name and care about who you are.
Evan believes the College's Field Period® opportunities are the best thing about being a Keuka College student. Field Period® is a self-designed, off-campus experience that lets you fine-tune your interests, make sure you're happy with your major, try new fields or career paths, and travel. Required each year you're a Keuka College student, Field Period® experiences enable you to explore and still graduate on time.
Take it from Evan.
Field Period® Focus
"You get real-world experience, and you can build on the work you do," he says. "Other colleges have internship programs, but with four years of Field Period®, you have a better chance at being successful."
Field Period® is all about building connections and relationships — a big part of finding a job.
"Not only are you working, you're building a network that will last a lifetime," says Evan. "And if you take it seriously, Field Period® can help you get a good career."
Which is good news for Evan, who's eyeing a public relations career.
"I am a communications studies major, but it took me a long time to get there because I didn't know what I wanted to do," Evan says. "But I did know I was very loquacious and I like helping people, so I need to do something that helps people through communication."
A Major with Options
"What I want to do falls into the communications major, as I want to do public relations and help my clients form a brand, or help them recreate their brand so it's more positive," says Evan. "I'm learning more about working with the Adobe Suite so I can also use those skills to help people find their brand and image."
One thing Evan loves about Keuka College's communication studies major is that it is so broad, you can do anything you want to.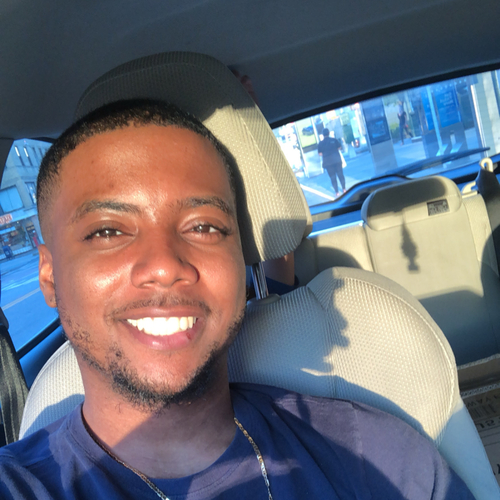 I think you need that broad range of skills, and Keuka College offers these opportunities through classroom instruction, work-study, and Field Period® experiences.
"I also want to do a podcast in my free time. I'd talk about masculinity, especially as a person of color who sees a therapist. People in my community don't see therapists, so I want to talk about how good it is to see one. I also like dressing up—I'm a big believer in dressing for success. If you look great, you feel great, and I want a job where I have to dress up," says Evan.
Evan believes the skills he gained through his Field Period®, combined with classroom learning, will set him up for a successful career.
Take for example, his final Field Period®.
"I worked with the Office of Marketing and Communications, and I have had a lot more interaction here than any other place, and I get to call the shots sometimes," Evan says. "I am able to do things a little out of the ordinary, and I have gotten outside of my comfort zone."
Getting out of his comfort zone included recording a series of on-camera interviews celebrating Black History Month, something Evan had never done before. And being able to try new things is something that makes Keuka College special, according to Evan.
Plenty of Support
What makes Keuka College unique is the people who will support you with whatever you need. It's a small school, and the bonds I've made with my friends will last a lifetime.
Not only will you find support from your roommate, classmates, or teammates, you will find it from faculty and staff. For Evan, the HEOP's Dr. Thompson and Tammy Swales, senior director of marketing, have not only supported him, but have inspired him
"Lisa inspires me a lot, and when I think of her, I think of the word resilience," says Evan. "If something brings her down, she just gets right back up again, and it is amazing to see that. She just earned her doctorate, so she is inspiring me to continue my education as well."
Evan has also given Tammy her own word—persistence.
"Tammy never gives up when she needs to get something done," he says. "Nothing will stop her and she'll persist until things get done. Persistence is definitely something she's good at. She told me you should never take 'no' for an answer, which is good, because I don't like being told 'no.' I think Tammy is like that, too. For every door that closes, another one opens, so you just have to go for it."
Set for Life
And with Dr. Thompson and Tammy leading the team of Evan's supporters, he feels like he is well prepared for life after Keuka College.
"I've gotten the skills that I need for the real world," he says. "I feel like throughout my four years, I've been preparing for what I need to do for the job I want to get."