Where academic excellence meets extraordinary opportunities
Welcome to the new Honors Program at Keuka College, a merit-based opportunity open to Keuka College's highest-achieving new students! The Honors Program is designed to provide a transformative and enriching experience for highly motivated and intellectually curious students from all majors.
As a member of our Honors Program, you will embark on a remarkable journey of personal growth, intellectual exploration, and professional development, accompanied by a range of exclusive perks and benefits.
As an Honors Program participant, you'll be awarded an additional scholarship in recognition of your outstanding academic performance and commitment to excellence.
The Honors Program offers an intellectually stimulating and challenging curriculum tailored to nurture your critical thinking, research, and leadership skills. You'll have access to specialized honors courses that encourage interdisciplinary learning and foster deep engagement with faculty mentors.
Say goodbye to class scheduling headaches! As an Honors Program participant, you'll receive priority registration, ensuring that you have first dibs on the most sought-after courses. This perk allows you to build the perfect schedule, securing your desired classes and avoiding scheduling conflicts.
Honors students have the opportunity to live in dedicated housing, creating a close-knit community. This living arrangement encourages fruitful discussions, study groups, and lifelong friendships.
Expand your intellectual horizons through our exclusive Honors Seminar Series. You'll have the chance to attend thought-provoking lectures, workshops, and panel discussions featuring renowned scholars, industry experts, and influential leaders from various disciplines.

As an Honors Program participant, you'll be encouraged to pursue research projects in your area of interest under the guidance of experienced faculty mentors and present your work at our end-of-year KC Expo (KCx). Access to funding, research grants, and specialized resources will further enhance your research experience.
Find tranquility in a dedicated lakeside space designed exclusively for Honors Program students. The Honors Lounge provides a quiet and comfortable environment for studying and collaborating with peers.
Upon successful completion of the Honors Program, you'll receive special recognition at the Honors Convocation and Graduation ceremonies, showcasing your exceptional academic achievements to potential employers and graduate schools.
Gain a competitive edge in the job market through enhanced networking opportunities. Honors Program students are connected with accomplished alumni, industry professionals, and community leaders, providing you with valuable connections and mentorship.
The Honors Program at Keuka College is a transformative experience that empowers you to reach your full potential, academically and professionally. With its challenging curriculum, closely mentored faculty relationships, unique perks, and unparalleled support, the program sets the stage for a successful future. Join us and embark on a journey that will shape your life in remarkable ways.
Admission to the Program
There is no special application to be considered for the Honors Program. All applicants are automatically considered for admission to the program through a holistic review process.
Contact Information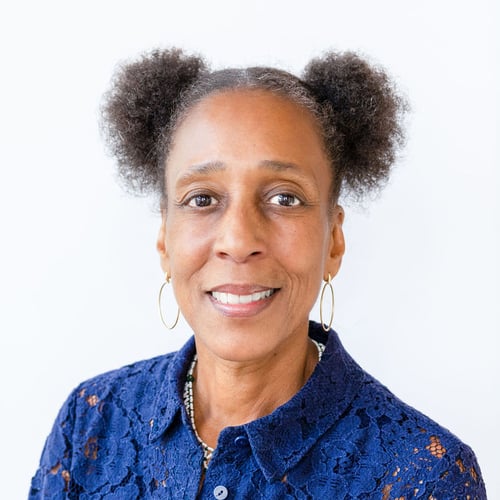 Dr. Sekai Turner
Honors Program Director
Associate Professor of Social Work