Learn How to Apply the Art & Science of Teaching in Innovative Ways
Myriad career paths await students who choose educational studies. You'll build a solid base in educational theory and practice, foundations of American education and its role in society, as well as issues related to curriculum, and the profession of teaching.
The grounding you'll receive in your coursework is similar to our traditional education programs (without the student-teaching component), so you'll be prepared for a variety of careers in daycare centers, museums, educational advocacy centers, corporations, and group homes, to name a few.
Program Overview
Educational Studies Major
The goal of the education studies program is to give students a solid base in educational theory and practice — a full understanding of the role of the teacher, how and in what ways learning occurs, and how to build and maintain effective programs. While this bachelor's degree isn't designed to prepare students to become classroom teachers, it provides the knowledge and skills to be successful partners in the educational setting.
Graduates have gone on to work in daycare centers, group homes, service organizations such as Boys and Girls Clubs, preschools, museums, hospitals, and social service agencies, among others.
You can enhance your educational studies major with an emphasis in communication studies, technology, business, political systems, history, science, English, infants and toddlers, American Sign Language, working with children, or working with families.
Educational Studies Minor
Minoring in education is a great way to supplement your major with a firm background in educational theory and practice. You'll gain the necessary foundation to become a partner in any educational setting.
The education minor is ideal for those who may wish to go into corporate training, human resources, and professions that are closely related to education, schools, and school systems.
And in support of the education of all students, you'll consider philosophical, historical, theoretical, and legal foundations of special education, and the education of other categories of students who are considered at-risk, such as migrant, homeless, and incarcerated youth, minorities, the LGBTQA+ community, transgender students, first Americans, students with health challenges, and students living in poverty.
You'll also explore societal perspectives on special education, philosophical and psychological aspects of education, along with foundations of language and literacy.
Learn More About Educational Studies
Contact Information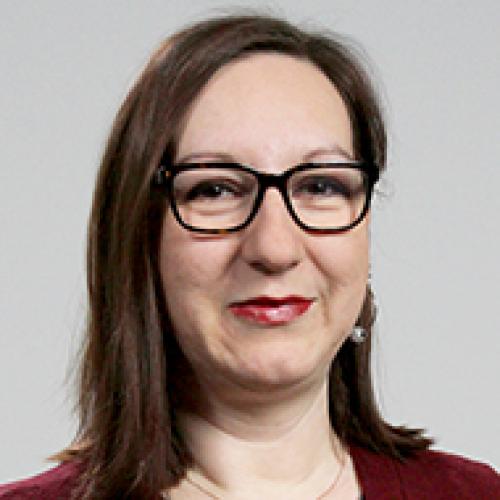 Dr. Klaudia Lorinczova
Division Chair
Professor of Educational Studies