Teach English. Explore the World.
As international corporations use English as the language of global business, and students from around the world seek out educational exchange programs in America and other Western countries, the demand for those who can teach English overseas is at an all-time high.
Globalization and the growth of international business, travel, and education means that schools, colleges, and universities throughout the world are hiring English teachers every year.
What could these statistics mean for your job prospects? According to the International TEFL (Teaching English as a Foreign Language) Academy, more than 1.5 billion non-native English speakers take some form of English instruction each year, with a goal of competing economically in the globalized marketplace.
In addition, an estimated 250,000 native English speakers work abroad as English teachers in more than 40,000 schools and language institutes around the globe. While demand for English teachers is clearly high, the Academy also reports that nearly half of all English teachers abroad will return to their home country after one year, meaning more than 100,000 positions for English teachers abroad will be open each year.
Minor Overview
Globalization and the growth of international business, travel, and education have created a high demand for native speakers to teach English around the world. The most common prerequisite is a bachelor's degree. We believe that arming you with specific teaching skills, along with your chosen undergraduate degree, will equip you to take advantage of these overseas teaching opportunities. When added to your chosen major, a minor in Teaching English Abroad will empower you with the skills necessary to teach reading, writing, listening, speaking, pronunciation, and grammar on a beginner or intermediate level to non-English speakers.
You will also explore the many facets of other cultures and build a strong, global mindset as you interact with diverse populations of non-native English speakers. You can work directly with the Office of Global Initiatives to seek placement opportunities and find the perfect niche overseas to serve after graduation.
While our program will not lead to certification in Teaching English as a Foreign Language (TEFL), this minor will provide you with the foundational skills and teacher training for an overseas teaching assignment. In addition, the experience you'll gain abroad and the coursework covered in the program will provide excellent qualifications to pursue permanent certification and/or a master's degree in the field.
Contact Information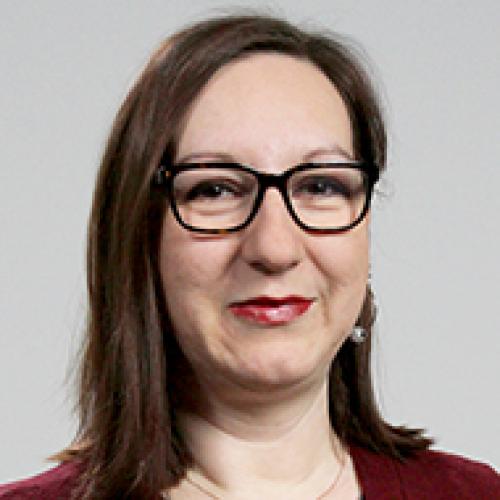 Dr. Klaudia Lorinczova
Division Chair
Professor of Educational Studies