Traveling during your college years will be some of the best experiences you'll have.
You can immerse yourself in different cultures, explore the history of civilization, try new and exciting cuisine, experience new art and music, meet new and interesting people, and train your brain to solve problems differently.
Here are four ways you can travel the world as a Keuka College student.
1. Field Period®
Every Keuka College student completes a Field Period® experience every year they're here. A Field Period® can be an internship, observation, cultural experience, community service project, artistic endeavor, or spiritual-based exploration, and it can be anywhere in the world you'd like. (Sitting there thinking, "how am I going to pay for a trip abroad?" Don't worry — we have scholarships that will help!)
There are two ways that you can travel as part of Field Period® — independently or as part of a group.
Independent Travel
Students who choose to travel independently will often do so by arranging an internship or research experience related to their major in a place that interests them. Students have had experiences ranging from working in an Australian Schizophrenia research lab (run by an alumna — watch her TED talk here!) to working on a Colorado horse ranch.
Some students travel to new places on their own and make new friends along the way. The choice is up to you and how far you're willing to step outside of your comfort zone.
Group Experiences
If traveling as part of a group is more your thing, Keuka College professors lead guided educational excursions to different parts of the world at least once a year, and the College has partnerships with a number of different organizations that will provide you with a guided experience to just about anywhere in the world.
Recent and upcoming destinations include Belize, Costa Rica, Dominican Republic, England, France, Galapagos Islands, Greece, Hungary, Ireland, Italy, Nicaragua, Vietnam.
2. Study Abroad
If you're interested in a fully-immersive, semester-long experience, your faculty adviser and the Office of Academic Affairs can help you research and select a quality program suited to your academic needs and interests in a country that piques your interest.
Junior and senior Business Management students have a unique opportunity to spend a semester studying at one of Keuka College's partner universities in China or Vietnam. Because of the College's programs in those countries, you can take the same upper-level courses you'd take in the United States — taught by Keuka College faculty — in China or Vietnam.
3. Alternative Spring Break
If serving others is more of your thing, the College organizes trips each year during Spring Break. Students have helped build houses for those in need, assist in hurricane recovery, and much more. You'll get to do good and explore a different part of the world.
4. Fulbright Program
Keuka College is a proud participant in the world-famous Fulbright Scholar program. Fulbright is the world's most prestigious international educational exchange program — more than 37 world leaders and 60 Nobel Prize winners are Fulbright alumni. You can apply to Keuka College's Fulbright Program during your senior year, and those accepted are appointed to a 10-month assignment that provides for all of your expenses, including a competitive stipend.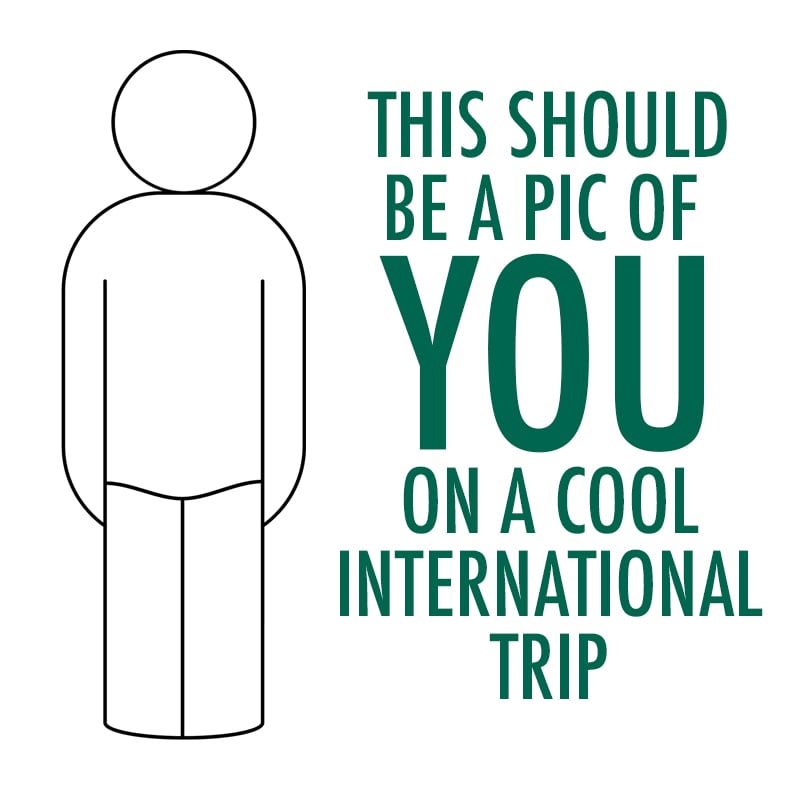 International travel is just the beginning of the cool opportunities that are waiting for you at Keuka College.