Tom Brady may have been the MVP (what's new?), but Warren "Wawa" Snipe stole the show at Super Bowl LV. Snipe, who is deaf, performed during H.E.R.'s rendition of "America the Beautiful," wowing the crowd and a global television audience.
At least one Keuka College alumna knows how he feels.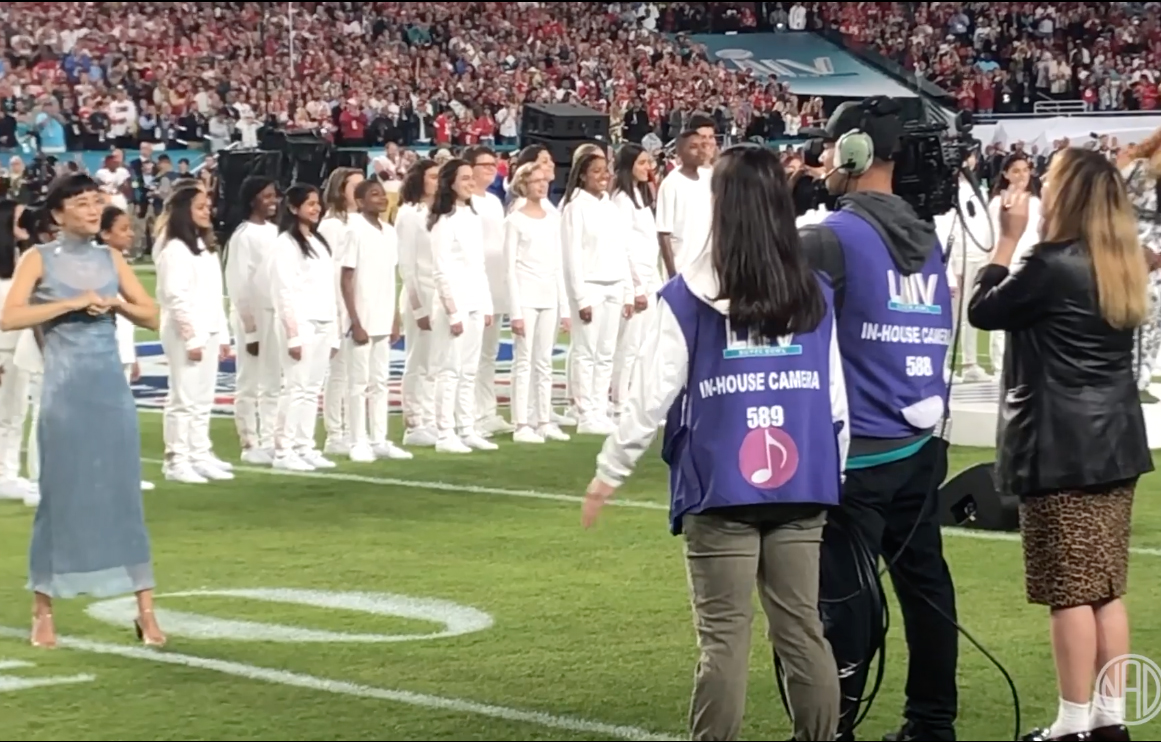 Beth Staehle '11 stood in Snipe's shoes a year ago as the interpreter for Christine Sun Kim, who signed both the "National Anthem" and "America the Beautiful" during Super Bowl LIV.
Christine was selected by the National Association of the Deaf as an ASL performer for last year's big game at Hard Rock Stadium in Miami. When asked who she wanted for her interpreter, Christine, who is deaf, chose Beth, who interprets for Christine in her profession as an artist. During the Super Bowl performance, which was seen by an audience of more than 100 million in the United States alone, Beth gave cues to Christine to align her performance with the tempo of the music.
All of which proves you don't have to be Tom Brady to get to the biggest contest in sports. Keuka College's American Sign Language and ASL-English Interpreting programs aren't just among the top-ranked programs in the country, they're also a potential ticket to the Super Bowl!