Since arriving at Keuka College in 2013, Dr. Nicholas Koberstein has worked hard to serve as a strong advocate for first-year students and students in transition. He has devoted his time, talents, and energy to enhancing the educational experience and academic success of his first-year students.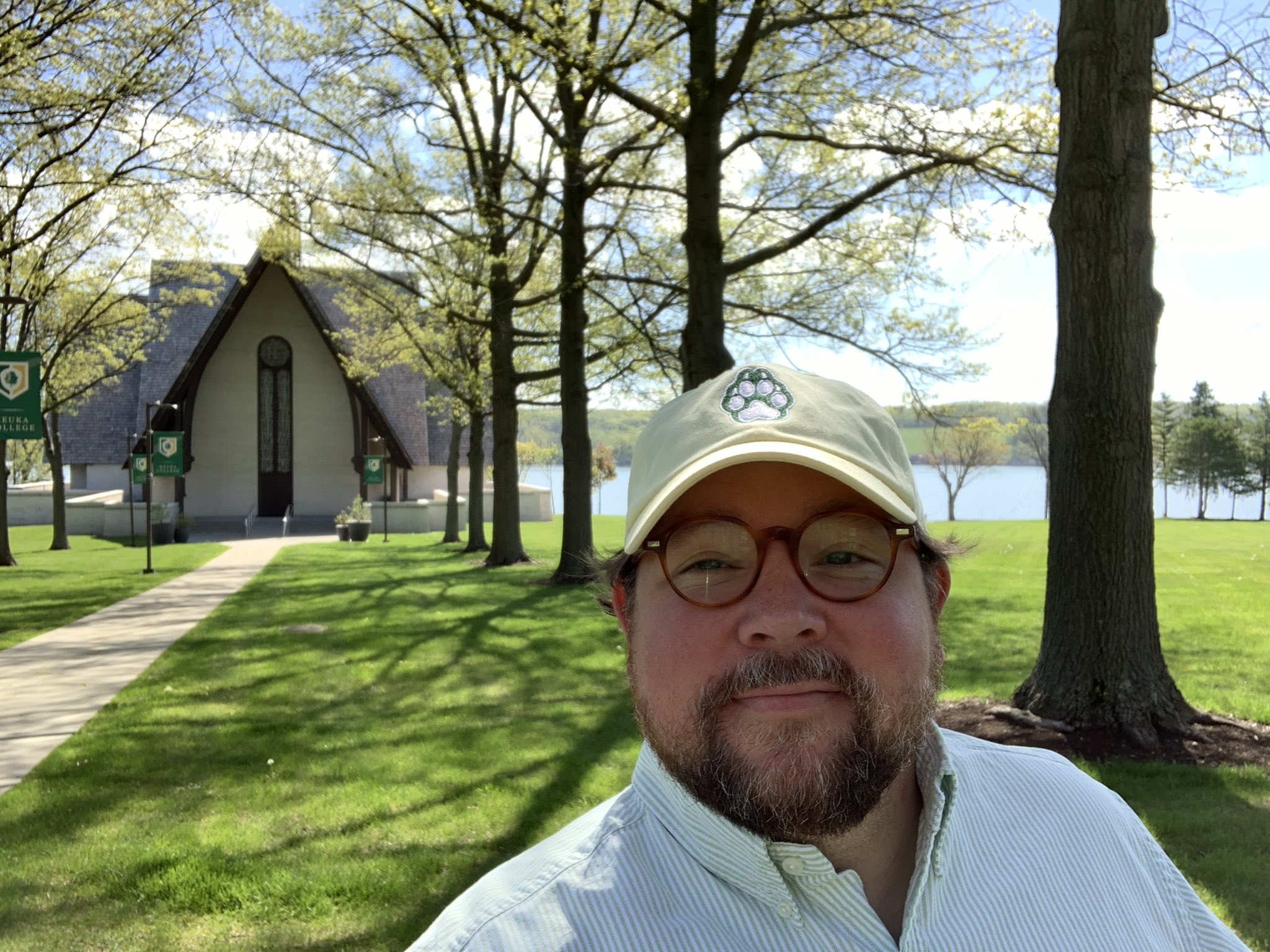 That dedication is now being recognized nationally.
Dr. Koberstein, the Founding Associate Professor of Child and Family Studies at Keuka College, has been honored with the 2021 Award for Outstanding First-Year Student Advocate by the National Resource Center (NRC) for The First-Year Experience and Students in Transition.
The South Carolina-based NRC, which advocates for advances in postsecondary education, announced the award at its annual conference, held online in mid-February.
"This award reinforces the power of innovation that exists within our faculty," says Dr. Koberstein, who also serves as an associate professor of psychology.
'A deep passion for student success'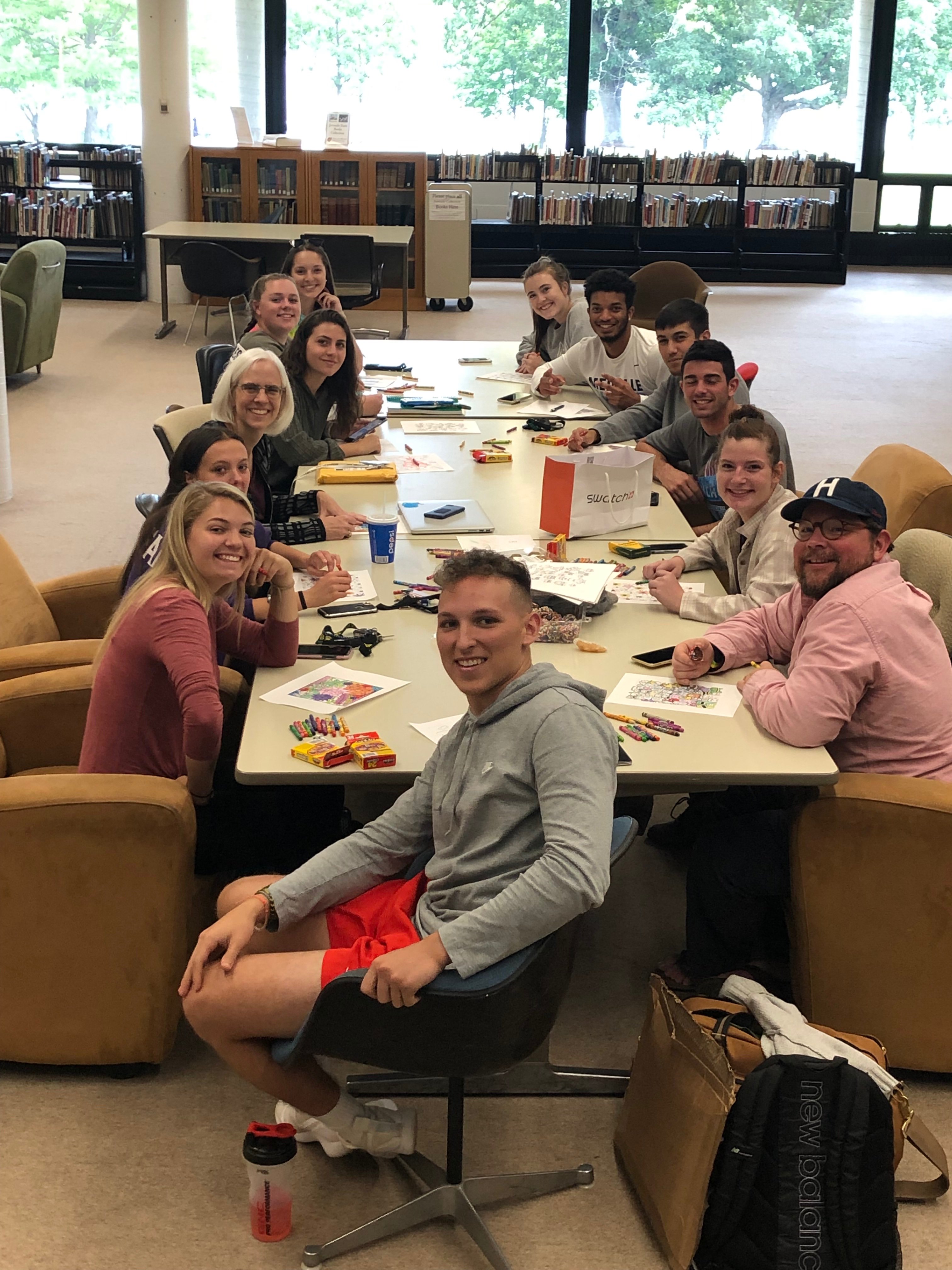 The NRC award recognizes instructors of first-year seminars who use high-impact practices and inspire student development and success.
"Nick Koberstein is one of the most important advocates for first-year students on the Keuka College campus," says Dr. Anne Weed, professor emerita. "He has a deep passion for student success. No other individual has done more to create a climate of readiness for change regarding how to improve the first-year experience than Dr. Koberstein."
One example: In response to the pandemic, Dr. Koberstein developed a first-of-its-kind summer course experience at Keuka College called "Survive or Thrive." The free, credit-bearing course addressed student wellness while acknowledging incoming students' experience of losing their last semester of high school and teaching them how to transition to College. More than 200 students enrolled.
"Dr. Koberstein not only understands the research on first-year student success but acts upon it to enhance and support Keuka College's first-year experience," says College President Amy Storey. "While I'm confident other institutions have exceptional faculty members they can count on to rapidly develop and model high-impact best practices for first-year students, I am equally confident that few can deliver a program as passionately, and with such unquestionable results and commitment to student success, as Dr. Koberstein."
Nick Koberstein is one of the most important advocates for first-year students on the Keuka College campus," says . He has a deep passion for student success.
'A committed adviser'
Among other large first-year projects initiated by Dr. Koberstein are the College's First Year Experience (FYE) and Seminar and the creation of the RELATE Living Learning Community, in which students with similar academic interests live together.
"Each of these were exciting and innovative projects because of the collaborative spirit they were created in," says Dr. Koberstein. "The really great thing is that in just about everything I get to do at Keuka College, there is a cast of faculty, staff, and, most importantly, students, rallying around my sometimes-outlandish ideas and extending them into different and beneficial applications. This award is something that I share with my colleagues on the FYE Committee, my RELATE mentors, and the Survive or Thrive team."
One of those colleagues, Dr. Jennie Joiner, lauds Dr. Koberstein's advocacy.
"He is a committed adviser at the forefront of many exciting initiatives on our campus for first-year and incoming students," says Dr. Joiner. "His dedication to teaching is evident by his engagement with students in and outside the classroom."
'The glory of the unknown'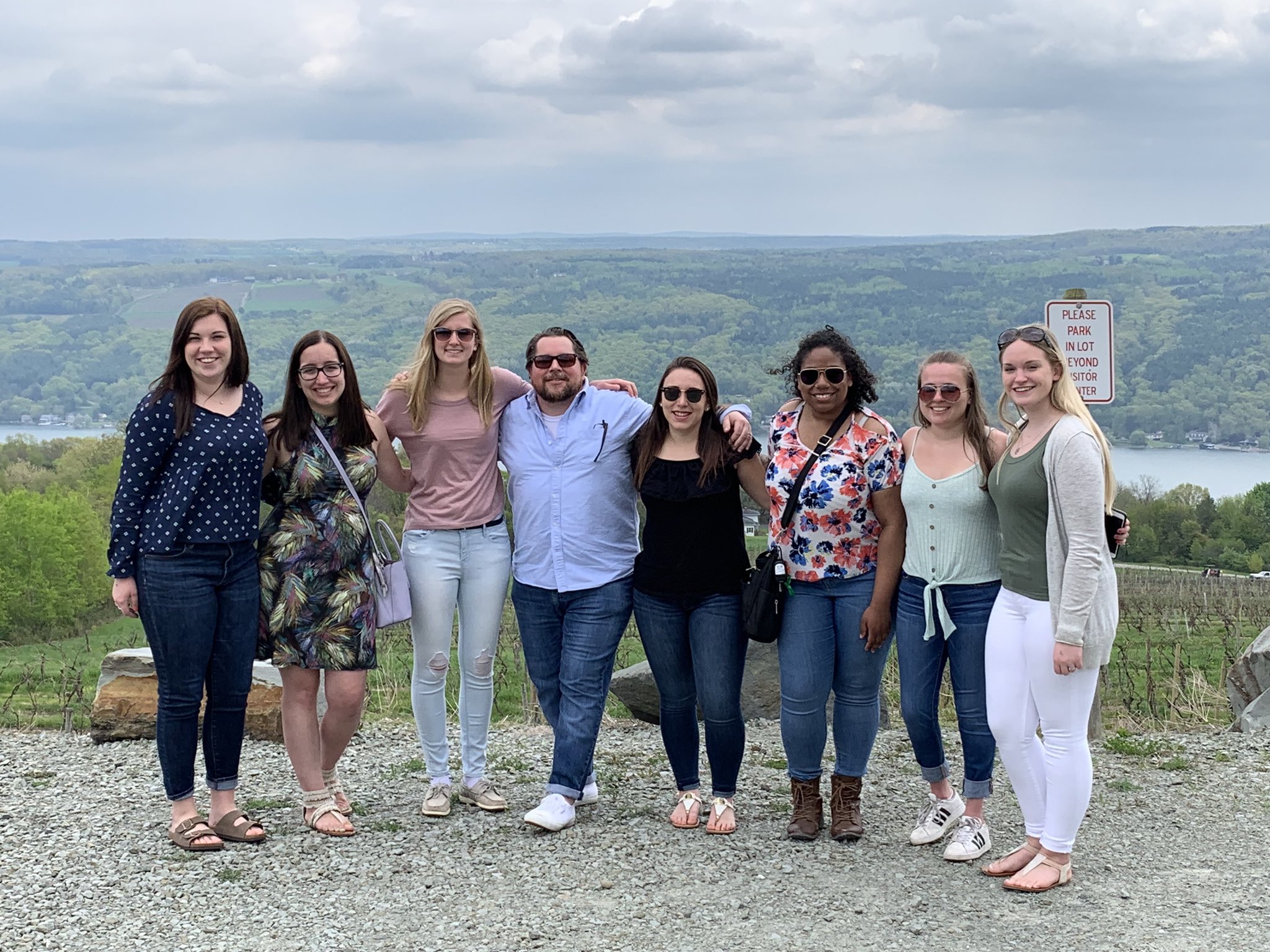 Dr. Koberstein encourages his students to take control of their own education by asking questions, exploring new ideas, and "embracing tension."
"Tension creates growth. In all walks of life, we see this hold true," says Dr. Koberstein. "Often, we see students move away from challenges, failure, or fear. I want to see students do more to ostracize themselves from the normal, to find the glory of the unknown, to make wild guesses to complex problems, to gain comfort in the periods of cognitive overload."
Dr. Koberstein's relationship with his students doesn't end after graduation. One pair of alumni, Taylor and Jessie Leone, even asked their former professor to officiate their wedding in 2017, calling the opportunity an honor.
"I've also been fortunate to hold many alumni babies while lecturing and teaching," says Dr. Koberstein. "I'm close with my students; it's something I really cherish."
Interested in Hearing More About How We Support You as a Keuka College Student?
Fill out our form to connect with us to find out more!