Partnering With Our Community
As one of the largest organizations in Yates County, Keuka College works to actively support our neighbors and local businesses. We work to provide career and educational opportunities to county residents; fun—and intellectually stimulating—events and activities; and donate time, talent, and treasure to projects across the region. We're proud to call Yates County our home!
The College is a major economic presence, and it's definitely a mutually beneficial one. We actively work to support local businesses and contractors in our purchasing, construction, and renovation projects. And, according to the Commission of Independent Colleges & Universities, Keuka College's total annual economic impact in the Finger Lakes region is an estimated $108 million.
If you're interested in learning more about how you can partner with Keuka College, or how you can take advantage of some of the services we provide, contact the Office of Community Relations and Events at (315) 279-5602 or [email protected].
---
Community Associates Board
The Community Associates Board (CAB) was created in the late 1980s, to increase community involvement in programs and utilization of the facilities of Keuka College.
Members of the CAB help publicize College activities, facilities, and events of interest within the local community. Board members are also encouraged to be the voice of the community, providing feedback on community interests and needs for educational programs. Overall, the board strives in achieving a positive relationship with the community through involvement.
Members include:
Jessica Bacher
Stacey Emerson Barden '96
Dan Condella
Jenna Curbeau
Lucas Day
Steve Griffin - Chair of the Board
Stephen Heller
Allison Hiller
Billy Jo Jayne - College Representative
Julie Simmons
Ruth Sommers
Derek Stork
Kathy Waye – College Representative
Campus & Facilities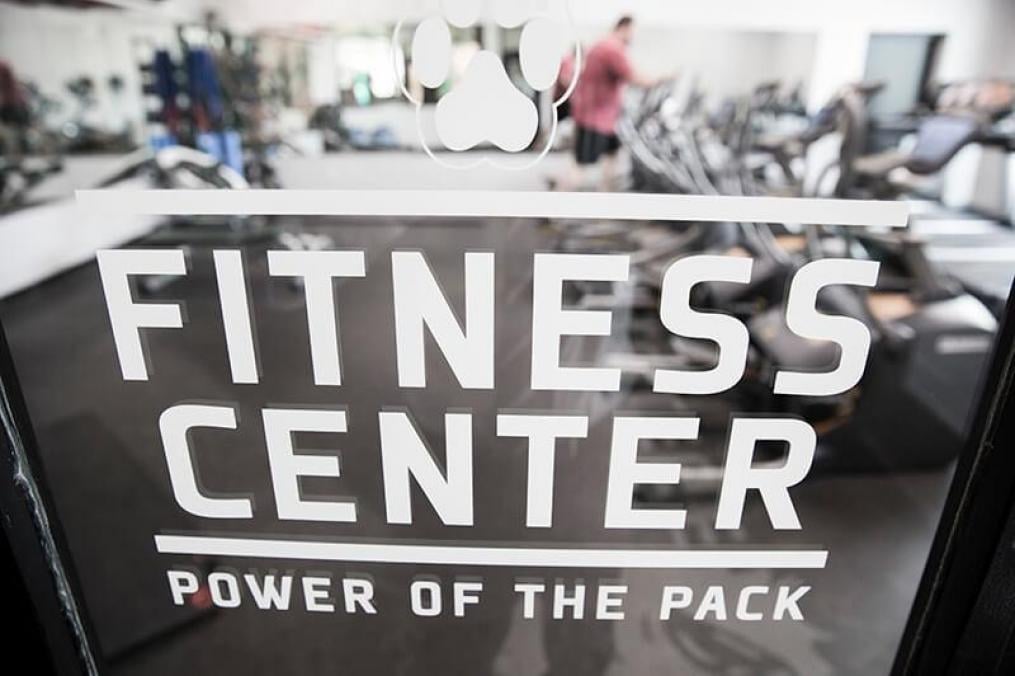 Athletics Center
The JMW Recreation and Athletics Center (RAC) offers community gym memberships,which provides access to the weight room, cardio room, gymnasium, and locker rooms during normal hours of operation.
The Jephson Community Athletics Complex is also available to groups interesting in using the College's fields. The Department of Athletics and Recreation can assist you if you're interested in renting space.

Athletics Complex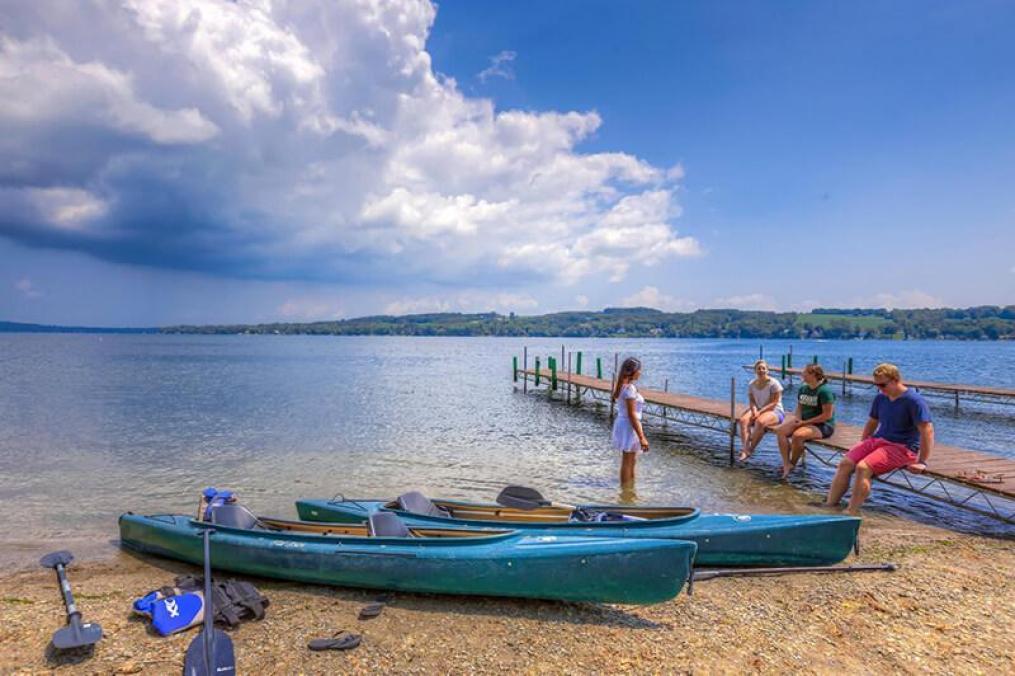 Point Neamo
Point Neamo is the College's private, lifeguarded waterfront. There's no fee to use the Point, and community members are welcome to swim during posted hours of operation. Those who have a fishing license are welcome to fish at the Point or off one of our many docks at any time.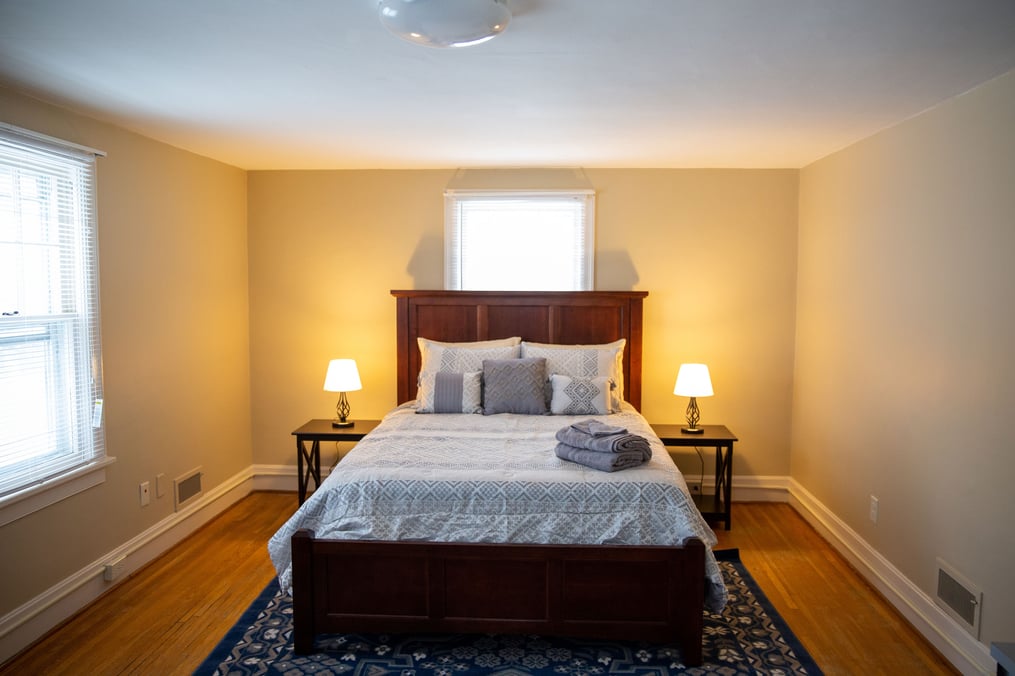 Rental Properties
The College owns a host of houses and apartments available for private rental. Some properties are leased as year-round residences, while others are available for short-term stays and vacations. Contact the Office of Conference Services at (315) 279-5289 to see what's available and for more information.
---
Exciting, Enriching Events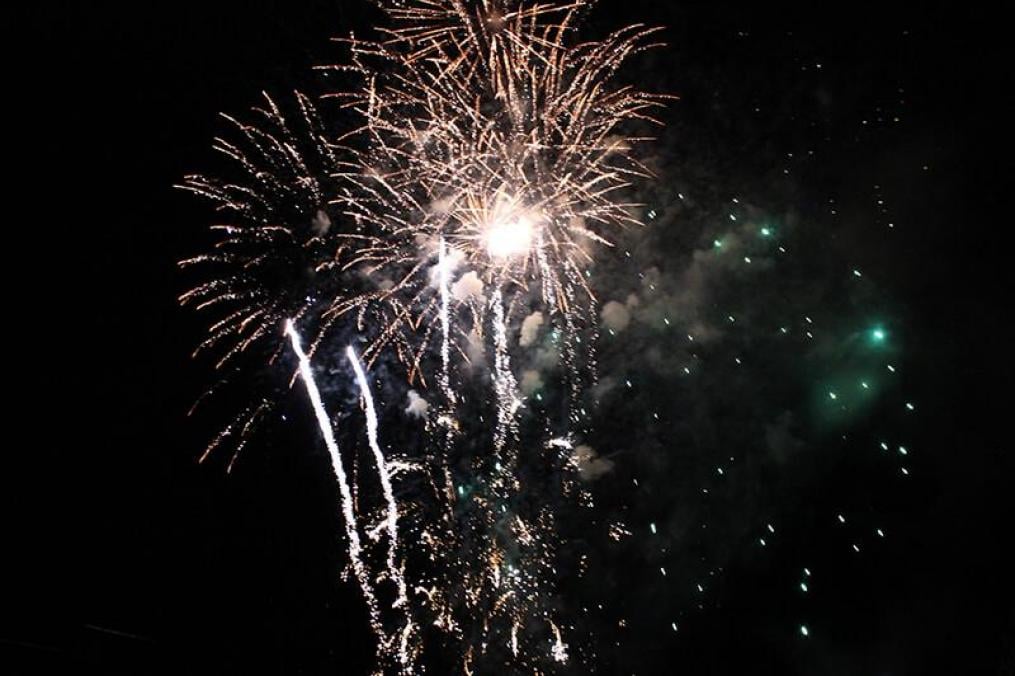 Green & Gold Celebration Weekend
Green & Gold is Keuka College's annual homecoming, spirit weekend, and reunion held in September. Alumni, families, faculty, staff, students, and community members come together for a fun-filled weekend of activities, games, athletic events, workshops, music, and fireworks.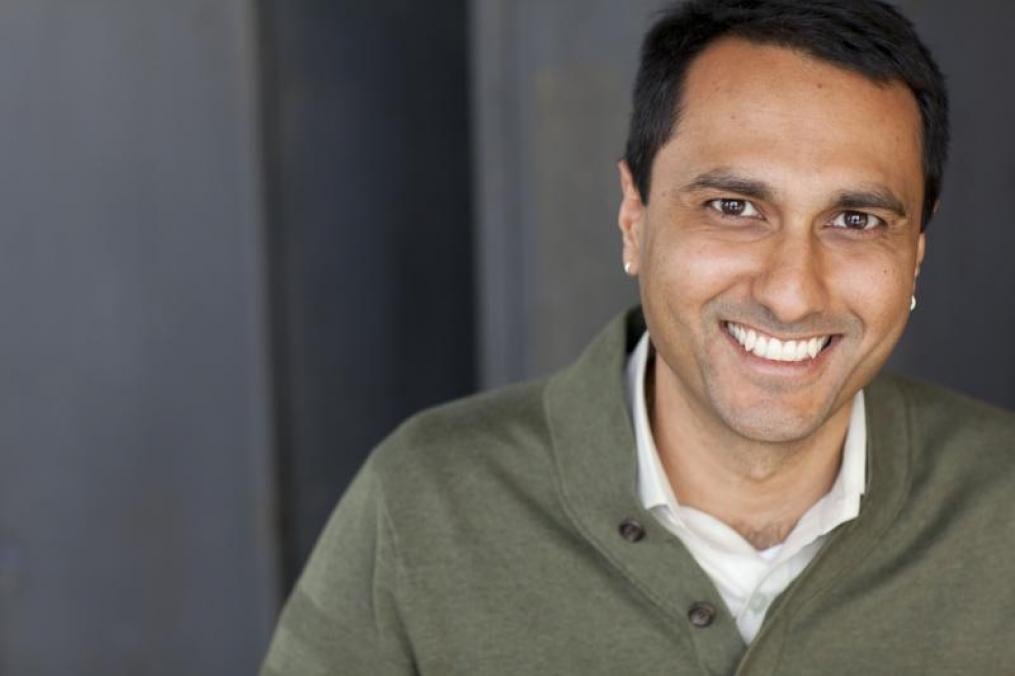 Carl & Fanny Fribolin Lecture
Each year, the Fribolin Fest and Lecture brings high-profile speakers to campus to discuss a wide range of topics in front of an audience of area residents, the campus community, and friends of the College. Speakers have included Scott Simon, Arthur Ashe, Cokie Roberts, Dr. Mae Jemison, Dr. Carl Sagan, Helen Thomas, MarvLevy, Steve Sasson, Jim Boeheim, and Eboo Patel.
---
Partnering for a Better Yates County
For more than 100 years, service has been one of the hallmarks of the Keuka College philosophy, and it plays a major role in the lives of our students, faculty, and staff. To us, service means more than just volunteer hours—it also means dedicating resources and creating programs that help those in our community advance their education and lives of purpose and accomplishment.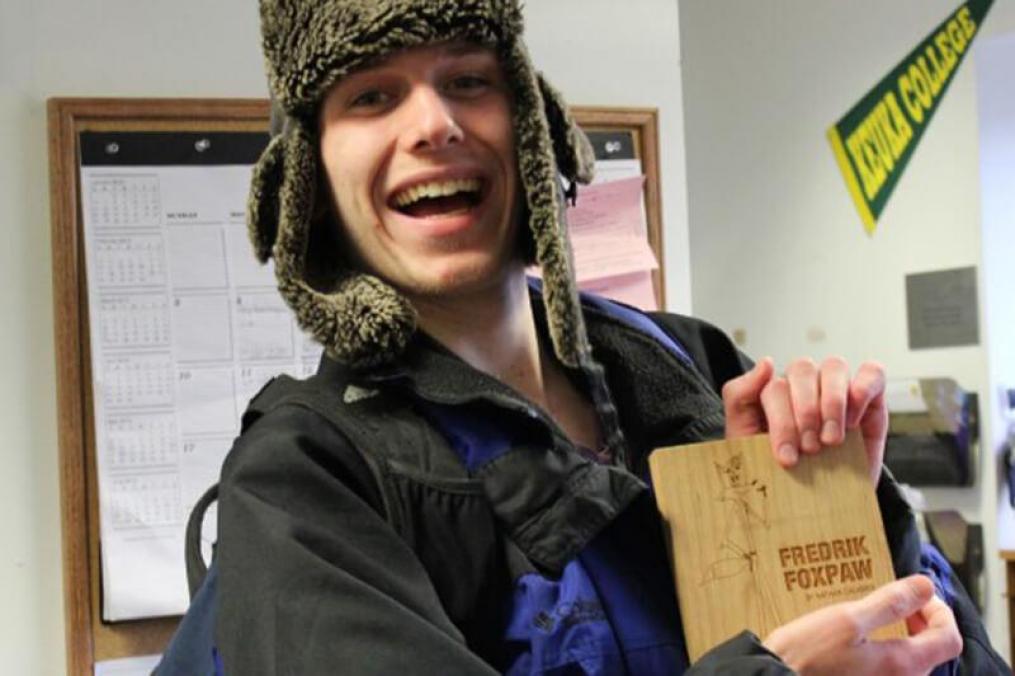 D.R.I.V.E. Program
The D.R.I.V.E. (Diversity, Responsibility, Inclusion, Vision, and Experiential Learning) program provides a unique service for developmentally-delayed 18 to 21-year-old special education students. The program is a collaboration between local school districts, Mozaic, and Keuka College.
In the program, Keuka College students serve as peer mentors to young adults with developmental disabilities as they assimilate into the College environment and explore their personal goals. D.R.I.V.E. students attend college classes, participate in campus activities and events, have jobs on campus, and can receive a Certificate of Higher Education at Keuka College's commencement exercises.
Volunteerism
Since 2006, Keuka College has been recognized by the White House for the number of community service hours conducted by students, faculty, and staff each year. The College is a lead sponsor of Celebrate Service... Celebrate Yates (CSCY), the annual day of service in Yates County, actively assists neighbors in disaster recovery efforts, and comes together to help local families throughout the year.
Students, faculty, and staff alike serve as mentors to area youth, serve on regional planning committees and boards of directors, and volunteer at camps, schools, nursing homes, hospitals, and organizations such as Milly's Pantry, The Living Well, the United Way, the Finger Lakes Museum and Aquarium, and Literacy Volunteers of Yates County.