Add, Subtract, Multiply, Divide, and Discover
As a mathematics minor, you'll gain an edge working in research, with numbers, and with data. This means you'll be well prepared to collaborate alongside experts in hospitals, schools, and research institutions to solve practical problems in business, engineering, government, and the sciences.
In addition, this minor prepares you to become an insurance actuary, mortgage specialist, estate planner, risk analyst, urban planner or market research analyst, thanks to the strong foundation in analysis and statistics.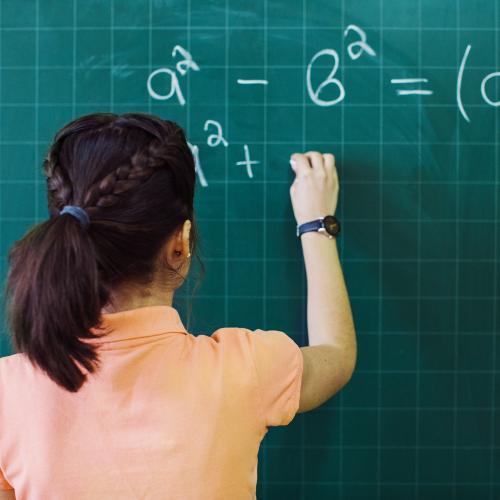 Real Experience — Every Year
The Keuka College Field Period® gives you the chance to have four separate internships in Mathematics, starting your freshman year.
Explore different practice settings and career paths to see which one is the right fit for you.
Program Overview
Classes that cover analysis, algebra, geometry, statistics, and calculus prepare students like you for their next step in life, whether it is graduate school or the job market.
At Keuka College, you complete one Field Period® experience each year you're here. These internships provide invaluable experience and will give you an edge when entering the job market or graduate school. Mathematics majors gain that edge by working as a research assistant alongside mathematicians in a college setting, a veterinary hospital, a school district, or other locales.
Learn more about our Mathematics Program
At Keuka College, you're able to work with published, world-class scientists and mathematicians every day. Here, your professors are eager to teach, work on research projects with you, and share their knowledge.
Professors in the Division of Natural Sciences and Mathematics have been recognized as professors of the year, and many are decade-long veterans of the program.
Contact Information