Growing up in Brooklyn in a family of nine, it was his mother's joy in helping others that first inspired Caswell Smith M'19 toward social work. A college basketball scholarship brought him to Rochester's Nazareth College, where he graduated in 2006 with a bachelor's degree in the field. By 2008, he began exploring his options to go back for his master's.
Meanwhile, a job at a jail "paid well, with great benefits," he says. "I also went through the Greater Rochester Collaborative Master of Social Work program and looked into a few universities. But the money made me stay."
But in 2011, he decided to leave the jail and go through Keuka College's AOE Masters in Social Work program.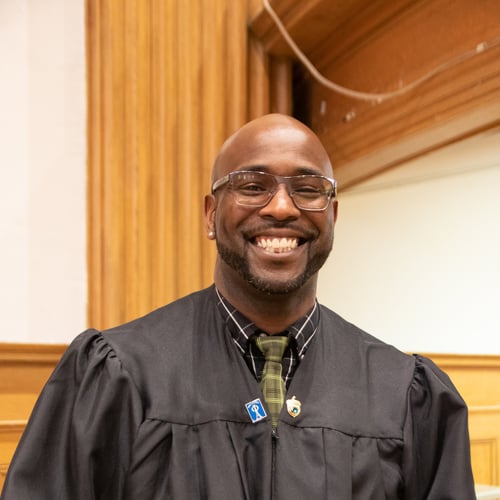 I found Keuka College very friendly and open. I felt valued because of my work experience.
Today, Caswell is a social worker with the Rochester City School District and plans to pursue his Ph.D.
"Throughout school, there were a number of adults who took the time to encourage and look out for me," he says. "Now it's my turn. I want to be that one person in someone's life who makes a difference."