Prepare Yourself for Nearly Any Career by Exploring the World of Language
Princeton Review's list of the top ten college majors includes English, and for good reason. English is one of the most versatile majors you can choose, and will prepare you for hundreds of future career paths.
Through our English program, you'll learn about the power of storytelling. The stories we tell, how we tell them, and why we tell them says much about a society and a culture. Develop a deep understanding of the importance of storytelling through a Keuka College English major, and graduate with a door-opening degree.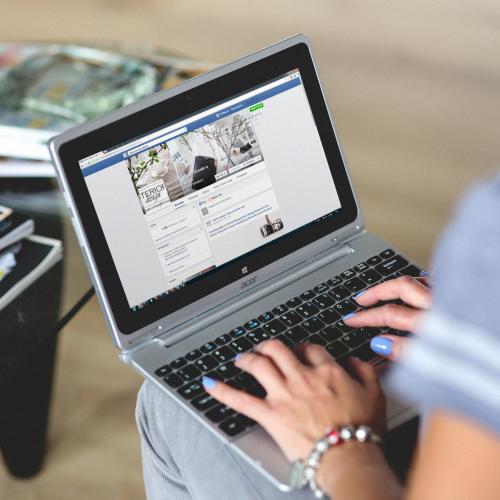 Customize Your English Degree
Real-world, hands-on experience is an important part of your English degree.
The Keuka College Field Period® gives you the chance to have four separate English internships, starting your freshman year.
Program Overview
English Major
The focus of the English degree at Keuka College is the value of English within the wider world. You will read the greatest authors in the world, but also think critically about how this can be applied outside the classroom.
You will study the power of language and literature as a means of understanding our world and making things happen. Stories shape our understanding of ourselves and the world in which we live. The English program emphasizes literature and writing in order to cultivate an appreciation for and capacity in both verbal and written expression. The study of English exposes us to a wide range of human experiences and allows students to express their own stories with clarity and creativity. You'll also have the opportunity to study the intersection of literature with other mediums, such as film.
With a strong foundation in language and literature, you'll be well prepared for a broad range of careers. Your B.A. in English will be valued in any position in which writing skills, clear communication, creative thinking, interpretation, and adaptation are essential to performing well in a rapidly-changing workforce.
The English major offers additional opportunities in creative writing, writing and communication, business, marketing, management, digital liberal arts, literature and design, American studies, literature and the arts, trans-American studies, and much more.
English Minor
In today's world, we are reading and analyzing text constantly throughout the day. The English minor pairs well with any major, preparing you with extraordinary verbal and written, critical thinking, and problem-solving skills.
Learn More About the English Program
The English faculty consists of some of the most passionate professors you will ever meet. Their deep love for writing and literature can be felt in every class, and you'll leave classes feeling energized and inspired. They are supremely well-qualified, and have a high output of research and other published work.
Contact Information