You're a First-Year Keuka College Student...
What does that mean?
Welcome, first-year Keukonians! Our First-Year Experience (FYE) Program assists new students in making the transition to life at Keuka College. Through a wide variety of opportunities and support services, members of the Faculty and Staff work together with upper-level students to ensure first-year students become successful members of the Keuka College Community.
The FYE Program is dedicated to equipping all first-year students with the skills, tools, and knowledge to support their transition to Keuka College. It will guide you through building your academic and transitional skills. It will show you how to get involved on campus and discover your place as an active member of the community. It will provide you with a broader and deeper sense of direction and engagement through your degree and course progress. And it will introduce and instill in you the vision and values that make Keuka College the special and supporting institution it is.
Our Mission, Vision, and Values:
They guide everything we do: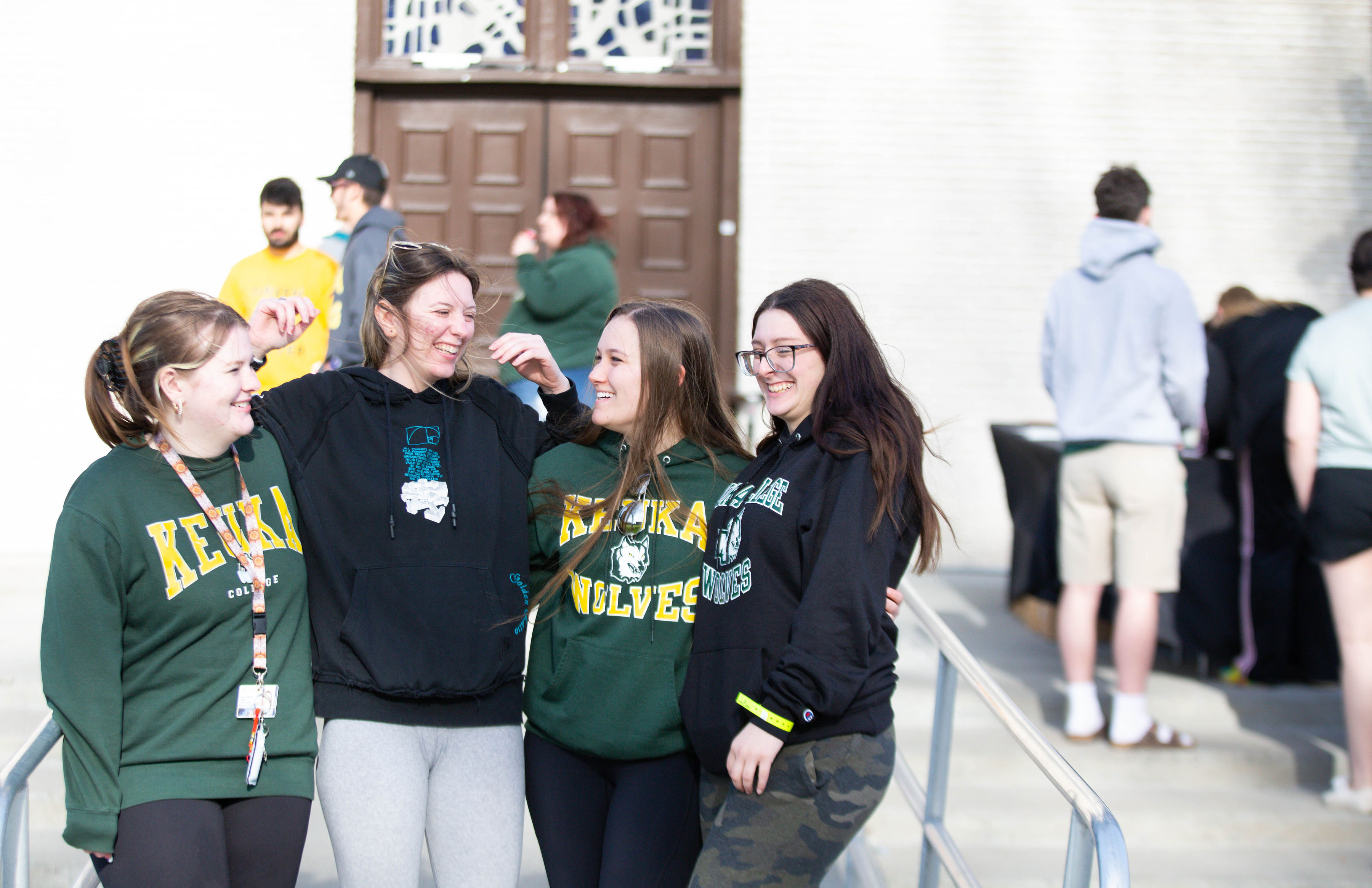 They guide every strategic, operational, and managerial decision, and are also the unifying driving forces as reflected in every educational policy and budget development.
Keuka College believes there is no substitute for the emotional maturation, social development, and increased self-sufficiency that takes place through the college experience.
---
Mission
To create exemplary citizens and leaders to serve the nation and the world.
Vision
To bring strength to our nation and help to humanity.
We honor our shared values by holding ourselves and each other accountable to:
COMMUNITY
Create a strong sense of community.
CURIOSITY
Engage with curiosity.
RESOURCES
Thoughtful use of our resources, including ourselves.
opportunity
Open doors to opportunity.
Student success
The success of each and every student is prioritized.
Learn more about our Mission, Vision, and Values!
---
Program Goals:
As a result of the advising program, students will:
Make use of referrals to campus resources as needed, including both academic and non-academic resources
Explain, in their own words, the importance of the General Education requirements and their relationship to their academic program and professional goals
Explore leadership, community engagement, and volunteer opportunities available to them
Design Field Period® courses that connect academic learning to real world experiences and enhance their knowledge and skills
Explore career goals related to their personal interests and proposed area of study
Demonstrate the ability to use electronic advising and planning tools to create an appropriate educational plan, select courses each semester, and track degree progress 
Demonstrate knowledge of the course loads and major/degree requirements necessary for timely progress toward their degree
Demonstrate effective critical thinking, problem-solving, and goal-setting skills when making choices about their education and take responsibility for their decisions