Criminology and Criminal Justice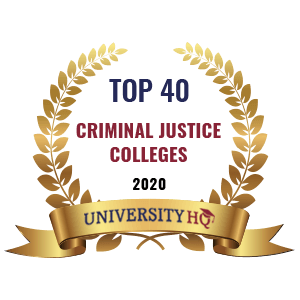 Keuka College's Criminology and Criminal Justice major offers you classroom and real-world experience in ethics, law, and social, behavioral, and political sciences.
Together, we'll build a foundation for understanding, explaining, and preventing crime, as well as informing the understanding and enacting of criminal justice policies and practices.
Thanks to research and investigative learning opportunities in both the classroom and the field, you'll be ready for multifaceted roles in government agencies, courts, law enforcement, and human services.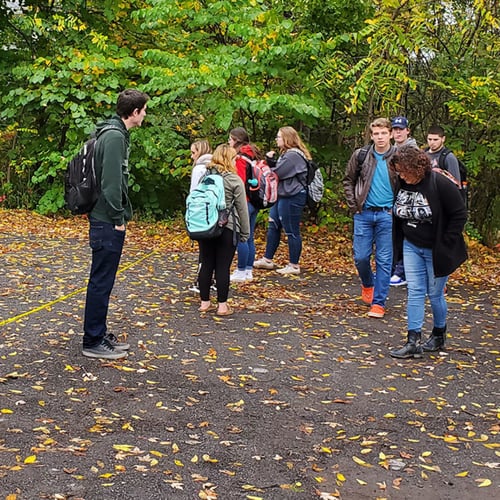 Immerse Yourself in the Criminal Justice System
The cornerstone of a Keuka College education is Field Period® — four separate real-world opportunities, one every year, starting with your first year.
Whether in a police station, a courthouse, or an attorney's office, your four Field Period® experiences will give you the chance to work with criminal justice professionals and explore different professions and career paths while you're still in school.
Program Overview
Criminology and Criminal Justice Major
Break into the field of crime and social justice, or cement your competitive edge in law enforcement with our B.S. in Criminology and Criminal Justice. Our program opens the doors for careers in law enforcement, public and private investigations, corrections, probation, education, law, juvenile services, and intelligence.

Our curricula provide a broad overview of all aspects of the criminal justice system and its three chief components (police, courts, and corrections/community corrections). You'll also be instructed in ethics, crime theory, juvenile delinquency, and homeland security.
Criminology and Criminal Justice Minor
No matter what your major, a minor in Criminology and Criminal Justice will help prepare you for multifaceted roles in government agencies, courts, law enforcement, and human services. Research and investigative learning opportunities in the classroom and the field will further help prepare you for multifaceted roles in the career of your choice.
Learn More About the Program
Direct experience in the field helps you develop the knowledge and skills necessary to use information and technology as crime-fighting tools. In the course of your Field Period® experiences and internships, you'll gain first-hand experience using analytic tools, criminal information systems, firearm and other training simulations, and accident reconstruction programs.
In addition, many of our students engage in original research, collecting information, and publishing reports for stakeholders. Others use online research to assist their organization with web design and community relations, criminal investigations, and database development.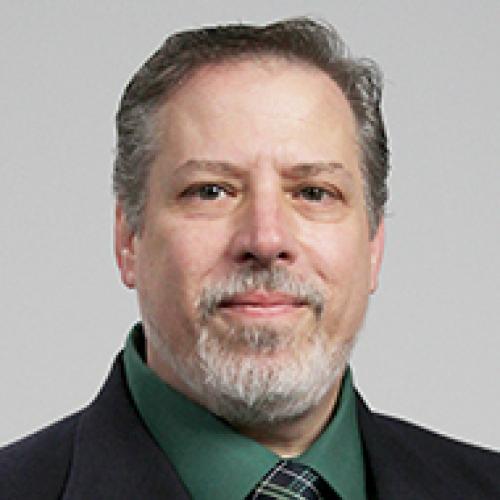 Christopher Alterio, Dr.OT, OTR/L
Founding Dean, School of Health and Human Services
Professor of Occupational Therapy
Director of Disability Services
Academic Credentials
Nova Southeastern University

Dr.OT

SUNY at Buffalo

B.S.
Biography
Dr. Alterio graduated cum laude from the SUNY at Buffalo Occupational Therapy program in 1987. He worked as a clinician, educator, and manager before completing his post-professional clinical doctorate at Nova Southeastern University in 2007.
He authored the textbook "Clinically oriented theory for occupational therapy" and co-authored "Caring for someone in your home." He writes extensively on a professional blog that covers occupational therapy topics. His clinical experience ranges across practice areas but his primary interest and focus is in pediatrics. He has presented at state and national conferences on topics ranging from pediatric clinical care and injury prevention programs, certification standards for occupational therapists, occupational therapy history, and appropriate use of social media in a professional context.
He has volunteered for 27 years for the National Board for Certification in Occupational Therapy, serving as pediatric subject matter expert on various exam and product development committees, and in all Board of Director leadership positions including Board Chairperson from 2010-12. He owns ABC Therapeutics, a private occupational and physical therapy practice in Western New York. He has served at Keuka College in various roles since 1992 and is currently Associate Professor, Chair, and Program Director of the occupational therapy division.
Professional Interests
Pediatrics, private practice, entrepreneurship, social media, occupational therapy theory, occupational therapy history.
Contact Information